 Posts

48

Joined

Last visited
Recent Profile Visitors
The recent visitors block is disabled and is not being shown to other users.
Maddog's Achievements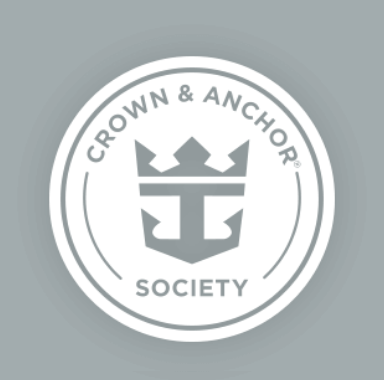 Platinum (3/7)
43
Reputation
We have 3 bids pending for our cruise this Sunday. I noticed RCL had 8 1 BR GS yesterday around noon plus 2 OS. I checked again at 4:30 - they were down to 3 1BR GS and 0 OS. All my bids - 1 for a 1BR GS and OS are still pending. It appears they may be making assignments but yet no email or change in bid status. I can still modify as of this morning.

No matter the cabin - you will have a great time. Our last cruise was January 2019. We can't wait - just 10 more days.

Thanks - we currently have a Junior Suite. We will be happy to keep it, but wanted to take a chance on the upgrades. This may be our best chance with the reduced capacities.

I have a two pending Royal UP bids, 1 for a 1BR GS and the other for an Owners Suite. Do you mind telling me which bid expired (cabin type)?

Liberty returned today (9/21) to Galveston from her test cruise. Next up, as I understand it, is for CDC approval. Just 12 days to her first scheduled cruise with paying passengers on 10/03 Mike

We got a 1230 slot, but traveling friends got 1

Thanks SpeedNoodles. At least I had a feeling I was posting in the wrong area

Great - glad it worked out for you CrznTxn We got the first check-in time-slot - can hardly wait

FYI - not sure if this is the proper page to add this note - but check-in is now open for Liberty's 10/10/2021 sailing out of Galveston.

One step closer - Liberty arrived Galveston this morning (9/6) at about 7am. Next big step - test cruise on 9/18.

I checked on Liberty today (9/3). She's on the gulf now. She may wait to come to Galveston until after Independence leaves for her next cruise this Sunday (9/5).

Liberty did leave Fort Lauderdale yesterday (9/1). She is rounding Florida now near Key West. It appears she headed to Galveston but I have yet to find information to confirm the destination or time of arrival.

For my 10/10 cruise on Liberty - nothing appears on the app for an estimated date for check-in. As others have stated it may be due to the fact that Liberty has not yet held her test cruise and thus not been approved by the CDC. Her test cruise is 9/18 for 4 days and it appears the CDC approves in 3 - 4 days. That places us at 9/26 or so. Not a lot of time considering there is also a 10/3 sailing for Liberty from Galveston.

I called the C&A number and the agent I spoke to had no idea when check-in would be available. She was no help at all. Perhaps, if someone else calls they will get an agent that can provide an answer. On a happier note - it looks like Liberty of the Seas will leave Fort Lauderdale tomorrow (9/1) at 4pm Texas time to head to Galveston.

B&S, If you do call AND get in touch with someone at RCCL, please let us know what they say about check-in for the 10/10 sailing.