Posts

15

Joined

Last visited
Profile Information
Gender
Location
Interests

Videogames, SF, Fantasy, Cruising (of course!)
Recent Profile Visitors
The recent visitors block is disabled and is not being shown to other users.
karmamule's Achievements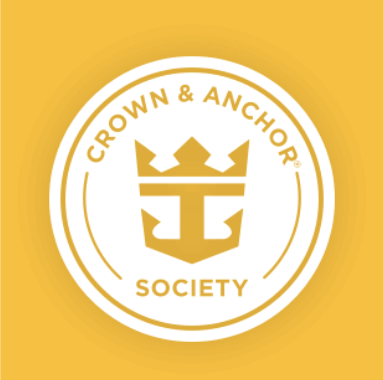 Gold (2/7)
28
Reputation
karmamule reacted to a post in a topic: Has anyone received an EMed kit yet with a later expiration date, not just the extension ?

All 4 of our bids for our Sunday cruise still show pending and can be modified. I foresee no luck in our future unless they get a last minute cancel. @Mark_A I hope you get that one bid still pending!

That's great @Happy Cruiser! We have 4 bids in on Star Class suites for Allure sailing in 2 days and they're all not only still pending but also still modifiable. I'm guessing suites are fully booked and they're just keeping me hanging in case there's a last minute cancellation, and otherwise they'll all expire. But, we'll see! In any case, I hope you have a great time with your upgraded cabin.

That's correct, but we need it the other way around... This is our first sailing on Royal and after our next MSC cruise in January 2022 I think we'll hit their highest tier. MSC has fewer tiers and it's WAY faster to max out, which is probably why other cruise lines don't do matching in the other direction. Otherwise you could max out on MSC really easily and then swap that over to Royal.

Kathleen reacted to a post in a topic: How long does it take you to break your pre-cruise diet once you board the ship?

Pooch reacted to a post in a topic: How long does it take you to break your pre-cruise diet once you board the ship?

WAAAYTOOO reacted to a post in a topic: How long does it take you to break your pre-cruise diet once you board the ship?

We got the unlimited dining package so I anticipate boarding the ship and HELLO JOHNNY ROCKETS burger and shake. Let the indulgences commence. In general I'm progressing towards a healthier body for me (last few months have exercised more and shed some extra poundage) but cruises are ALWAYS a guilt-free zone. I am not going to count calories or fret on some of the most joy-filled times of my life.

Fingers crossed indeed, I hope you get it! We have 4 bids in for our Sunday cruise and all 4 are still pending and can be modified. They're gonna make us sweat it until the last minute!!!

Nothing yet, all 4 of our offers are still in pending status and able to modify/cancel. Fingers crossed we find out soon! 10330 is on the port side and our 11730 is on the starboard, but that just means instead of screaming down at you we can scream across! If we end up staying there or getting a 2 bedroom Aqua Theater Suite like you then we could plan a time to be out on our balconies and wave.

We'll be on the same Allure 10 October sailing in a 1 bedroom ATS! We do have a few RoyalUps in, so we'll see where we end up, but even if none of them come through we've seen our cabin on YouTube videos and it'll be fantastic either way. This is our first time on RCL so looking forward to experiencing an Oasis class ship! We'll be on the starboard side so if you're on that side too maybe we can yell down and say hi!

Royal isn't the only one. We play lots of slots on cruises and after a couple cruises on MSC they've sent us several free cruise offers, including one for an 11 day cruises in an Oceanview room on the Meraviglia. The only hitch is they're in October and November and there's no way we can do that on top of our Allure cruise on Oct 10 and our upcoming MSC cruise in January on the Seashore. I'm happy to have two cruises to look forward to but wow not being able to take advantage of a free 11 day cruise on a ship we love was such an opportunity lost. I can't wait to retire.

They don't consider bids individually, they consider chains of bids that tie together, and in some cases the fact that you bid maximum can be overridden by the fact that they can construct a longer chain of bids by giving them to someone else who bid less. An example: Suppose you're in an Aqua Theater Suite 1 bedroom and you bid the maximum to upgrade to ATS 2 bedroom which happens to be $1000 per person. Someone else in a Crown Loft Suite only bids $700 per person for an ATS 2 bedroom. BUT they also have someone looking to move up from a Junior Suite to a Crown Loft Suite who have bid $500 per person. If they give the bid to you, they get $1000 for 2 people for a total of $2000. If they give it to the Crown Loft person they get $700x2 plus $500x2 for a total of $2400. They're going to give the ATS 2 bedroom to the lower bid because they end up making more money in total.

It's so true that a taste of a better tier cabin can really spoil you. We used to do standard balcony cabins but then sailed on MSC and got a relatively inexpensive 'yacht club' cabin (roughly equivalent to a grand suite, but with dedicated "ship within a ship" amenities like YC only restaurant, bar, outdoor buffet, pool, bar & lounge, and patio). We haven't been able to go back since, and for our next 5 cruises have equivalents of junior suites or better booked. When you take the broader view of it, it was the most expensive "cheap upgrade" we ever got.

I applied and paid for expedited renewal this summer and it took almost exactly 4 weeks. I saw a couple others post on reddit who recently applied and got the same turn around time, also for expedited

We put in a royalup bid for a star class suite and initially it was a 'weak' bid but enough to fuel our "what if" dreams. BUT, thanks to this post and a couple others we learned that we'd get the money we've already paid for our drinks and speciality restaurant packages if we do get the bid so we upped it to a strong bid. It'll make for a fantastic "welcome back to cruising" if this goes through. Even if we don't get it, we'll still eventually be at sea, on our balcony, drinks in hand, listening to the sound of the Allure cutting through the ocean while gazing at the sunset skies. Pure bliss! ?

I sent in an expedited renewal on July 6th and it went to processing on the 10th. Hopefully I'll get mine soon too! Our cruise isn't until October so I still have a few weeks of leeway.

Thanks! I read your prior thread and it definitely fueled the fire.

Yup we'll be on it too! Our first time on an RC ship and especially looking forward to being on one of the giant oasis class ships. We also lucked out and got one of the aquatheater suites (12330) so our hype level is off the charts. ?