 wannabecruiseexpert
Members
Posts

216

Joined

Last visited
wannabecruiseexpert's Achievements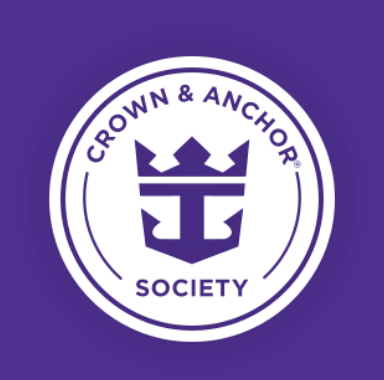 Diamond Plus (6/7)
295
Reputation
The bumper cars/skydiving look like so much fun. We've yet to try a quantum class ship but these photos really make me want to YOLO book something.

We leave in a week on Allure and my app shows filet on Day 3 instead of Day 1, so I had Romina put us down for Day 3. I assumed this was fleet wide but now I'm worried the app is wrong and the filet is really still on Day 1.

My cruise planner no longer has the words "Grand suites guests and above only". Are they changing Barefoot Beach to no longer be a suite only area?

I mean....I was going to ask but figured I needed a few more SC bookings to qualify for the secret

Thanks! Exactly what I was looking for. I'm just being impatient

Mine too. I'm not going until December and I'm sure I'll see pricing before they reach out. Just trying to plan ahead. Curious if it's more like how they were priced before the shutdown or more like beach club cabana prices now.

Has anyone seen recent pricing for the cabanas at Barefoot Beach? I haven't seen anyone mention them since Labadee opened back up.

We ate all breakfasts, 1 lunch and a few dinners in CK. It didn't even cross my mind to tip at each meal because I'm so used to tipping at the end. Now I don't remember everyone's names who helped us. If I put enough cash to cover the whole week and addressed the envelope to CK staff, will they split it up between everyone? Who should I hand it to? They have all been amazing and I want to make sure they all know how much we appreciated everyone.

So when I talked to the concierge she said they were definitely wrong and we should have been able to sit there. Said the sign shouldn't even be worded as concierge suites and then asked some questions about the person who told us we couldn't (what she looked like) and said she'd make it right. She said she thinks it's someone new who pretty much didn't know what she was doing. We had the ice show tonight (amazing by the way) and the same lady was there and came to us as we were walking up and took us to a front row. No embarrassment tonight so all is good.

Agreed! Didn't make sense to me either. I'm definitely going to bring it up to the concierge but I missed them this morning as we were in port but I'll go see them at 5 Yes, reservations only until 15 minutes til then they can give your seats away. We did have reservations

I'll ask our concierge in the morning when I see her again but I didn't know if random crew would know what I was talking about.

On Oasis and walked went to Cats. There's a lady holding a sign that says seating for concierge suites, the key, pinnacles and diamond (or plus….can't remember) We are in a crown loft suite and I assumed that meant we were "concierge suites" but she wouldn't let us sit there and said it was for VIP's only, even after looking at our card. What rooms qualify if a crown loft didn't? I don't want to be embarrassed again

I'm also on this sailing. I have bids in for both the UPS and the star loft so it doesn't seem like my odds are that great

Wow....it doesn't seem like almost 2 years ago I asked this question. We sail in 9 days so I'll finally get to experience deck 17!

I live in South Carolina and had no clue Charleston is a stop for Royal. So glad you had a great time visiting here!!