 Posts

320

Joined

Last visited

Days Won

5
Recent Profile Visitors
The recent visitors block is disabled and is not being shown to other users.
mk-ultra's Achievements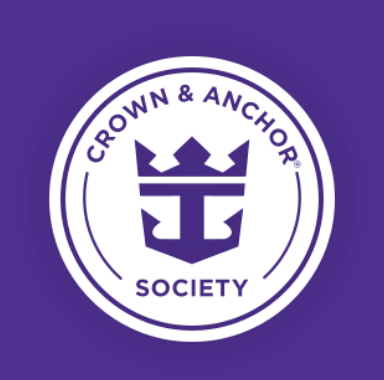 Diamond Plus (6/7)
831
Reputation
That's definitely booking it. Fastest I've ever seen while on an O class ship was 23 knots while it was scooting out of the way of a tropical depression.

I "accidentally" started collecting when my Genie dropped off one of the large ship models as a surprise. Now I always buy one of the small ones if they're in stock on a cruise. I've got a nice little fleet going.

Hi Mitch, I've pretty much bid on every cabin upgrade (that interested me) since the inception of the program. I never won until my last cruise. I'd paid for a Grand Suite. I really wanted a Grand Loft Suite, but for that particular Alaska cruise they were stupid expensive. I don't know if this counts as a "strategy", but I put in the minimum bid plus bumping the slider over a couple of extra notches ($200 above min or so). I used to bid for things on eBay a lot and bumping a little above minimum seemed to work reasonably well. I got a Grand Loft Suite (one of those 2 floor ones) at a stupidly good price... and a bump to Star Class. Natch, it's just going to depend on the number of bidders and how hungry they are. YMMV. From a Suite guarantee -- I'd probably place bids on the OS and RS just to roll the dice.

Al Miller reacted to a post in a topic: Anyone else encountered bar drinks that are suspiciously weak tasting?

Oh, I really hope I didn't make it sound like you have to use WhatsApp. It's just a convenience. I had face-to-face contact with my Genie every day. Usually multiple times. Since they know your dining and show schedule you'll typically see them at meal time and to escort you to reserved seating. Same goes for every port day when they use all of their magic to whisk you off of the ship, including crew elevators and pathways like I-95 almost nobody sees.

Sorry. That was totally me. I steal coffee, tea and sugar packets when I travel. Didn't know they'd get recirculated. The IHOP ones should come with some vaguely Swedish crepes and lingonberries. The crepes are hard to pocket though. I can't imagine the horror of being served coffee without a saucer. I'll alert the media. Also: paragraphs are a thing.

You're most welcome. Sounds like you've already had the silly generic questionnaire. In my experience, they *do* actually pay attention to this. Some stuff on a couple of Star Class cruises was obviously tailored based on what I submitted. Genies on Quantum handle three cabins each, and only have an hour or so a day to reply to emails for future passengers prior to arrival. The level of contact will ramp up as you get close to your boarding date. Have a wonderful cruise! Alaska is amazing. If you don't have WhatsApp installed on your phone already, I'd recommend doing so. Seems to be the default method of staying in contact with your Genie.

Just recently returned from this same trip in Star Class on Quantum. Genie (Yen) basically booked everything onboard for me ahead of time -- including dining, iFly, Escape Room, bridge tour... all the things. Honestly, my shipboard schedule was packed solid. I just reviewed the proposed itinerary and requested a couple of modifications. Let them help you. That's one of the best things about booking this category. Shore excursions are up to you, so that's what I'd concentrate on. The really good ones tend to sell out fast.

ALWAYS use the Royal Caribbean app to see what "ship time" is. That's what your boarding time in port is based on. In the app, even across time changes, it will show you what ship time is. To add some extra confusion to this -- ship time is up to the master's choice. It's not standardized all the time crossing international time zones (so your phone/watch may fake you out). Your daily planner (paper or app) will note time changes, usually. To keep in sync with ship time you can turn off the auto function on your phone and manually set it. If you booked the shore excursion through Royal, they'll (to the best of their ability) hold the ship --and failing that, try to get you to the next port. If you booked the excursion on your own, you're on your own.

My last bit of fun (not) was dealing with Marriott's billing for my stay at the JW Marriott Parq. There's probably a better word to describe it, but totally f-ed up is a start. 3 calls and the same number of emails later I'm starting to see charges reversed and credit given. Still waiting on a last version of my folio to see if we're square, but I think we're close at this point. Marriott has gone radio silent. Not a cruise thing. But for y'all doing FH&R with AMEX a caveat.: You need to audit your folios like a hawk. I've done this rodeo a few times previously. Lotte hotel did it perfectly; Marriott not so much. When I called in to correct, Marriott added CAD $271.84 to my bill. In USD, that doesn't line up with anything I could possibly be charged for... a week+ after checking out. I finally gave up trying to deal with Marriott and sic'd AMEX Travel on them since they're technically my TA for the hotel booking. That got traction immediately. LOL and go AMEX. I'd already checked out from the Lotte, but AMEX put out a Lotte hotel offer today before the charge posted to my account. $100 back. Squee!

Still batting clean-up on this trip. Another highlight was the bridge tour. If you're a nerd, please do it. You won't be disappointed. Sometimes you get to go right to the middle of the bridge, but this one (like the last) put us in one of the bridge wings off to the side. You aren't missing anything -- there are repeater consoles and controls there mirroring everything you'd see. Security is TIGHT. Like one security officer for every 3 of us, and you'll be wanded. They had one of the four main generators down for maintenance. They're electrical generators that create a pool of electricity to power both propulsion and "hotel" (the rest of the ship), not motors directly driving the props. They have two big gens, two smaller ones, and a couple of aux ones that just do hotel duty. They also do some pretty major maintenance underway -- including yanking one from service and doing top-end rebuilds like removing and re-ringing pistons. With all four online they have 90MW on-tap. With 3 they can still do 22 knots. We were joined by a young guy in a white engineering jumpsuit, who graciously answered my nerd questions by the wing console (just privately -- I wasn't asking them for our little group). At one point, I did ask a non-nerd question for the entire group. "What was your path to becoming a bridge engineering officer?" Sticking my foot squarely in my mouth. "Sir, I'm second officer on the watch." 1. Not engineering. 2. I'm not "sir", that was my father. 3. Jeebus, who let kids be watch officers? 4. I'm old. The "kid" is a fully-qualified, college educated officer who worked their ass off to get the hours and experience to confuse me by wearing an engineer's coveralls. I still gave him shit for being out of uniform on the bridge. Turnabout is fair play.

Disembarking (with a Genie) is pretty damn near magical. Seriously, at least 50% of the value of having a Genie is how friction-less they make everything. I used the old "go up to go down" trick to get down to deck 5 with my two bags to meet our Genie at the Shore Excursion desk. I'm glad that one still works. We (all of Yen's charges) bypassed the entirety of disembarking drama and parted ways when we reached the CBP checkpoint. Taxi rank was about 20 minutes. Not bad. Another 15 to the Lotte hotel with a lovely driver who moved here 15 years ago. She was sweet. At Lotte, dropped my bags at the entry bell desk, checked in at the 16th floor reception, and got another winner of an FH&R room upgrade. Decor here is all Philippe Starck, but a little more marble-y than any of the other hotels he's done. Still, pushes my buttons in a happy way. Lotte is a South Korean hotel brand, and they definitely have already shown an APAC level of excellence US hotels forgot a couple of decades ago. Immediately left the hotel to be a tourist. Pike Place Market is a ~13 minute walk away. Caveat: I'm all legs. I've been there before, so quick advice: yes, it's touristy as all get out. No, it is NOT a junky tourist trap. There are fantastic eateries, fantastic meat, spice, tea and produce markets... high-end cutlery, local artist stalls... and (of course) a wide selection of tourist trinkets and clothing. The surrounding 3-4 blocks are also all packed with a wealth of choices for all of the above. I went for crab cakes and a couple of pints of one of my favorite Elysium IPAs (local beer) at Lowell's. We get Elysium in SF too, but they have a giant selection on tap here. Yay! Followed Pike's up with a little retail therapy. Went to the Pendleton store for a couple of shirts, and then some very important kitchen supplies:

@tangster's advice is spot-on about splitting things between bags. I also ALWAYS split one form of ID and a credit card / cash. One set in my pocket and one set in my carry-on backpack. Its one hell of a shock to think you lost your wallet right before needing to check into a hotel. Fortunately I found mine after I'd left the ship… stuffed into the wrong zip pocket in my backpack. Definitely a high-BP moment though.

mk-ultra reacted to a post in a topic: Royal Caribbean customer service is top notch- My horror story from Symphony in June 22 thanks to airlines

Towel buddies all lined up for self-assist departure tomorrow morning. Dudes, gonna need a bigger bag to get you through customs.

Did a quick 2.5 hours ashore in Victoria. Not enough time to really explore, but fine for a nice walk to the wharf and a crab fight. Came back to a Genie gift. Carved wood salad serving set with Tligit style eagles on the handles. Awesome! It's really is a personalized gift -- Yen knew I loved cooking. Her two other cabins got different, equally well thought out gifts. I spent some time looking for some sort of a Tligit raven to take home that piqued my fancy (no joy -- eagles everywhere). In Tligit mythology, the raven is the one who releases mankind from a clam shell. The raven is also a notorious trickster. I like the raven. Eagle is beautiful, but raven is me. A lot of Tligit art has raven, man and clam on one side... and all the other animal spirits on the other having a, "WTF did you do, raven?" moment of stern stares.

Day 7 - Victoria BC Brief update since I'm still doing it, but ship docked at 1700 and hit the gangway at 1730. Immediately got on the path that follows the harbor counter-clockwise. Er, Canada. ANTI-clockwise. About 8 or 9 minutes into walkies hit Fisherman's Wharf, which was bustling. OK… must check out. Oh, seafood shack with local beer flights? I'm in. Unfortunately, there was a very obnoxious 2lb Dungeness crab in a tank talking smack. FOB kinda attitude. So we had it out. Armed with the mallet of goodness, taught the miscreant a lesson. And I swear, the deadly goose from Vancouver found me again. Just creepily staring me down If you want to brutalize a Dungee, don't dally. The Fish Store (aka the place with crab) starts rolling up the carpet around 1830. Glad I did it first thing off the ship.