Posts

165

Joined

Last visited
HBCcruiser's Achievements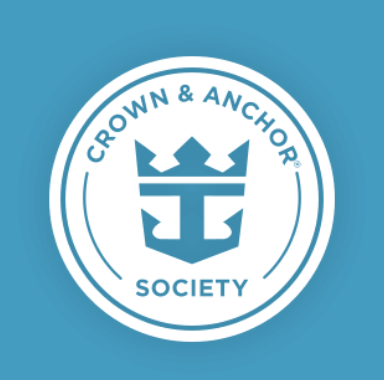 Diamond (5/7)
108
Reputation
NCL has had to make a lot of cutbacks - cleaning of cabins down to one time daily, reduction in entertainment staff, menu items being switched out for cheaper items (Filet for NY Strip). The POA has had trouble since the restart. Most of their staff are Americans who did not re-up their contracts. Staffing is a huge issue on that ship. A lot of avid NCL cruisers are looking elsewhere due to cutbacks and increasing costs.

Hmmm I just ordered one for our February 17th NOS cruise. I hope they have them in stock!

That is good to hear. I am just not sure he listed any contacts. His son would have been that contact (Marty was divorced). I gave him the concierge contact - I am hoping the concierge can at least put him in contact with someone on the cruise team. My friend is in hospice and not able to tell anyone what happened which is why the family is trying to reach out to find out what happened onboard.

They have not heard from the cruise line which is why we are trying to help them reach someone on the ship. My friend was cruising solo and I am not sure if he listed anyone as a contact. Thanks for trying to help. Much appreciated.

Thank you! He is fighting hard but it was pretty bad. Please pray for him.

Does anyone know the Harmony's concierge email? I ask because a friend of our suffered a stroke onboard a few weeks ago and was helicoptered off the ship to a hospital in Florida. The family is trying to reach someone on the ship who might know more info regarding what happened. @Matt do you know who they should reach out to? He was sailing solo in a suite. Thanks for your help.

We were booked on the October 2nd cruise. The reason it was cancelled is because this was the ship that ran aground in the Dominican Republic port. They needed to get it into dry dock and a spot opened up. Bummer, but things happen I suppose.

Neither do we! I had my booster - I got COVID!

I leave tomorrow on the Navigator and all of my bids still show Pending with the ability to Modify. Not sure that means anything but it would make sense if they are going to continue to bidding up until after boarding, right?

From what people are saying Royal is changing it due to all of the passengers flooding guest services asking for upgrades. I have no idea if this is true, which is why I am asking you guys.

I saw this posted on another site regarding changes to when RoyalUp might be awarded. Can anyone here verify or speak to this? Interesting if true: "They are changing RoyalUp to go until Embarkation Day and you can bid up to 3 hours before the ship leaves port. Final notices aren't being sent out until AFTER the ship leaves port. If you go to Guest Services, they will give you a card telling you to place a bid for RoyalUp. It was rolled out on the Odyssey this sailing and is rolling out fleetwide now."

Cruise lines are supposed to let the CDC know by this Friday (Feb 18th) wether or not they are opting into this new "Program". @MattWill you please keep us posted regarding Royal's decision on this?

EXACTLY! I am not boosted and have no intention to do so at this time. Again, if these data are correct https://www.beckershospitalreview.com/pharmacy/states-ranked-by-booster-rates.html and only 42.5% of those that qualify to get Boosters have done so, won't they be loosing some customers?