 Posts

58

Joined

Last visited
Recent Profile Visitors
The recent visitors block is disabled and is not being shown to other users.
levib2's Achievements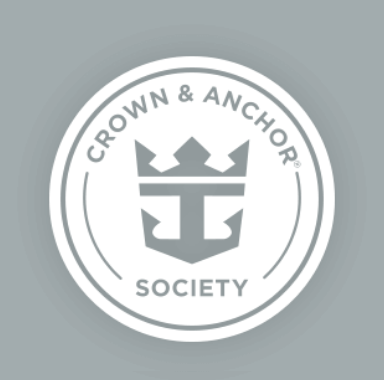 Platinum (3/7)
21
Reputation
1. Can text and send email if using Voom onboard 2. First step - airplane mode on, mobile data off 3. Second step - go to connections and hit RC Wifi Text and email as usual. Can I make calls if I'm using Voom (set calls to Wifi calling)? Thanks

Our Covid test is scheduled for Saturday, two days before we cruise. My husband and I are in a cabin and we linked our reservation to 2 friends in another cabin so we can dine together. If one person IN A CABIN tests positive, does that mean the other couple cannot cruise? (I think not, but want to be sure) Also I know we can cancel in 48 hours under Cruise w/Confidence, but what happens if we take our test at 10 AM on the second day before the cruise (Sunday for Tuesday departure) and are positive. Would that be too late to cancel? (Technically more than 48 hours before boarding the ship.) A definite worrier here!

The Royal App is great, showing everything there is to do onboard ship. Question is though, on Radiance class ships is there any other way to see what is happening rather than carrying a phone with you everywhere? I seem to remember on some ships there being "boards" where you could push a button and see what's going on.

Baked Alaska reacted to a post in a topic: New policy announced - Home Covid test kits will be paid for by insurance companies

ChessE4 reacted to a post in a topic: New policy announced - Home Covid test kits will be paid for by insurance companies

12/02/2021 09:24 AM EST The Biden administration today said it would soon require private health insurers to cover the cost of at-home Covid-19 tests as part of an effort to tamp down infections during the winter months. The new policy means that the more than 150 million Americans with private coverage will be able to get reimbursed for the rapid tests as long as they submit their expenses for reimbursement. The change represents the core of a ramped-up effort to encourage more widespread testing, in a renewed bid to slow the virus' spread and better track the emerging Omicron variant. The administration today also unveiled a wide-ranging strategy aimed at making Covid-19 vaccines more widely and easily available ahead of the winter.

Found out today that if I check for travel only on Covid test, Walgreen will bill my insurance company $100 for test. United Healthcare will not pay for it. However, if you check anything else on the form, it will be paid by the CARES Act so they do not bill the insurance company. CVS said the same thing, but would even charge more if for travel only is checked. Has anyone come across this?

CrimsonCruiser reacted to a post in a topic: CVS cannot book rapid Covid tests online ahead of time?

I think this is the answer as to why I cannot book my test ahead of time. CVS changed their policy, or so we were told. Appointments open at midnight for that day. No more two weeks in advance appointments. It goes by where you live. In my area, cvs has never been able to book rapid tests more than a day in advance. Walgreens is a week ahead of time which is what I did in October for our cruise and what I'm doing for our cruise in December.

I read that we could book covid tests at CVS 13 days in advance of our cruise. Went to do so today and it says no rapid tests available except for today (11/29). All the rest of the dates up to 2 days before our cruise said no tests available. Thinking they have to update website today. Will call later to find out. Has this happened to anyone? Read Walgreens permits scheduling of tests 7 days before cruise so cannot book there yet.

Was Windjammer on Serenade of the Seas open for dinner? Hoping it will be open when we sail in mid December.

Got a $20. obc on my 4 night Serenade cruise 12/14...Better than nothing!

My 4 night on Serenade went down by $6. Beverage package & 1 device up $16.

Neesa reacted to a post in a topic: Sailing from Tampa to Costa Maya Mexico - How long to warm up usually

Does anyone know when it usually takes place? Wondering if my TA is off, can I somehow take advantage of the sale?

It's been awhile since my initial post and I want to be sure I have all this advice correct... Android - Galaxy Note 10 Plus Getting Voom When I get on ship? I turn off airplane mode. Do I turn Mobile Data off also? (I remember having to do that on prior cruises) Turn on wifi (see RC's wifi connection under connections?) Turn on wifi calling. Text or call as I usually do. No need for Whatsapp or any messenger service. Thanks so much!