Posts

168

Joined

Last visited
Okgladgal's Achievements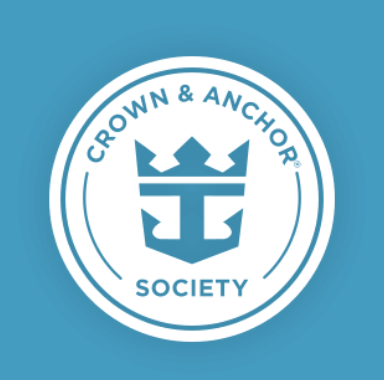 Diamond (5/7)
199
Reputation
We drove by last week and my husband said the same thing! Let's hope we see some concrete trucks soon.

Okgladgal reacted to a post in a topic: 35 days out and luggage tags are not available to print, normal?

It's time zone you'll embark from.

It IS too early to guess for this storm. But how about some experiences from previous cruisers of what happens when a storm changes the plans?

I saw a lady drop her phone & crack her screen in line in San Juan! Total choas ensued as she tried to find her paper docs after that.

Our January cruise was right in the middle Omicron. I didn't even get the suitcases out until we got our negative results!

We enjoyed The Key on our last cruise because it was basically free due to Covid OBC. To me the best part was the early boarding and Chops lunch. It was very relaxing to go to a nice sit down lunch and not have to worry about eating lunch in the Windjammer. The menu was pretty small. Google "Chops lunch menu Royal Caribbean" & you can find pics of it.

We were standing in line in San Juan and a lady fumbled her phone, dropped it and shattered her screen! Accidents happen.

Yep, they do. Make sure you're watching your clock in the same time zone as your embarking from. My theory is the quicker I'm onboard, the quicker the cruise begins.

@CruzOnBye It IS confusing. I just took this screenshot from the RC website that clearly days 90 days. My next cruise is 11/13 and according to the app, my check in will be available 9/29 which is 45 days.

There will be a separate check in line for The Key. Arrive at 11:30 and look the sign that says The Key and you'll zip right in.

Explorer will finally get it's refurbishment 1/29/2023 - 3/4/2023

Pan American Pier is in the industrial area. I don't recall any nice beaches in the area. We have Hilton points so we've stayed at Embassy Suites near the airport & walking distance to a beach, Condado Plaza Hilton & most recently Caribe Hilton. Taxies available at the airport & we Ubered to the Pier.

@@CruisingNewbthat happened to me for my January cruise, which had been planned for-ev-er. Then things started going haywire! January Omnicrom, positive tests, excursions cancelled, Puerto Rico losing their mind just to name a few. So, enjoy this calm and hope there are no storms.

Try Galveston Saltwater Mom's. I've never used them because I live in Houston, but I've seen them mentioned in Facebook groups.

Our last cruise was in January, right in the middle of Omicron. I stayed out of the gym and we did grocery pickup. We'd both been exposed at New Year's and felt like the threat was great. We both work from home.