Posts

156

Joined

Last visited
Okgladgal's Achievements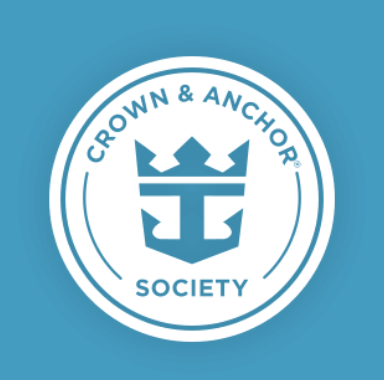 Diamond (5/7)
183
Reputation
Okgladgal reacted to a post in a topic: My birth certificate has my maiden name and my DL has my married name

@@CruisingNewbthat happened to me for my January cruise, which had been planned for-ev-er. Then things started going haywire! January Omnicrom, positive tests, excursions cancelled, Puerto Rico losing their mind just to name a few. So, enjoy this calm and hope there are no storms.

Try Galveston Saltwater Mom's. I've never used them because I live in Houston, but I've seen them mentioned in Facebook groups.

Our last cruise was in January, right in the middle of Omicron. I stayed out of the gym and we did grocery pickup. We'd both been exposed at New Year's and felt like the threat was great. We both work from home.

When I did my test in January, the proctor would not let me continue because my middle name wasn't on my account. I had to hang up & go to my account and add my middle name on the same line as my first name, thus matching my passport.

Wow! Bonaire was the most strict about masks on our So Caribbean Cruise in January. They had officials on the dock while we were waiting on our excursion. I saw them tell many people to put their masks on.

I saw it on Explorer in January but wouldn't hold my breath to see it anywhere else!

My check-in time opened about 11:50 pm EST

If you're talking about the Bank of America Royal Caribbean rewards card, you log into your B of A credit card account and look for "Cruise Points" That section will tell you how many points you have, their expiration date and give you an option on redeeming them. I have always used my laptop, not the BOA app, to use the rewards. I just redeemed 15,000 points for OBC last week and was pleasantly surprised to see it already applied to my Nov 2022 cruise

@SolariumSnoozerYou're exactly right! I had forgotten that we had The Key letter waiting for us in our room. I dug it out and it has the 25% off dining purchases on it.

They DID remove those two items from The Key. It wouldn't hurt to call & ask if they can give you OBC since you're not getting exactly what you paid for. Room service is free, except for part of the breakfast menu, but the 25% off dining should be addressed.

You should get an email a few days before your cruise reminding you of The Key benefits, one of which is early boarding. It will tell you when you should arrive.

Do you know if you can apply OBC to one booking from each of those games?

Seriously? I looked today and EVERYTHING was sold out. Even OBC

Thank you! Was beginning to think we had missed something. If they want the names to match, they should include the middle name requirement when setting up the account. Have fun on Freedom. That was our ship until they switched us over to Explorer.

Lol, nope we're on Explorer going to the Southern Caribbean. I'm an Okie living in Houston, hence the y'all. Have a great cruise!