Posts

46

Joined

Last visited
Recent Profile Visitors
The recent visitors block is disabled and is not being shown to other users.
rbdavis3591's Achievements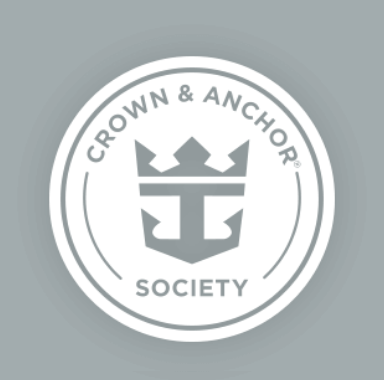 Platinum (3/7)
42
Reputation
I was also on the May 13th Ovation cruise and took a taxi to the terminal. After being dropped off we walked towards the terminal to drop off our checked luggage. Since we were not Star Class we found a luggage drop off area located on the left hand side nearest the Ovation. These are my observations: For some reason the end of the luggage drop off line started from the terminal side. This required people with their luggage in tow to squeeze past people already waiting in line with their luggage to get to the end of the line. I did not see any signage that indicated whether the luggage drop off area was for the Ovation or the Solstice. We had to ask the porters and luckily we were in the correct area while the Solstice luggage drop off was further down and on the opposite side. Once we were at the luggage drop off area and next in line to drop off our luggage with a porter we were notified that since our luggage already had been tagged we could drop it off on the other side of the porter stand. (If facing the porter stand luggage tagged by the porters was placed on the right side while self tagged luggage was placed on the left side). I am assuming that we could have just dropped off our self tagged luggage instead of waiting in line but there was no directions or instructions provided. We then found the end of the long line to start the boarding process. There were several people in that line who had not dropped off their luggage and at the beginning porters would come by and load their self tagged luggage onto carts. After about 15 minutes those people with luggage that had not dropped off were forced to go to the luggage drop off area. Once on board we enjoyed the cruise but am not a fan of the Pier 91 boarding process from arrival to setting foot on the Ovation.

I did not see any separate lines; just the one slow line. According to our room attendant the Ovation carried just under 4,000 passengers for our sailing.

I was in one line or another from the luggage drop off until after the final stop in the terminal where they did a last check of sail pass and passport. Once that was completed you could walk onto the ship (after doing the final 2 checks of the sail pass) although the wife had to hit the bathroom before leaving the terminal. That was the first opportunity to sit down since arriving at the port.

I was in the line for the May 13th Ovation sailing and arrival times were not enforced. Everyone Junior Suites and below were in the same line until the final stop in the terminal. We arrived at 10:45 AM for our 11:00 AM boarding but it took about 15 minutes to get our tagged luggage dropped off at the porter station. It took about 45 minutes from end of line to on the ship.

Unfortunately my wife is the type of person that has to look at and mark up the paper copies of the cruise compass instead of looking at the Royal app, the stateroom TV or the video boards by the elevators. When we received the Ovation of the Seas May 13 - 20, 2022 cruise compasses I used my phone to scan them and sent them to Matt on June 2nd. Ovation of the Seas 7-Night Alaska Cruise Compass - May 13, 2022

If you are stuck in a never ending line waiting to start your boarding process you might be able to connect to the ships Wi-Fi and do some things while waiting.

We decided to take a taxi from Pier 91 to SeaTac that my wife paid $60 including tip. It took about 45 minutes of standing in line before we got a taxi since we had no luggage. Tip: If you have luggage and plan on taking a taxi it will significantly reduce your time in line if you use (and tip) one of the terminal porters so you don't have to stand in the taxi line all the way to the end.

I also attach luggage tags to our hand carries in case they either get separated or we decide at the last minute to check them.

The attached file lists the Ovation's departure times based on assigned luggage tag numbers. Port Valet departures were either: 8:00 AM if your flight was from 11:00 AM to 1:30 PM or 8:45 AM if your flight was after 1:30 PM Our departure time was 8:45 am since our flight was not until 5:30 PM so we stayed in our stateroom and monitored the status of departure numbers being called on the TV. By 8:35 AM every luggage tag number above us had been called so we went from stateroom to gangway to CBP. Only delay we experienced exiting the terminal building was when the group ahead of us did not have their passports out for CBP to examine. Ovation of the Seas Tips For An Easy Departure.pdf

Everyone keeps asking about whether ports are forcing passengers to show up for their assigned boarding times. This brings up my question: Is there a set number of passengers for each boarding time? It would be nice to know so that when people arrive at a terminal and their assigned boarding time is in the first group but there are 1,000 people in line ahead of them they know whether boarding times are being enforced. Using a ship sailing at full 4,000 capacity how many passengers would be expected in each group? 10:30 AM - 11:00 AM 11:00 AM - 11:30 AM 11:30 AM - 12:00 PM 12:00 PM - 12:30 PM 12:30 PM - 1:00 PM 1:00 PM - 1:30 PM 1:30 PM - 2:00 PM 2:00 PM - 2:30 PM 2:30 PM - 3:00 PM

Prior to the Ovation May 13th sailing I signed up for Port Valet online and received a confirmation email from them. On the Ovation a sign up sheet was provided so I also filled that out and returned to Guest Services. The last night by 6:30 PM I received our boarding passes and luggage tags in our stateroom. We set our luggage out and did not see it again until we arrived at our home airport. Ovation of the Seas Luggage Valet Program.pdf

Myself it started working again without me doing anything different.

I also was finally able to get back in.

Hard for me to miss since it was outside our stateroom. For better or worse that is what I actually look like.

Here was one of the Ovation's lifeboat tenders going back to Sitka and the empty lifeboat cradles. For some reason the tenders kept going back to Sitka empty.