 Posts

25

Joined

Last visited
Recent Profile Visitors
The recent visitors block is disabled and is not being shown to other users.
Floating Fun's Achievements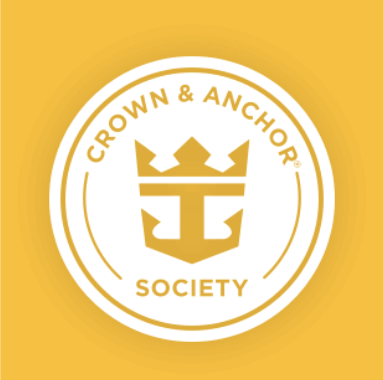 Gold (2/7)
4
Reputation
We are thinking about an Alaska cruise and are interested in thoughts about the Ovation vs the Rhapsody. Which ship has more outdoor viewing areas? Any opinions would be greatly appreciated!

Is the Wacky Seagull still open?

Just asking if anyone has gotten ill after eating on Coco Cay? We left on a Sunday, were on Coco Cay Monday and Tuesday morning got ill. (No, it was not self induced) and lasted 3 days. Just trying to figure out what happened. We've been on numerous cruises and never had an issue, so we do consider ourselves fortunate. We always wash our hands...

My husband I are going to Coco Cay for the first time in years and are excited for the "Perfect Day". Which beach has the most shade? It's just the two of us so a Cabana is out of the budget. We're looking for a couple of chairs in the shade to watch the world go by!

Can you walk to Arawak Cay from the dock? Is it safe? The Oasis is in port from 8 to 3. We're looking for an authentic local restaurant to have lunch.

We love the Oasis, but miss deck 4 on Freedom to sit in shade and watch the ocean. Does any such place exist on the Oasis? Solarium is great, but no ocean view.

I am booked on the Oasis I April 56 days out and still no entertainment showing up to book other than those that charge a fee. This is odd. Usually we book on this ship 60 days out. Anyone know if the timings have changed?

I read the drink package prices are increasing. Does anyone know if they are going to raise the maximum $12 for wine covered in the package? My husband and I love Vintanges, but it's very difficult to find a good glass of wine for $12. For example, Spy Valley Pinot used to be in the package pricing, now I think it's $15ish a glass, In fact, there were no Pinot Noirs that were included in the package. RCCL may be on the brink of pricing themselves out of the market for some folks.

Has anyone taken this excursion? Is transportation included? We are on the Oasis and it appears will be docking at Crown Bay not the dock downtown. The RCCL price is listed at $21 which is less expensive than doing it on your own.

I'm looking for feedback on this excursion as well. Is it a cash bar?

Has anyone been to St. John's recently? We have a stop in September and wondered how much has been rebuilt since Irma? What about St. Maarten? Thanks! p

Thanks very much! We're looking forward to trying the package!

Which restaurants are included in Ultimate Dining package on Oasis? List, please.

Looks beautiful! Thanks for the pics! Are the drinks reasonable? We have the drink package, but for that beauty....I'd pay!I read that you need to wade in the water from the boat to get to the island. How hard would that be for an uncoordinated gal in her 50's?

Has anyone done the Amiga Island excursion, QLE7 in Labadee? Is it part of RCCL? Does the drink package work on the island or is it cash? Is there shade? Thanks!!!