 Posts

136

Joined

Last visited
Recent Profile Visitors
The recent visitors block is disabled and is not being shown to other users.
KevinJ's Achievements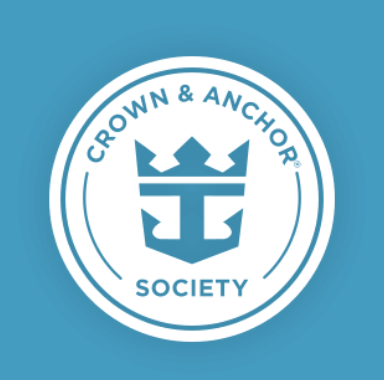 Diamond (5/7)
82
Reputation
Yeah, we're in a JS I went directly to CK last October when we were on Oasis.

Can you make Coastal Kitchen reservations at other specialty restaurants of do you have to actually go to CK?

@Reigert2008 To locate your muster station. Use the APP, click the Safety icon in the lower left. It'll show your muster station, note just below that you should see I ship icon with Find on Deck beside it.

Four cruises since Oct. We've always had 11:00 or 11:30 boarding times. Very first stop, muster station. Except our last cruise, March on Wonder. On board by 11:30. muster stations not open until 1pm. Now had to "remember" to do it at some point rather than having it already done. Still way, way better than the old system. No bars open until muster is done, then hang out for close to an hour while everyone shows up, no thanks.

Ahh, the joys of RC IT. I made a different check in mistake. I'm not quite fanatical enough to try just after midnight to get a good time, but am usually up early. So when I do check in I usually go straight to the time and grab the earliest available, I grabbed 11:30 for our June cruise. I was puzzled because at one point I noticed a message "see you at 11:00". I just plowed on setting the check in time for all three of us. I mentioned to my son that I got us 11:30, he then told me he had already grabbed 11:00. My mistake for doing all this before having had sufficient coffee to be sentient. A week later 11:00 became available again so I grabbed it.

@JennyB Totally agree. I'm Diamond now so get four vouchers. My wife also gets her four so could use her vouchers for total of 8. Then go out of pocket for anything extra. My October cruise where I have the DBP I've planned to use my vouchers to get a few drinks for other family members. I'm also concerned that I don't really want to worry about how many vouchers I've used and should I skip having a drink here and there. I enjoy socializing in the various bars meeting interesting people so over 12 hours you can rack up quite a few drinks. Oh well, "first world problem"

My DBP for October on Voyager went from 75 to 65, I can't do the BOGO 50% deals because my wife doesn't drink and I have top call to get an exception. Her Refreshment package went from 30 to 23. My June Alaska on Ovation has the DBP 66.99 BOGO 50%, I got it for 54 back in Feb. You really need to keep track of prices and keep checking to see if the "final" cost is better or not. I do see that everything is 10-20% higher than last fall. I'm hoping to get some deals on Black Friday for my cruises next year.

We've always used the App, since we're on board before the cabins are available. You can use the App even if you don't have an internet package. Check for a cruise compass for these sailings to get some idea of what times things are being offered. Right now there is the May 5th sailing available, but I'm not sure how well that will align with our sailing so will be waiting for a newer one.

We're on this sailing. I fairly sure that it's the same as all other cruises currently, no reservations available prior to boarding. So the first thing we do on boarding, is find a quite spot and book all our shows for the week. Usually we head straight to the Solarium for this.

This is what I purchased https://www.amazon.com/gp/product/B08SJ82QBS/ref=ppx_yo_dt_b_search_asin_title?ie=UTF8&psc=1 This cord replaces the two prong AC power cord coming off the power adapter for the CPAP.

I'm very interested in how you make out as we're on the June 17th sailing.

My Wife and I both use CPAPs. We never use the whole gallon. I bought a 12' TV extension cord that fits the CPAP power adapter so no more need for an extension cord. We also bring a multi-plug adapter for the since there is usually only a single power outlet beside the bed on one side.

The trouble I'm having is they seem to be only doing this by one get one 50% package lately. My wife can't drink, so I always have to call and purchase DBP for me and the refreshment package for her. This process makes it a bother to "reprice" the DBP. With the 50% deal it's difficult to figure out what the single prices would be. It also means a single purchaser isn't getting any deal at all.

I've been having problems making final payment for my June cruise. Seems they can't decide how much I owe because of a cancelled cruise planner purchase that has not been "cleared" properly. I was worried because I'm past final payment date. I did make a payment for what should have been what I owed, but I had also added the prepaid gratuities so it was a four hundred more. They charged my CC, but a two hundred less than it should have been. My TA told me that I'm covered for final payment because I did pay more than what was owed, they are just working through how much of the gratuities I've paid. Meanwhile they refunded that purchase twice in the last week, so I figure I'll be paying one of those back. Please lets not suggest that their IT try to add any more changes to their apps of booking software.

This is the only Duck I ever saw. It was on our March 25th Wonder cruise.