Posts

16

Joined

Last visited
ChrisE's Achievements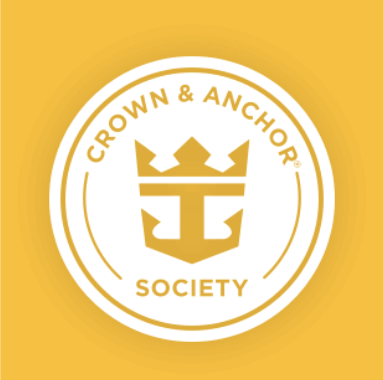 Gold (2/7)
12
Reputation
We are on Liberty OTS 9 night in May 2023 and we just bought for 66.99pp/pd + 18%. Was 71.99 hoping it goes down more for another sale.

D Alt reacted to a post in a topic: Liberty OTS - May 4, 2023 - May 13, 2023 - 9n Eastern Carib & Bermuda

emfagan reacted to a post in a topic: Liberty OTS - May 4, 2023 - May 13, 2023 - 9n Eastern Carib & Bermuda

WAAAYTOOO reacted to a post in a topic: Liberty OTS - May 4, 2023 - May 13, 2023 - 9n Eastern Carib & Bermuda

We booked this one as soon as it was released. First time getting a JS, which will get us to Diamond Status! Nice to see new ports from Cape Liberty.

WAAAYTOOO reacted to a post in a topic: xSAILEDx Oasis of the Seas - May 22, 2022 - May 29, 2022 (7 Night Perfect Day Bahamas Cruise)

Me and my wife are going to be on this cruise. Can't wait to see all the new amplifications especially Playmakers.

@BrianB @Shay Just got off Anthem on 11/14 and can confirm its still $25 a day.

@BrianB $411 came after they announced the change to the sailing that was to my CC (original form of payment). The OBC also came after the change which I assumed was for the "Inconvenience" .

@BrianB Weird. For a second I thought we were going out of UK lol.... I ended up getting $411 back for repricing plus $200 in on board credit for the inconvenience with an interior room plus the Shareholder benefit. We haven't cruised since 2019 so with only 18 days left we are getting super excited.

@BrianB Did you get an email for setting up your complementary covid testing for the cruise. Its for the UK which I think was sent in error?

Does anyone know if the $100 OBC for missing a day was per stateroom or person? I got $200 added to my account as OBC. I can now see Beverage and Internet Package is ready to purchase again so we should be seeing that refund soon. @BrianBCoco Beach is sold out for me as well was at $79 would have been nice to snag that. Cheapest I saw it was $96

Hello @Lshaw0517, Welcome to RCL you will not be disappointed!!! What does it say when you log in using your online account is it blocked out or does it just say unavailable? You should be able to check in now. I was able to check in back in Sept. Are both you and your husband under the same reservation? I can book excursions for both ports but I am unable to see any other pre-cruise items like Beverage Packages, Internet Packages or Dining Packages. -Chris

@Irie_vibes When I called them a couple weeks ago they told me that my Bev and Internet Package would carry over to the 6 night cruise and I would be refunded the 1 day for each. I truly hope they weren't lying. I do not see anywhere to purchase either package in the cruise planner as it still says "undefined" for it. I also received the 1 day refund for the missed cruise day so I would have thought that if they were cancelling those bev and internet packages they would have also refunded then. I also see that in my cruise docs that were sent that under prepaid gratuities it says NO but I did purchase ahead of time so that could also be refunded to me. @BrianB I am still waiting for my OBC for the inconvenience. They applied my Shareholder credit after they switched the cruises so I can see that in my cruise planner. I also hope they honor my prices per day that I had as they were pretty great. All of my purchases were from OBC from another cancelled cruise so I have not seen that applied to my account yet. However, we are now 3 weeks away which is pretty exciting.

Great thanks for the feedback didn't want to bring the suits if no one participated. I always like getting dressed up on cruises for a couple nights.

Are there still formal nights on cruises during this time? Sailing on Anthem OTS in November.

weird mine seems to still be unavailable and from other discussion threads I see that it could be related to RCL waiting until 30 days out for final payment. 9/23 is 45 days out so maybe that's why. I do hope that all my info stays saved as it was with check in time for 1230 and I don't have to upload all the information again.

@BrianB I noticed this morning that our check in for this sailing has gone away. It looks like the new check in time is not until 9/23 which makes me worry. Do you see the same thing?

Yes hoping that they get an exception with the repositioning and they don't have to cancel anything. 82 days.... The fact that they have new times for check in should be a welcoming sign that they are trying everything to get this cruise going. Jealous that you are going on Oasis we have that one planned for May 2022 so we have a long wait ahead of us.