 Posts

51

Joined

Last visited
Recent Profile Visitors
The recent visitors block is disabled and is not being shown to other users.
Marga's Achievements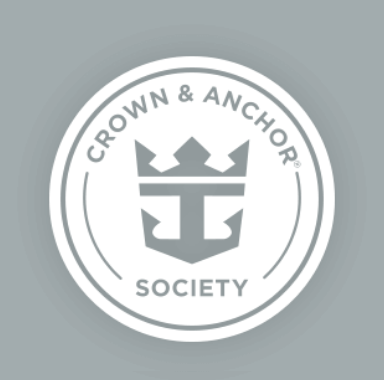 Platinum (3/7)
62
Reputation
I went on this cruise, plus I live in Europe. Everything on that itinerary is easy (and safe) to do on your own. If you have any specific questions you can DM me. Going on Wonder again next week (same itinerary) Tourist trap: all those websites and on-site sellers who sell you 'skip the line' tickets. For all attractions you can just go to their own website and buy tickets in advance. This is as 'skip the line' as it will get and much cheaper. Especially in Rome there are a lot of fake sellers out there. They even show you an ID so it looks like they are 'official'.

I wouldn't buy him alcohol if you suspect he is an alcoholic.

I don't know about the Caribbean, but can comment about ship choice maybe. Our first cruise was on Symphony and we loved the adult-only solarium. It was very quiet and peaceful. Our second cruise was on Jewel. We expected the same peace and quiet in the adult-only area of that ship, but that was not the case at all. Mostly due to it being in the middle of the deck so people (and children) would walk through the area at all times. Also the 'no-kids' rule was not enforced by staff. So maybe take into consideration the location of the adult-only areas on the ship you choose.

Nobody is saying anything about not taking a test or using somebody else's test results. These are legitimate and official testing facilities in the countries we live in. Video testing is not available in my country.

I've heard from many using this kind of test and getting on board just fine. As long as the document doesn't state it was a diy test you should be fine. There is no way that Rcl knows exactly how and where each test was taken. Especially for us from Europe with all of these different countries and test centers. I am taking a at home test that is on video, but not a live video. You tape yourself. I am not worried at all about being denied boarding.

Did get an answer, but took so long I had forgotten I even asked a question.

Mine is now on 'validating' status for 3 weeks and counting. I sail the end of June.

Hi, I keep reading posts on this forum saying Emed is allowed or this or that brand is now allowed. Just wondering : isn't any brand allowed that meets the requirements of what should be on the certificate? I am from Europe so over here there is no Emed or other American or Canadian test. I was just planning on taking a video test in my own country. The certificate meets all Te requirements. Or am I missing something? Getting worried about this.

If you take the "Civitavecchia Express" that is offered by the port you can go by train from the port to Rome for 15 euro's per person (return trip). This train is a special train for cruise passengers. You need to reserve a seat in advance on the website of Trenitalia Local trains are also only around 10 euro's. On our first Med Cruise we paid over a 100 dollars to Royal for a train that did the exact same thing.

I sailed this ship in Greece in 2020. I did not feel that it was worn out. We had a great cruise. One thing that did bother us and I wouldn't sail her again because of it: the adults only section of the pool was extremely loud as it was a passage area to other parts of the ships. Also the 'adult only' part of it was ignored by some and Royal staff didn't do anything about this. For us that was a deal breaker. Of course that might not be the case for you.

I spoke to them just now. Even though I am European, I booked through an American website and my booking is not eligible. So, not valid for cruises booked in/through the USA.

You cannot use US dollars in Europe. Most places you can pay with a card, but some cash is always a good idea. Especially in small local markets or food stands you still pay with cash mostly in Southern Europe. Mastercard is widely accepted. Visa also, American Express almost nowhere. Tipping is not custom here. We only tip when service is exceptional. And as said before rounding up the bill. I am sure that tipping is appreciated but it is absolutely not necessary and not customary. Staff are paid a lot more here than in the US and do not rely on tipping for their income. I checked in about 2 hours after check-in opened and earliest I could pick was 12 - 12.30pm

We are also on this. Originally booked for 2020 and now finally going. Hope Israel eases up on their Covid rules though. Israel is the main reason for us for choosing this cruise.

What are you're questions exactly? I am from Europe and have sailed this itinerary, maybe I can help you.

Just to add: if you are outside the USA (I'm European) the Euro-Dollar exchange rate is very bad at the moment. So if you do cancel and rebook, you get a refund in Dollars but maybe for less than you paid because of the exchange rate. I lost 38 euro on my last cancellation and rebooking.