 Posts

34

Joined

Last visited
Profile Information
Location

The Commonwealth of Pennsylvania USA
Recent Profile Visitors
The recent visitors block is disabled and is not being shown to other users.
DDD's Achievements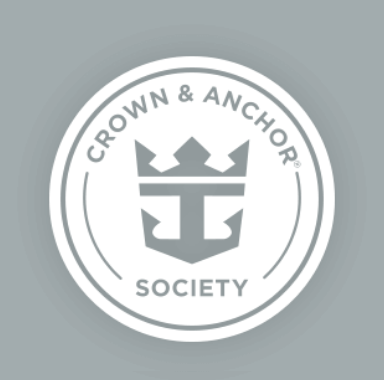 Platinum (3/7)
17
Reputation
I was wondering the same thing. Thanks for asking.

I purchased the tiny one-serving mix packets to mix with bottled water. I have Propel, Hawaiian Punch, Iced Tea, etc. There are even a few packs of Canada Dry ginger ale (not sure what that'll taste like ? ). If I bring bottled water on the ship, I should be able to refill those and make my own drinks.

I'm booked in one of the handful of solo balcony rooms. The room appears to be quite a bit smaller than a regular balcony, but it should be fine for just me. I'm not sure the cost difference between the solo and the average balcony room.

Royal has done a very poor job at notifying passengers, in my opinion. That certainly hasn't helped the hours-long backups at the Seattle embarkations.

Now that you mention it, I don't believe Solarium Bistro was on my list (embarking next week) of restaurant choices.

Since one of the Royal ships damaged the pier in Sitka, any idea on how they'll handle it? It's one of my port stops in the very near future.

As said earlier, please post a current Cruise Compass! I'll be embarking 5/27.

I basically did the same. As soon as I received notification (had booked through Chilkoot Charters and not RCI), I quickly booked an SUV rental with the thought that they may sell out after travelers received the cancellation notifications. I'll really miss the train experience, but I just couldn't justify over $200/ea for a 3.5 hour ride without crossing into BC and the Yukon. What to put on the ArriveCan info is somewhat confusing, but it's worth it to drive to Emerald Lake and get pics of those "Welcome to Alaska" and "Welcome to the Yukon" signs.

Thanks. I really don't know what there would be to validate, anyway. There's no super database anywhere.

I'm anxious to meet him in just a few weeks! I already bought some treats!

He did confirm that Rice Krispie treats are a favorite.

I texted the Mediterranean Inn after booking. For the shuttle from the airport to the hotel, I'm to text them my flight info. For the airport shuttle, they advised we could set it up when we check in.

I've heard ginger candy helps, too. I doubt you'd find any on ship, though.

Sounds fun. After the cancellation, I opted for the car rental out of Skagway. I'm traveling with my two college-age grandsons, and I thought that long on a bus for them would be pretty boring.

I'd really prefer not to spend the money for a six-pack. Is there way to purchase less tests?