 Posts

33

Joined

Last visited
Recent Profile Visitors
The recent visitors block is disabled and is not being shown to other users.
ihaoan's Achievements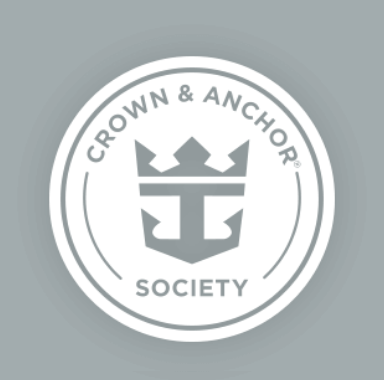 Platinum (3/7)
33
Reputation
here we are y'all, week of, and it's getting pretty real now for any who may have missed the news, rockslides in Skagway have closed a portion of the cruise pier there, but we will still dock at the RRA pier as planned and then will be tendered about a half mile to the small boat harbor. it may take longer to get us all into town but the upside is that we don't have to walk as far to get to town!

our original itinerary scheduled Ovation to dock there on 8/22, and the app still shows that to be planned it appears that RCCL may still be using their scheduled pier, the RRA, which is south of the affected pier and not closed but from which passengers must be tendered to the small boat harbor so that they don't transit the closed pier any confirmation from recent cruisers of the past 2 weeks? on 8/11, this statement was made on a travel website: "Royal Caribbean said its Skagway itineraries will operate as scheduled. " https://www.travelweekly.com/Cruise-Travel/Princess-tweaks-more-Alaska-cruises-Skagway-dock-closure does anyone have definitive information on Ovation's status there?

our experience in March this year was that the buses picked us up at the port and transported us to the park, about a 15 minute ride, then picked us up 3 hours later and transported us back to the port during that 3 hours we had time in the water with dolphins and manatees (which was awesome), enjoyed a complimentary lunch, and spent time swimming at the beach and snorkeling hope you enjoy your excursion. we loved it!

port valet? they take your luggage the night before you disembark and you don't have to worry with it until you get to your home air terminal we wish we could make use of it but we are flying out early the next day, which is outside of the window of availability

Sorry, as to your next question, I don't think on-board activities or entertainment can be booked until day of embarkation. If I am wrong, someone please correct me.

Hi Mallory, I hope you already found the answer to you question, but if not, when you check in you may select boarding time from a range of time slots. You can also enter passport information, provide a photo of your covid vaccine card, and provide a selfie for security purposes. My selfie at 3am was pretty scary! Hope this helps.

we were on vacation this week, but I woke precisely when check-in opened (3am where we were) and proceeded to complete check-in for myself and begin the process for my daughter as well best I can count, we have 18 confirmed in our party and possibly 3 more who are booked but may not make it

while on Adventure of the Seas in March, had no issues making wifi calls and texts through voom on an at&t phone, no extra charges and it worked great on voom surf. Your mileage may vary.

I have no experience with this excursion, but have been to Grimsey Island aboard a small ship out of Dalvik (3 hour trip each way) Having experienced that mode of travel, flying would probably have been preferred by most who were onboard (high winds and sea, most were seasick). Lots of puffins on the cliffs northwest of "town". The arctic circle monuments (2 of them) are classic photo targets. A very cool place, very friendly and helpful residents, and I hope to return some day. But not much to do there compared to Akureyri, which is a very cool place also. Grimsey is laid back and great for watching/photographing birds. Akureyri is not a big city, but more "civilized", with more sights to see and things to do. And I am envious of your sailing! What an awesome itinerary!

oh boy, this made me LOL and i'm very glad I didn't have soda in my mouth! now THAT'S funny!

we sail 3 months from today, and we're excited and hopeful that the current situation on Ovation improves soon

Ovation has only made one voyage to Alaska this season and is currently entering the inside passage for the second time this season, completely different routes/itineraries for each, so there is not a wealth of historical data to explore. My take is that it will be a wash either way, no matter which side you are on, but I've never been there before. I will defer to experienced cruisers. @twangster?

you took the words right out of my head we sail out of Seattle and must complete ArriveCAN before getting on board the ship on cruise day 4 we arrive in Skagway , drive to the Fraser, BC customs station on the way into the Yukon, then back onto the ship at Skagway 3 days later, on cruise day 7, we visit Victoria must we enter information prior to boarding in Seattle, again before arriving at Fraser, and again before arriving at Victoria? "no more than 72 hours before entering Canada" (twice)...plus before getting on the ship it is all very confusing

a mad search on the web from the terminal parking lot! we disembarked at 7:30 and spent a couple of hours getting coffee and roaming around downtown before walking back to the terminal to board the shuttle at 10am

in March, we pre-booked uber from IAH to the cruise terminal on boarding day ($75, 2 passengers) but no such luck when we returned, the app said not available. But, I didn't try pre-booking ahead of time. We had to use Galveston Limo's shuttle to IAH, which cost twice as much as the uber coming to the terminal. Next time I will try pre-booking uber.