Posts

10

Joined

Last visited
Recent Profile Visitors
The recent visitors block is disabled and is not being shown to other users.
Ohiospeechie's Achievements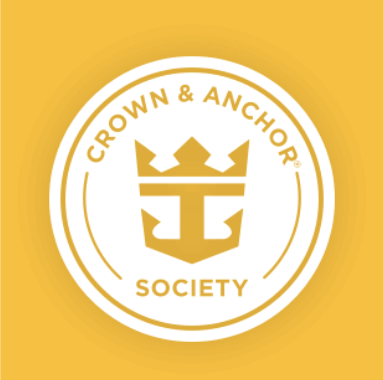 Gold (2/7)
8
Reputation
Thanks for all the information. I was thinking about bringing some hydro flasks from home for at port. Maybe I'll take the chance and order some canned water. Fingers crossed.

Hello, First time RC cruise and I was wondering about bottled water. I know I can get bottled water if we do the refreshment package but price seems a bit steep for the week. So I got us the soda only package for everyone in our group. Can I just buy bottled water at the bars? If so does anyone know how much? I would love to preorder bottled water like I did on Carnival but all RC seems to have is canned water which is gross lol. And sorry for another question. Do they have Freestyle machines on Labadee and Coco Cay? Just wondering if we would need our cups. Thanks in advance! So excited 15days til we cruise .

We are cruising for the first time on RC and my 16 yo will love this! She collects them. Time to look for some to bring

Lynnea reacted to a post in a topic: xSAILEDx Mariner of the Seas - Jun 5, 2022 - Jun 13, 2022 (8 Night Eastern Caribbean & Perfect Day)

Thanks DDaley. Glad all is good and that will be nice when my oldest turns 21.

Hi all, I'm new to RC, but we have been on two Carnival cruises. So a newbie here . I did an online booking for our cruise on the Mariner, for June 5th and booked two rooms that are right next to each other but not connecting. The plan is to have our 16 yo and 20 year old kids in one room and DH and I in the other. I booked a room with me and the 16 yo and my DH and the 20yo in the other because that's the only way Carnival let you do it when booking so I figured RC would have the same rules. I've seen others talk about booking rooms for just their kids and I'm wondering if I made a mistake. My question is, did I need to book it that way on RC? Could I switch the booking so that my girls are booked in one room and adults in the other? It would be easier to not have to wait in line at guest services for spare keys. Thanks so much for any help.

Ohiospeechie reacted to a post in a topic: xSAILEDx Mariner of the Seas - Jun 5, 2022 - Jun 13, 2022 (8 Night Eastern Caribbean & Perfect Day)

Wow thanks for all the advice!!

Hi all. We will be cruising in June out of Port Canaveral. Our flight back home isn't until 2:30pm. So I don't want to do a shuttle service to the airport and wait for hours. I was thinking about renting a car and driving to Orlando and just shopping or sight seeing before the flight. Has anyone ever done this? Or do you have a better plan? I was originally going to do the go port hotel/shuttle service program. But figured we would end up getting to the airport around 10:30 or 11 and be stuck there. Also I'm not familiar with the Orlando airport so maybe someone can tell me if there's fun things to do while we wait. TIA for any responses. It's currently 15 degrees but feels like 7 in Ohio so I'm surviving by planning things for the cruise .

Thank you both. I did it myself so I will call that number. Update: thanks CGTLH. I did what you said and they already emailed the invoice. ?

Hi there. First time sailing with Royal. Our previous two times we've gone on Carnival ships. Sorry if I'm overlooking this info, but I can't find the invoice for my cabins. I have my reservation numbers but when I go to my details it just tells me it's too early to check in (I know that ?) and my cabin number. I just want to see the total with port fees, gratuity, etc.. so I can look to see if the price goes down. On the Carnival website I could always see this info. Not sure if I'm overlooking something. I received an email with confirmation of our deposit and reservation number. No invoice in spam or junk folder. Please help. And be gentle if I've made a stupid mistake ?. TIA ?