Posts

287

Joined

Last visited
Brobbins246's Achievements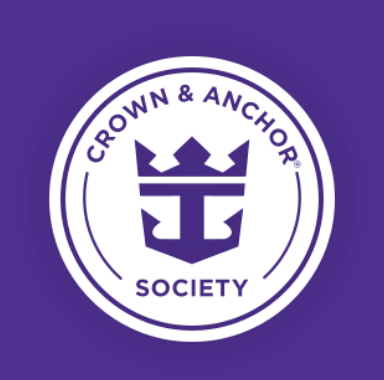 Diamond Plus (6/7)
265
Reputation
I'm struggling over keeping my Southern Carib (out of San Juan) cruise booked for April 2022 or cancelling and planning a land vaca in San Juan. Basically due to a cancellation (Royal ship relo) and inferior ship swap out on rates I had locked in from 2019 on the better ship, I feel like I'm throwing money at my booking now to get back some of what I lost on the cancellation. The $100 OBC Royal gave me on the cancellation doesn't make up for it. I figure we could do so many things in Puerto Rico for a week that would be just as cool as the other islands we'd be going to. I have Hilton Friends and Family rates on the Hilton Caribe and Condado resorts so I'll save money on lodging. I don't care about shows or the casino on the ship, but my daughter said she'll miss the main dining room waiters. I put this question in the Shore Excursion board hoping to get advice on what to do in San Juan for a week, but I guess I'm also looking for opinions on if I should chuck the cruise at all or stick with it. Of course this is cruise fan blog, so I know opinions could be skewed, but I still trust your opinions. Thank you..... ?

I'm heading to St. Lucia for the first time in 2022. I'm torn between taking an excursion from the port south to see the Pitons (I just want to lay my eyes on them), or heading north to Rainforest Adventures in Castries where we can do better activities for the family. We won't have time to do both. Any chance the ship goes around the south end of the island where I could see the Pitons before or after docking? That would be good enough for me. We'll be coming from Antigua to St. Lucia to Barbados if that matters.

My April 2022 on Freedom got swapped for Explorer and I was able to see the new itinerary by looking up the Explorer sailing on that date. All the same islands except in a different order and one new island replaced the only sea day we originally had. I'm fine with the itinerary change because I prefer to do pool lounging on the ship while it's in port for less crowds and less wind. I figure port intensive trips give you more options for either staying on the ship or getting off each day, while a true sea day is only one option. I'll just have to figure out which island I want to visit the least and stay on that day.

Just lifted and shifted my April 2021 Southern Caribbean ABC islands cruise for April 2022 Lesser Antilles islands. I would have kept the ABC's if I could, but the spring break week we needed didn't go there in '22 so it's back to the drawing boards on planning. Any favorite recommendations for St. Thomas, Antigua, St. Lucia or Barbados? We'll be on St. Maarten too, but we already know we'll hire Leo Brown for the day. Thank you!!! ???

April, 2021 Southern Caribbean/ABC islands on Freedom, fingers crossed!! We booked this last summer way before COVID was a thing. Fortunately we were taking 2020 off from cruising so we haven't had to deal with any cancellations. Hope things are sailing smoother by 2021.

Baked Alaska reacted to a post in a topic: Okay, I'll ask the question: thermal scans and hot flashes

Also, even for the ships that have it, the chat feature doesn't have push notifications, so you won't know if someone sends you a message unless you're always checking it. For me, it kind of defeats the purpose. I'm looking forward to that feature improving.

I'd love to combine Hibachi with a dining package, but I'd be worried about all the seats being reserved by people buying this separately before the cruise. With the one courtesy reservation they make for you, I can't imagine it would ever be for Hibachi because of the up charge, and then you'd have to hope you can get seats when you board for your other nights. I've got a family of four to do this with. What do you think the chances are it won't already be sold out before the cruise?

Change that CDC quote to "Hold my beer" ?

I'm annoyed that RC is still advertising Canadian itineraries as "Canadian Itineraries" prior to July 1st in the Find a Cruise section. There's no mention there about those ports being closed until then. You have to find info like that in their Travel Restrictions area, or be on a website like this to know that. I realize they still want to fill the ships, but wouldn't you think they'd put a little asterisk or something in the booking section explaining what their plans are for ports they already know are going to be closed?

The company I work for (about 4,000 employees world wide in manufacturing) is requiring 14 day quarantine for anyone returning from a cruise or the level 3 countries. This only affected about 5 people, most of which are salaried.

True! I guess I meant after it started. I don't want to think about how long it might be into we're really "after" it.

Does anyone else feel like life has been separated between "before" and "after" COVID-19? ?

Are you guys still on the ship heading to Florida?

You're welcome! The desktop site seems to have more features than viewing it from a phone, like you can filter on the cruiselines. Just a little tip if you didn't notice that yet.