 Posts

230

Joined

Last visited
MLH's Achievements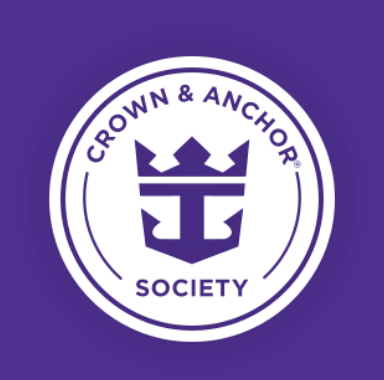 Diamond Plus (6/7)
184
Reputation
So excited to follow along!

asquared17 reacted to a post in a topic: Return to the Scene of the Original Crime: Allure Sep 3-11, Star Class

At least it wasn't ALL CAPS!!!!!!!!!!!!!

ellcee reacted to a post in a topic: What are your examples of crew members going "above and beyond"?

Keep in mind it is Christmas eve which could be very full, I would fly into Orlando as there may be more flights in case anything happens. Which airline?

Our stateroom attendant on Voyager let us use his hotspot from his international sim card when in port to download some maps because the onboard internet sucked in the Baltics this summer.

How are you getting to the port. If the shuttle, how did it go?

If you book a GS or above and move them into your room, they will not be eligible for suite perks possibly.

My friend just returned and had Jay. Loved him, but be warned he does not know what "light snacks" mean. She found herself in a food coma.

I have done Star class a number of times and been on board when cruising friends were Star Class. Sounds like you had a new Genie or your Genie was involved with other high Maintenace guests. We had one in January who was new and I said I would not book another Star Class as the service and professionalism declined immensely since my first few. I had already booked 2 additional ones. We then went to our Alaskan cruise where we were shuffled to multiple genies due to them having covid and it turned out a much better experience. Covid has changed much of the program due to genies not returning and them having to struggle to fill positions and were understaffed. Time will tell if the program gets better, but spending that much for the service now is not worth it to me.

So you can redeem points when you play. Does that them make them ineligible towards prime? I had 600 points last cruise. I though if you used them, they didnt count against your prime accumulation.

I see where you are coming from, however, I had to test for a Feb cruise. Went to walgreens and then shopping for stones slabs for our kitchen. In the middle of the trip, I got the notification and read I was positive. Vax and Boosted. No symptoms other than a sneeze. Had I not tested, I would not have known I had covid and got on the ship and spread it to many more people without realizing it. I tested a a few more times to be sure and it was positive for about a week.

I had a travel agent that called and I got it in about 30 days @WesKinetic

I found it to be loud as well when they were practicing for shows or having the shows.

I actually tested positive on my pre cruise test in Feb. It wasn't a false positive and was followed up with additional tests. I would have never known I had it if I wasnt going on a cruise. For me, not knowing I had it , I could have infected many more people had I not tested.

I think you are in the minority liking that MCO humid air. lol Enjoy your suite. The first time we were in a suite on Oasis class we were hooked! Just remeber free soda, water, wine and beer in the lounge all day! Also make sure you make show reservations, before you could flash your card, but now you need reservations made on the app or by the concierge. Don;t forget to try the Room service menu that is free and is not half bad.

That is normal. Depending on the genie and what you request in the email. They have to verify information before responding. I have had genies respond the next day and some genies say give them 48 hours. The farther out you are from sailing the longer delay of returning emails I have found. What ship are you on?