 Posts

197

Joined

Last visited
MLH's Achievements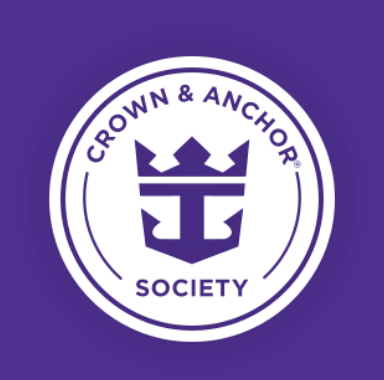 Diamond Plus (6/7)
146
Reputation
Yes children are allowed, with parents. 2. Depending on the ship 5-8 or 4:30 to 7:30 3. Beer wine and soda are served from 11-11 am on Oasis Class ships. Hard Liquor drinks with available for happy hour. They are also included in Coastal Kitchen during dinner. You may be able to get mimosas and bloody marys for breakfast but never tried. Depending on your drinking habits, if you drink alot during the day and evening then keep it, if you only have a few drinks other than beer and wine then cancel it.

I guess they didn't get the memo that this list is no longer used on most of the ships suite lounge. We have been on 6 ships since the restart with no list in view.

I was quoted 1600.00Euro roundtrip or 12 passengers for 2 min vans form Venice to Ravena. It works out to 133.00 a person. www.trevisocarservice.com. I have not used these so cannot recommend, but it seems like a reasonable amount since the RCCL shuttle is 58 a person per way and we are on our own time frame.

How are you getting to Ravenna from Venice. I though in the past royal didnfree shuttles. Now it looks like you have to pay

How many people is this for?

I inquired about my record tomy county health department. They sent a print out and a new vaccination card. Only problem is it showed that Igot an additional dose.

You can check in and just choose a boarding time on the app without putting info in and then have everyone go back and put their info in.

If it causes you anxiety, you may want to wait until a little later to board, most lines will be non existent and you will breeze right through.

insurance covers the cost, jsut say you were exposed to someone on the questionaire and not say it is for travel

You can order MDR food to your stateroom during hours which include breakfast items that are not on the normal room service menu. I will order it ahead of time and askfor a specific delivery time. Waits can be up to an hour. Also free room service as well. The new menu they incorporated before covid is actually pretty good. Ask you room attendent for pool towels as you should not have to check them out. Free drinks in the lounge during happy hour. You can specifically ask for call brand and better wines. Jsut dont say vodka soda, say GreyGoose soda, otherwise they give you the cheapest available. The conceirge can help you with any guest services issues so you dont have to stand in line. There is reserved seating for shows up until 15 minutes before show time.

Look at your local Walgreens. Select the red dot NAAT test. There may be availability in the morning.

Due to a booking snafu, we were ugraded to a GS from a Js on Freedom of the Seas. Never looked back. That "free" uppgrade has cost me. Now I am searching for suite deals.

Dexters first sailing was Nov 2021. We had him on our Halloween Cruise and then he went off to be a genie. He had gone through training right before covid hit. I thought Rahual was just in the previous class and started in Mar 2020 right before the shut down.