 Posts

240

Joined

Last visited
Recent Profile Visitors
The recent visitors block is disabled and is not being shown to other users.
ehw51's Achievements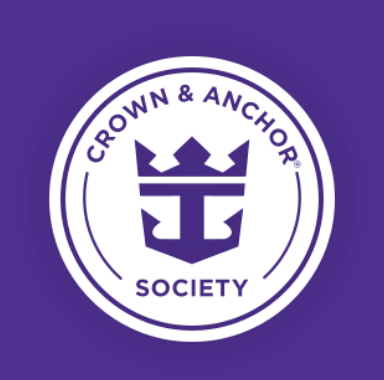 Diamond Plus (6/7)
269
Reputation
Go to Snorkel Beach in Bermuda, small and crowded

1. The Gift, 2. My Time dining first night

PRebecca reacted to a post in a topic: "Tips for Travellers" Gary Bembridge advises to skip 2021 entirely and book only in '22 and later

IRMO12HD reacted to a post in a topic: "Tips for Travellers" Gary Bembridge advises to skip 2021 entirely and book only in '22 and later

I completely agree. We´re just going to ride it out and see what happens, if it´s safe we will cruise, if not we won´t. But we are not going to stay home because we have to wear masks or wash our hands (we are already used to washy washy) it´s part of life now. We´re lucky we have our cruises booked for Nov, so we will have time to see what is going on, if we get canceled we´ll just rebook. Watch out 2021, lord willing, we will be looking for sun and fun at CoCoc Cay.

Wearing a mask will be a personal choice, if it is mandated to be on the ship, then people will have to chose. I think it will be a small choice in the bigger picture. There will be new rules when ever we start cruising again, I guess following the new rules will be a choice people will have to make.

Again it´s back to wait and see, we had a b2b 10/30 and 11/7, the 10/30 was an 8 night so we changed it to start 11/7 and 11/14. We just keep our fingers crossed

Hopefully the other vaccines aren´t far behind. Wish they´d just start telling people upfront whats going on, quit sugar coating and tell us.

That´s hilarious. First ship we saw was the Liberty, it was impressive, then we saw the Anthem, Awesome

Head to NJ (Bahamian music in the car, visit with friends in Lyndhurst to Harolds for dinner. Breakfast at Goldberg´s bagels, Liberty State Park, see the Statue of Liberty and a glimpse of the ship. Finally on to Port Liberty. Always love it when you get your first sight of the ship driving up.

All we can do is sit back and speculate. We also have to have ports that will let us dock and disembark. Looks like there are going to be some challenges with vaccine distributions and faith in it. I think RCG is just as anxious as all of us, they can´t take any chances. They have to get this right, rushing them isn´t going to help. We all want to cruise asap, we just have to be patient.

Very easy to get around, even have ¨sand¨ wheel chairs with large tires. Shuttles are constant, very easy to find.

I think it differentiates it, great for marketing, ya won´t miss it, coming or going.

We were supposed to be eating dinner in the Solarium on the Anthem right now. We did the same on our last cruise. It was a great way to start the sail. Only 344 days till our b2b on the Anthem.