Posts

72

Joined

Last visited
Profile Information
Gender
Location
Interests

Family cruising, Excursions, Drink Packages, Sports, Camping, Racing, Basketball Officiating
Recent Profile Visitors
The recent visitors block is disabled and is not being shown to other users.
nhilding10's Achievements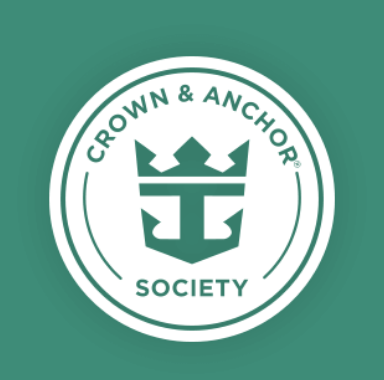 Emerald (4/7)
100
Reputation
nhilding10 reacted to a post in a topic: How long does it take you to break your pre-cruise diet once you board the ship?

nhilding10 reacted to a post in a topic: How long does it take you to break your pre-cruise diet once you board the ship?

I can see both sides of this, and see why you say can't fault the people. My only issue with that, though, is when we sailed out of Miami on 9/20, many people tried to get into earlier lines than they had for check-in. If you want to show up early and wait, so be it, far from me to tell anyone else what to do, but if you have a 3:00 pm check in time, and you stand in the 12:00 line, that's a problem. We had a 12:00 pm check in time, and when we got there around 11:45, the 12:00 line was huge, probably over 125 to 150 people. The 1:00 line had maybe 15 to 20 people, and the 2:00 line had about the same, maybe a few more. There was no line for after that, that I could see. Thankfully for us, right around the time we got there, a Port employee came over and started giving instructions for times/lines/etc. and checking people's time's on their passes or app, and then our line "miraculously" cleared out to about 25 people, and the other 2 lines grew exponentially. I can understand showing up early, getting in your line, and then if the earlier lines clear out, they would take you and check you in. I'm all for it. But those that do show up early just have to respect and understand the process in place and allow it to work. Then it will actually go quicker for all of us, I would think.

We were in the same ballpark on the 9/20 sailing of Freedom for the 4 nighter. I remember hearing somewhere that we were right around 1,100 (but I had the drink package and my memory is the single point of failure in that process! ) and the crew was actually around 1,400 I think.

We were there last week. The straw market is closed officially, but there are a lot of the vendors in the streets surrounding the market area, and they have a lot of the smaller items you might find in the market, and don't worry, if you walk even remotely close to there, they'll find you. They were a little more aggressive in terms of coming up to you or seeking your attention, but every single one of them were still very polite and very respectful the second we said "no, thank you." As you get a block or two "up" away from that area, some more of the regular shops are open, and you can still get all the usual trinkets and souvenirs. Interestingly the one place I couldn't find was the rum cake store, which appeared closed down, and most of the shops had limited to no supply. But if you go a little later in the day, as others have mentioned, enough will be open you can still make a few hours of wandering and shopping, if you really wanted to.

We just got off Freedom this morning and the CD is Tom Hopkins and the Activities Director was Eric but I didn't catch his last name. They did a great job and the other activities staff who helped with the events were all very fun and very good. Tom mostly stuck to the big production events and the theater but keep an eye out for Marvin during the trivia. He was hilarious and made sure everyone was having a good time.

I applaud the effort! My wife and I are both keto and our upcoming sailing on Freedom on 9/20 is the first cruise I told myself "I'll try to stick to it as best I can once onboard" knowing full well I'm (probably) lying to myself. Have you been noticing the selection of seltzers or other alcoholic drinks at all? I'm wondering if it goes beyond the usual one selection of Truly? Not that they would branch out into a huge variety, I get that, but was hoping for maybe the Bud Light versions at least? And I totally will be giving into Sorrento's too, I feel it already!

Thanks for the insight. I should have clarified a little more, we're definitely not in the frat-style, buffoon-ery stage of partying and what we're looking for. I'll admit though, the sailaway parties we've had on Royal definitely seemed to have a lot less of the dancing and high-energy feeling of the crowd, and that aspect I believe is what she's more looking for. I'll enjoy the drinks package, don't get me wrong, but it's far from the main point. I think it's more of the vibes, and set of activities around the Lido deck and other areas that don't feel like the atmosphere of "what it used to" if that makes sense.

Ashley thanks, that's what I was afraid of/thinking. We've been on Anthem in 2019 and Harmony in 2020 (with Bing Bong) and she still wants to lean that way, and I'm doing everything I can to keep her Loyal. I totally see your point and had hoped for the right situation on this one haha. Thanks for the info and we shall see. Perhaps I have to suck it up that one other sailing and we'll see you back on RC after that!

Thank you in advance for this one, but I've been scouring the cruise compasses and everything posted on YouTube since cruises restarted, but I can't seem to find who the current CD on Freedom is? I know @Matt and some others have sailed Freedom in the last month, can you confirm who the CD is and what we can expect? Normally I'd be 100% go with the flow and wouldn't necessarily mind, but my wife seems to think that the other "C" line has better sailaway parties and pooldeck games, and fun, and themes, and etc!, and is considering a switch that I very much want to avoid. Will the current CD and lineup on Freedom be enough to keep us Loyal? (I also know this is 100% opinion, and perspective, but asking to know the parameters in which I can steer her!)

I got mine roughly a week or so ago, maybe 10 days ago, and we sail on 9/20.

Thank you. I am very appreciative of your researched and we'll thought out responses that are written for us to easily understand. It couldn't have been quick or easy and yet you still do it for us so thank you! I hope you're right as well...let us just get back to what we do!

Let's presume in a perfect world, ok they won, but @JeffB how will appeals and such now potentially impact this? Any thoughts?

On Instagram, EatSleepCruise posted that they sampled them, and said for non-alcholic it was "blueberry NOjitos" and Shirley Gingers, and then for alcoholic it was a retooled rum punch, a strawberry blonde, and a passion spritz.

That kind of feels like the point. It would seem like a good tactic to drag it past the start dates, and then it would all become kind of moot, because you're already sailling. Or would there still be the issue of damages, beyond the start?

What is curious to me (selfishly, admittedly) is there isn't a word about Navigator at all, either sailing or canceled. I'm scheduled to be on Navigator out of Miami September 20th and can't figure out from this announcement what that means...did I miss something?

I'm unfortunately starting to lose my positive outlook that I had regained over the last 3 to 4 weeks, and am starting to really feel the squeeze on our Navigator sailing out of Miami in September. With her moving to LA even earlier, it's a double whammy for us. Florida works much better for us being from Maine, and we have a friend who works on Navigator, so this one would sting!