Posts

84

Joined

Last visited
Profile Information
Gender
Location
Interests

Family cruising, Excursions, Drink Packages, Sports, Camping, Racing, Basketball Officiating
Recent Profile Visitors
The recent visitors block is disabled and is not being shown to other users.
nhilding10's Achievements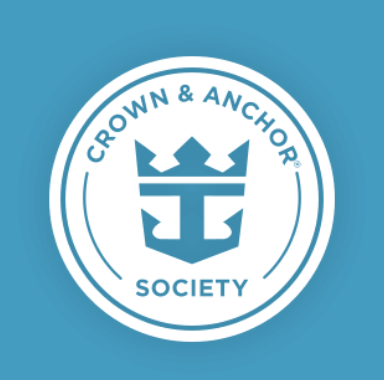 Diamond (5/7)
112
Reputation
I'm not sure where your hotel is so this may be completely irrelevant information and if so I apologize. But for a few comparable items, I just went through the same thing. We're staying at a hotel in Cocoa Beach and needed transportation from MCO to the hotel, then after the cruise from Port Canaveral back to MCO. From hotel to Port on the morning of the cruise we're good. GoPort.com offered us (2 adults / 2 children) from MCO to Port Canaveral at $120. That was MCO to Port only, however, they wouldn't do anything MCO to a hotel. Cortans was $30 per person each way, so $120, same as GoPort. Cocoa Beach Shuttle offered us MCO to our hotel for $85 flat fee, and then from Port to MCO at the end of the cruise for $89. We found Cocoa Beach Shuttle to be the cheapest and easiest. They will send a van right to MCO and we may share a ride we may not, but we know we're going to get there and they offered services well past 5:30 (really late did have an upcharge to be transparent). We tried to find estimates with Uber/Lyft but that can be unreliable given surge/time/etc. but found that they wouldn't necessarily beat $85 in most cases, or so we thought. Hope that helps!

nhilding10 reacted to a post in a topic: Maybe an end in sight?? Cruise lines call for CDC to change covid testing policy

+1 on Cocoa Beach Shuttle. We had looked into this for our recent sailing and both GoPort and CorTrans were going to cost our group of 5 $125. Cocoa Beach Shuttle was only $95. When we put it into Uber for an estimate, everything came up between $90 to $100 (this was going to be a Saturday night, too) so we didn't want to risk a surge pricing on top of that. We found Cocoa Beach Shuttle to be the easiest and cheapest, and didn't have to worry about the driving myself!

Thank you, we appreciate that. Luckily, and what seems very oddly, neither of us have had a single symptom or felt sick AT ALL. So while the test showed we were positive, otherwise we would have been none-the-wiser! Very lucky, no doubt, given some of the stories we've all seen and heard. I'll thank my lucky stars that's how we feel and consider us very blessed to already be looking at a replacement booking!

I wish! We got the dreaded positive cases on Friday (both my son and I) and had to cancel at the last minute before we flew out, so I'm not on this sailing

Ugh so sorry to hear this. It's the worst isn't it!? I'm supposed to be boarding Harmony right now but alas the dreaded positive has kept me and my family at home today instead too! Here's to quick recoveries for everyone and speedy rebookings!

We're on the 1/23 sailing of Harmony scheduled to stop at Labadee; should we actually go there I'll try and recap how it goes. I'm interested to see, as we're scheduled for Falmouth too, what happens with this itinerary.

This is how we do it, too. We take the Monday off, and use the Sunday after disembarkation as a travel/tourist day to see the Port city and surrounding area of wherever we happened to be sailing from. Then we get whatever flight works on Monday and it seems/feels like less hassle. It's obviously an extra hotel night, but the convenience to us is the payback. Plus an extra day of vacation!

nhilding10 reacted to a post in a topic: Frustrated with Sunday-Sunday itineraries and no flights home

nhilding10 reacted to a post in a topic: Harmony of Seas Live Blog- Birthday Cruise- January 2, 2022

So interesting update; our original itinerary as I mentioned was Nassau, Falmouth, Labadee, and PDCC. I have not received any notification from Royal about any changes at all. When I login to my Cruise Planner, I still see those ports listed, and the excursions for sale are based on those. However, because my final payment is due 12/24 I went in yesterday to look and make sure our prepaid gratuities were included, and the itinerary is shown on that page as well. Here's where it gets interesting. On that screen, and that screen only, it now shows our itinerary as two sea days, Basseterre St Kitts, Charlotte Amalie St Thomas, Sea Day, and then PDCC. It's the only place it shows it, and again nothing has been confirmed by Royal, but at least now I THINK I know what we're getting as the change and honestly I like that switch! Both St Kitts and St Thomas are new ports to us, and the additional sea day I know we'll enjoy. So FWIW, if you check your payment page, you may be able to see a change!

Hi everyone! My family is scheduled for the 1/23/22 sailing of Harmony that goes to PDCC, Nassau, Falmouth, and Labadee. I've seen reports from some people with sailings in January and even out beyond that, that have already received notification about itinerary changes for these ports. Just curious roughly how long people were getting their notifications before their sailings? We're 52 days out as of today and we're yet to hear on Labadee and Falmouth and what the replacements are. We've seen other sailings get routed to Cozumel and that area, and we can assume what we might get, but you know what that does. Was just wondering what other people had for experiences on hearing from Royal on changes and when. It's hard to be patient and wait for the change we assume (again, I know) is coming. Thanks everyone!

Fellow Mainer here (though maybe we've already discussed that!? )! We sailed Freedom back on Sept 20th and loved it! Have fun and happy sailing!

I can see both sides of this, and see why you say can't fault the people. My only issue with that, though, is when we sailed out of Miami on 9/20, many people tried to get into earlier lines than they had for check-in. If you want to show up early and wait, so be it, far from me to tell anyone else what to do, but if you have a 3:00 pm check in time, and you stand in the 12:00 line, that's a problem. We had a 12:00 pm check in time, and when we got there around 11:45, the 12:00 line was huge, probably over 125 to 150 people. The 1:00 line had maybe 15 to 20 people, and the 2:00 line had about the same, maybe a few more. There was no line for after that, that I could see. Thankfully for us, right around the time we got there, a Port employee came over and started giving instructions for times/lines/etc. and checking people's time's on their passes or app, and then our line "miraculously" cleared out to about 25 people, and the other 2 lines grew exponentially. I can understand showing up early, getting in your line, and then if the earlier lines clear out, they would take you and check you in. I'm all for it. But those that do show up early just have to respect and understand the process in place and allow it to work. Then it will actually go quicker for all of us, I would think.

We were in the same ballpark on the 9/20 sailing of Freedom for the 4 nighter. I remember hearing somewhere that we were right around 1,100 (but I had the drink package and my memory is the single point of failure in that process! ) and the crew was actually around 1,400 I think.

We were there last week. The straw market is closed officially, but there are a lot of the vendors in the streets surrounding the market area, and they have a lot of the smaller items you might find in the market, and don't worry, if you walk even remotely close to there, they'll find you. They were a little more aggressive in terms of coming up to you or seeking your attention, but every single one of them were still very polite and very respectful the second we said "no, thank you." As you get a block or two "up" away from that area, some more of the regular shops are open, and you can still get all the usual trinkets and souvenirs. Interestingly the one place I couldn't find was the rum cake store, which appeared closed down, and most of the shops had limited to no supply. But if you go a little later in the day, as others have mentioned, enough will be open you can still make a few hours of wandering and shopping, if you really wanted to.

We just got off Freedom this morning and the CD is Tom Hopkins and the Activities Director was Eric but I didn't catch his last name. They did a great job and the other activities staff who helped with the events were all very fun and very good. Tom mostly stuck to the big production events and the theater but keep an eye out for Marvin during the trivia. He was hilarious and made sure everyone was having a good time.

I applaud the effort! My wife and I are both keto and our upcoming sailing on Freedom on 9/20 is the first cruise I told myself "I'll try to stick to it as best I can once onboard" knowing full well I'm (probably) lying to myself. Have you been noticing the selection of seltzers or other alcoholic drinks at all? I'm wondering if it goes beyond the usual one selection of Truly? Not that they would branch out into a huge variety, I get that, but was hoping for maybe the Bud Light versions at least? And I totally will be giving into Sorrento's too, I feel it already!