Posts

63

Joined

Last visited
Profile Information
Gender
Location
Interests

Family cruising, Excursions, Drink Packages, Sports, Camping, Racing, Basketball Officiating
Recent Profile Visitors
The recent visitors block is disabled and is not being shown to other users.
nhilding10's Achievements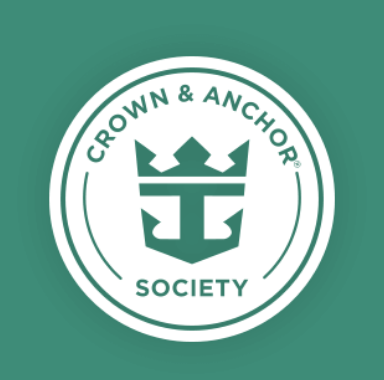 Emerald (4/7)
88
Reputation
nhilding10 reacted to a post in a topic: The Must-Wear-a-Face-Mask Protocol for vaccinated passengers

nhilding10 reacted to a post in a topic: Royal Caribbean will require unvaccinated guests to get Covid covering travel insurance for Florida cruises:

Thank you. I am very appreciative of your researched and we'll thought out responses that are written for us to easily understand. It couldn't have been quick or easy and yet you still do it for us so thank you! I hope you're right as well...let us just get back to what we do!

Let's presume in a perfect world, ok they won, but @JeffB how will appeals and such now potentially impact this? Any thoughts?

On Instagram, EatSleepCruise posted that they sampled them, and said for non-alcholic it was "blueberry NOjitos" and Shirley Gingers, and then for alcoholic it was a retooled rum punch, a strawberry blonde, and a passion spritz.

That kind of feels like the point. It would seem like a good tactic to drag it past the start dates, and then it would all become kind of moot, because you're already sailling. Or would there still be the issue of damages, beyond the start?

What is curious to me (selfishly, admittedly) is there isn't a word about Navigator at all, either sailing or canceled. I'm scheduled to be on Navigator out of Miami September 20th and can't figure out from this announcement what that means...did I miss something?

I'm unfortunately starting to lose my positive outlook that I had regained over the last 3 to 4 weeks, and am starting to really feel the squeeze on our Navigator sailing out of Miami in September. With her moving to LA even earlier, it's a double whammy for us. Florida works much better for us being from Maine, and we have a friend who works on Navigator, so this one would sting!

Specific to this latest update, and the Cruise Director hints, on the test sailings for Allure and Symphony, just now at 10:22 am Marc "Bing Bong" Walker has announced on Facebook that there will be a "Bing Bong update soon".

nhilding10 reacted to a post in a topic: Will there be a Memorial Day sale for Dining/Drinks, excursions, activities, etc this year?

Forgive a dumb question here, but if the law goes into effect July 1st, and their first sailing is June 26th, are they off the hook for this first sailing? I know that doesn't touch any of the issues for the 2nd sailing on, and you're right back at square one, but does this really apply to the 2nd sailing? And then, I agree, probably some negotiating going on behind closed doors, but at least they could get one in, if they had to split hairs?

Are you guys seeing any banners or anything on the website that even reference a sale yet? Mine is not, it makes no mention of a sale or anything yet, perhaps it's just not posted yet? Everything is identical to what it's been the last week, so it makes me wonder if it's just not live yet. Hopefully that's the case!

Yes! My wife made me one just like this but with bright neon. It's always a great conversation piece at the bars and makes for a fun day!

I just went through the renewal process myself. I live in Maine, and mailed my application and everything out on 4/5. I received my new passport back on 5/10 or 5/11, I think it was, so just over a month. I didn't hear from anyone, didn't see anything, but until about 4 days before I received my passport in the mail, the check I sent had finally cleared. So if you factor in a month, you should be relatively good to go, right now. Who knows what summer peak changes?

Really hoping this one will sail! This will be my wife and I's celebration of our 10 year anniversary on 9/10/21. Our honeymoon was a 7 night cruise on Carnival out of LA to Cabo and Puerto Vallarta before we really knew what Royal Caribbean was. So glad we made the switch! Hoping to meet some people that will be on this sailing and looking forward to an amazing time!

Cruising With JT reacted to a post in a topic: Odyssey of the Seas leaving Israel and heading to Florida! It will offload crew to Anthem of the Seas...

We know someone working on the Odyssey and they had posted that they were coming to the US. I wonder if they're making stops along the way?

All good points...but I guess what I'm wondering is could this be interpreted into mandating vaccinations for passengers, and then "full steam ahead" so to speak? I see now the difference where they mentioned public transportation, but if you can be inside at a restaurant, seems you can be inside at a restaurant on a ship, right? But the caveat of public transportation...I get it. Just seems like it's a way to put their (Royal's) foot in the door and say 100% vaccinated passengers only until this is all lifted and away we go... Then it would render everything else, moot, in the short term, right?

https://www.yahoo.com/news/cdc-lifts-indoor-mask-guidance-for-vaccinated-people-you-can-shed-your-mask-184707179.html I just read this article that states today the CDC is saying anyone fully vaccinated can go back to regular activities, no distancing, no mask. I believe I'm reading that correctly. So with this about face today, what are the arguments of yesterday's hearing? Are they now moot in the sense that Royal can say "that's it, vaccines are mandated, let's sail!" ??? I'm very curious to see how this plays out, since it's from the CDC themselves. It obviously leaves Royal in the very disadvantageous position of having to go down the path of mandating vaccines, and I think we can all agree none of us WANT them to have to do that, but ... is this good news or not? Does anything change, or not?