 Posts

27

Joined

Last visited
Recent Profile Visitors
The recent visitors block is disabled and is not being shown to other users.
WackyCactus's Achievements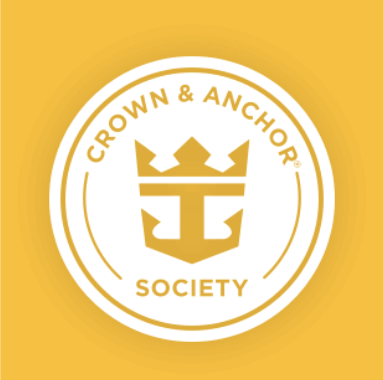 Gold (2/7)
23
Reputation
Ok, so I'm confused. I thought Richard D Fain was CEO? Now I see this person named, Michael Bayley? Did Fain get the axe or something?

When I did L&S they mandated that it be out of the same port. Mind you there was a sailing out of that port at the time.

Oh I forgot to mention this. When we had a Chill Island cabana, you don't get to reserve the actual cabana until you are on the ship. I don't know if this is the case with the Coco Beach Club though. But for us, as soon as we boarded we went to guest services and reserved our cabana location immediately. It was like the first thing we did on the ship. So I would check with RCL if your cabana location is reserved prior to sailing or when you board. Just keep in mind that you are likely not the only ship docking at Coco Cay, so someone from another ship might be thinking the same thing.

My guess is that if one cruise line decides to do it the others will do it. I wouldn't see the industry as a whole having different rules in regards to this virus from ship to ship. For instance, I doubt Carnival wants another scene where people are trapped at sea on a Princess cruise ship dying. But, hey, I could be wrong. How many people do I think will wear a mask? Well, I think every one would wear a mask if it meant they would be disembarked at the next stop and have to find their own way home. And FYI, there aren't enough masks for health care workers as evidenced by my own need to recycle the N95 masks that I use. So my expectations are right on par with reality. I feel your own misguided beliefs that this is not feasible and passive aggressiveness shows exactly where you stand on this.

Wow, thanks so much much for all your input every one.

My take on this is as follows. Being a frontline health care worker, I can definitely say I would have no problem wearing a mask, and would definitely welcome RCL enforcing people to wear masks while scientists try and figure out a vaccine. I'm sure this will get some people charged up, but if a person is not wearing a mask they are just being selfish and unnecessarily putting others at risk. I'm saying this, because of what we know of how the virus easily spreads now, there is no reason for people not to be wearing a mask. I mean, what's the worst that could happen? You die prematurely, right. The virus has been shown to cause other medical problems for people. Amputating limbs, etc. etc.

While I was not at Coco Beach Club, we had a cabana at Chill Island on our second stop and it was amazing. The island works very well and doesn't ever seem crowded. Our first stop we did the water park, and this was just fun beyond fun. I honestly feel that you will be fine. Our cruise was at the end of October, specifically October 31, and it was not crowded at all. The water park had minimal lines. It was all around good times.

With the surf and stream, I didn't try this on my last cruise, are you able to make wifi calls using your cell phone? Has anyone tried using Zoom/Skype/Teams/Facetime/etc. to chat with family/friends on the ship? I would appreciate your information on this. Thanks!

I remember when I got it on my 4 day sailing on Navigator. Two ports at CocoCay, and it was not used at all because of the days at port. Thanks for this!

Hey every one, my partner and I are traveling on Liberty of the Seas in November of this year. I was wondering if anyone has an old schedule of events for The Key benefits. I know I'm explaining this well. I was trying to get an idea of what the special times for the Flowrider, Rock Climbing wall, etc were, and what days they were on. Our cruise is scheduled to go to Cozumel, Grand Cayman, and Falmouth. So we get two days of cruising. Would someone please be able to post your Key special event itinerary if you still have it? Thank you so much!

No. It's good information to have. We are looking at leaving from Italy, but I think it goes to Spain and then on over. That or the Canary Islands.

I am wondering, and this is for those that have been on a transatlantic cruise, what the ride is like during the Oct. - Dec. period? I get there's numerous days at sea, so I'm wondering is the ship rocking and rolling, or is relatively easy sailing? My partner gets seasick easily, and the scopolamine patch has helped with our most recent cruise, but that was in the Bahamas and a lot calmer easy sailing water. Thanks for your insight in advance!

We are considering purchasing the Bamboo Beach Club & Jungle River Tubing excursion. Has anyone done this, and what are your thoughts? I saw that you can rent snorkel gear, but I have my own. Can I bring that on the bus, or is that not a good idea for this one since I don't want to have to carry it on a tube down the river. Thanks for your thoughts and opinions!

I noticed The Key is on sale for $2.00 more at $26.99... Not sure I see this as being 15% off since I last saw it at $24.99. I feel like this is sale you would find at the grocery store. It's discounted, but off a new and improved higher rate.

I noticed the prices went up on their later April early May cruises. Anyone else notice that too?