 Posts

52

Joined

Last visited
Recent Profile Visitors
The recent visitors block is disabled and is not being shown to other users.
WackyCactus's Achievements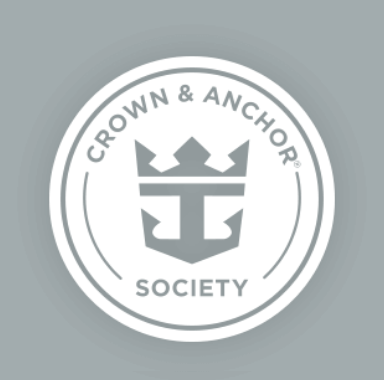 Platinum (3/7)
54
Reputation
Thanks for the heads up. I appreciate your information on this.

Since the Amiga Island excursion is divided up in the morning or afternoon. If I book both the morning and afternoon excursions can I just stay on the island for the day or do I have to return from the morning excursion and catch the afternoon excursion back? Thanks!

Thank you so much for letting me know this. Appreciate everyone's quick response!

This has probably been asked several times. If you upgrade to a suite using Royal Up. Do you get the extra crown and anchor points for booking a suite? I'm a solo traveler and already will get double the points, so would I get triple points? Thanks for your help!

Hello everyone, I need some help here. Last time I was porting out of Orlando, I took a Lyft to my hotel, then a Lyft from the port back to MCO, and felt I needed a loan afterwards to pay for that. Does anyone know of a shuttle service that they would recommend that runs after 530pm to get to my hotel?? I got the one from the port to the airport and I'm good there. I'm just running into some issues on a later in the evening shuttle.

Let me chime in on this. I had the biggest social anxiety fears when I went solo back in January. I was asking everyone on here for advice, and they were quite helpful. As a side note, I also went solo in March. But, to get to your question. I had the best cruises of my life going solo. I answered to NO ONE. If I wanted to do something, I did it when I wanted to. I've always been coupled up on a cruise and beholden to the other persons whims. Let's go do this instead of what I wanted to, etc. I climbed the rock wall, that was a new adventure for me, and I LOVED IT!! I went to the ice skating show on my own, AND LOVED IT!!! I saw Grease in the theater and, ohhh... I LOVED IT!!! I went to every specialty restaurant on the ship on my own. I LOVED IT!! I think the only one I didn't enjoy was Izumi, that's because they sat me in the back corner by the kitchen and it was noisy, and HOT as a mug! I did excursions on my own. I was a CocoCay on my own, and I enjoy water slides, and I did all those with me, myself, and I. I LOVED IT!!!! There was an excursion on speed boats in Cozumel. I got to drive the boat, with no one else in there. JUST ME!!! It was by far the best excursion I have been on. If I had known how much fun I have doing things with just me, I would have done this a long time ago. Like I said, I have a fair bought of social anxiety. Solo cruising kicked that to the curb. It makes you meet and chat with people. Anyone and everyone. I would also recommend joining the Facebook related to your ship and cruising date. This is a MUST do. I met several people that way You'll have a blast, just have the expectation that you WILL be comfortable with yourself, and that you are an amazing person and kick ass!! You'll have a blast!!!! As a side note. I forgot to put this in here... Get a balcony room. I loved hanging out on the balcony.

I tried to find out what happens to a person, a guest, if you get COVID while on the ship? Do you have to quarantine somewhere, or are you allowed to leave, and go back home? Do you finish the cruise, but have to stay in your room? The issue I have is this, I need to get back home for a new job if this were to happen... Just trying to figure out what's best practice for me in regards to a, quickly, upcoming cruise. Thanks!!

I feel I need to come bunk with some of you all

Congratulations! Is this $200.00 per person?

Entitlement aside. I'm not burdened, and don't feel it a burden to protect not only myself, but those around me. Those being other passengers, and definitely the crew at large. So, maybe take a step back and understand that this isn't just about you and your desires, this is about every one as a whole. Your decision not to go on the cruise is yours. I don't feel that anyone is going to be burdened by your choice not to go. On the flip side of that, I'm definitely going on my two cruises coming up, mask and all. I'm going to enjoy them, and have great food, drinks, and conversations. I'm going to go down water slides, swim in pools, and relax. I'm going to go on amazing excursions. Then I'm going to go to the future cruise place and setup my third cruise to Alaska. If I'm required to wear a mask then, I'll still be elated to go, and I won't feel burdened. I'm glad to hear that you are vaccinated. Maybe just give this cruise a try and see how it goes. If you don't like it, you don't have to go again, but go with an open mind as to what it can be, not what your perception of it is based off a mask.

I was wondering if anyone might have a picture of the extra hours for the events like the flowrider, and the rock climbing wall that individuals get for purchasing The Key? This would be on Adventure of the Seas 5 night sail from Galveston please. This is a tall ask, I realize that But, thank you!

Well, it's good of you to be an upstanding person. I do hope you make the second cruise!!!

I read the RCL instructions, and I thought you had to get your test within 2 days of sailing? Maybe try then? Or are you ensuring that you can get a refund within the 14 day period?

Great, thank you so much!!

Does anyone know if I'm able to change out the cables in the back to put an HDMI plug in there for my laptop? Or should I say, am I able to reach back there and do that? Thanks!