 Posts

46

Joined

Last visited
Recent Profile Visitors
The recent visitors block is disabled and is not being shown to other users.
WackyCactus's Achievements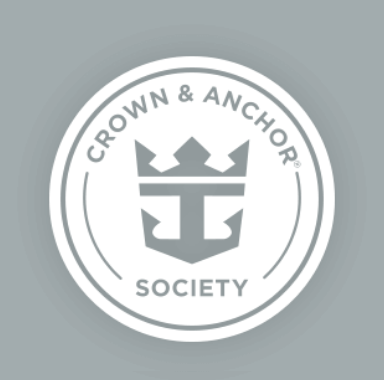 Platinum (3/7)
42
Reputation
I tried to find out what happens to a person, a guest, if you get COVID while on the ship? Do you have to quarantine somewhere, or are you allowed to leave, and go back home? Do you finish the cruise, but have to stay in your room? The issue I have is this, I need to get back home for a new job if this were to happen... Just trying to figure out what's best practice for me in regards to a, quickly, upcoming cruise. Thanks!!

I feel I need to come bunk with some of you all

Congratulations! Is this $200.00 per person?

Entitlement aside. I'm not burdened, and don't feel it a burden to protect not only myself, but those around me. Those being other passengers, and definitely the crew at large. So, maybe take a step back and understand that this isn't just about you and your desires, this is about every one as a whole. Your decision not to go on the cruise is yours. I don't feel that anyone is going to be burdened by your choice not to go. On the flip side of that, I'm definitely going on my two cruises coming up, mask and all. I'm going to enjoy them, and have great food, drinks, and conversations. I'm going to go down water slides, swim in pools, and relax. I'm going to go on amazing excursions. Then I'm going to go to the future cruise place and setup my third cruise to Alaska. If I'm required to wear a mask then, I'll still be elated to go, and I won't feel burdened. I'm glad to hear that you are vaccinated. Maybe just give this cruise a try and see how it goes. If you don't like it, you don't have to go again, but go with an open mind as to what it can be, not what your perception of it is based off a mask.

I was wondering if anyone might have a picture of the extra hours for the events like the flowrider, and the rock climbing wall that individuals get for purchasing The Key? This would be on Adventure of the Seas 5 night sail from Galveston please. This is a tall ask, I realize that But, thank you!

Well, it's good of you to be an upstanding person. I do hope you make the second cruise!!!

I read the RCL instructions, and I thought you had to get your test within 2 days of sailing? Maybe try then? Or are you ensuring that you can get a refund within the 14 day period?

Great, thank you so much!!

Does anyone know if I'm able to change out the cables in the back to put an HDMI plug in there for my laptop? Or should I say, am I able to reach back there and do that? Thanks!

Last question for now. In Cozumel, I've always wanted to do the XPLOR: High Adventure Theme Park With Lunch. I've booked this for now. I'm wondering how much fun this might be as a solo cruiser. It looks amazingly fun. Just getting some thoughts about it. Thanks!!

Hello, I'm thinking of doing the Chacchoben Mayan Ruins & Bacalar Lagoon Beach excursion. I was wondering if anyone has been on this recently? If so, do you get to climb up the pyramid? Also, how's the beach? Are there any lounge chairs? Is it good for snorkeling? Thanks so much for your information!

Thank you, everyone, for your spectacular insights into your solo cruising.

I'm definitely considering a solo cruise to Cozumel soon. I'm wondering if anyone has personal insight into what this might be like. You know, dining experience, shows, rock climbing, flowrider? If you've done a solo cruise, I'd definitely like to hear your story and thoughts. I read Matt's article about solo cruising, but would definitely like to hear of people's personal experiences. Thanks so much!!

Having only been to Pearl Island, I can only say that I really enjoyed it there. I did the snorkel package. As mentioned a couple of guides take you out, and there's a good reef system out there, however, it is bleached. What was really neat is they brought up a small starfish, and let us hold it briefly, amongst other sea life that lives on the floor of the ocean. The lighthouse is small, it takes maybe 2 flights of stairs to get to the top. But it's an experience nonetheless. The beach area as mentioned by Va4fam has several paddleboards, kayaks, and other water things. The island is small, but everyone seemed to be spread out and it never seemed crowded at all. I never booked a cabana there, I didn't find any need to after my excursion there. We spent most of our time in the water anyways.

Being that sunscreen breaches the blood barrier on you, I would recommend always using a natural sunscreen since it is better for you.