 Posts

29

Joined

Last visited
Recent Profile Visitors
The recent visitors block is disabled and is not being shown to other users.
S. Noble's Achievements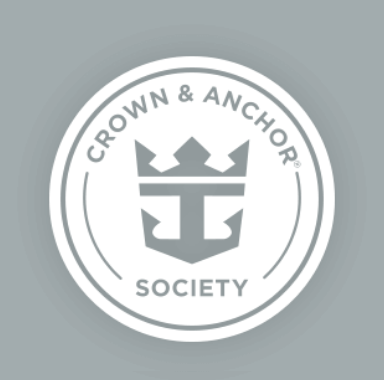 Platinum (3/7)
18
Reputation
S. Noble reacted to a post in a topic: xSAILEDx Oasis of the Seas - February 13, 2022 (Not the STEELERS CRUISE)

@travellingtannis Yes, I booked some things in CoCoCay! I noticed that oddly, Nassau excursions still appear on our CoCoCay day. (Blue Lagoon, Pearl Island, etc.) I guess they will drop eventually. I have never had good luck communicating with Royal via email, unfortunately. Very interested to know if you end up having any luck with the port fees. Will keep an eye on this thread. Just scheduled our Covid tests. Fingers crossed! I'm so excited.

I figured. Bummer. Thanks @SpeedNoodles

Hi everyone. I purchased Royal's post-cruise transfer to Miami airport, for my group of 5 sailing on Oasis next month. When I first called to purchase the transfer, the agent told me that I would receive instructions on the transfer in my stateroom the night before we disembark. He also said that our transfer time would be based off our MIA flight departure time. Some weeks later, my flight time changed. (JetBlue bumped the flight to 1 hr earlier.) So I called Royal to provide the new flight details. (This change, btw, took almost 30 minutes of waiting on the phone with the agent, evidently not a quick change to make.) Anyway, I wanted to double check that we will get instructions on where/when we need to go, and I asked this agent if instructions will be left in the room. Contrary to what the first agent said, this second agent said no; that the instructions will be in the last page of my eDocs. eDocs just came out and there are no instructions there. There is like a voucher thingy indicating we've purchased a transfer, but no instructions. I'm sailing with a small group of first time cruisers and I'm The One That's Supposed To Know Stuff, so just trying to stay on the ball here. 1. When and where will we get instructions on where to go on disembarkation morning, as well as departure time? 2. Relatedly, do you still have a choice of Regular or Self-Assist departure when you have purchased a transfer? (Are transfers always Self-Assist or vice versa?) 3. With a 12:20pm flight out of MIA, does anyone with experience know when we might expect our transfer?

I searched the forums but didn't easily find the answer. Is room service (breakfast) typically available on debarkation day?

Good luck! I am also in the Northeast (MA) and would def be trying to get out before the storm as well if I was cruising next week

I would second that. Magen's Bay is beautiful and very easy to get to by taxi. There is a bar & grill there too, you can eat and drink and rent some equipment.

It is truly a shame that we don't have a live blog going for the cruise that goes to Labadee this week. I'll be checking their FB group though. I'm on the edge of my seat to know how it goes for our intrepid fellow cruisers! Edit: Just noticed that @nhilding10is on the sailing so I'm sure we'll get some news!

Also, while I'm still standing on my soapbox of petty complaints. They notified us Friday about the change. The cruise planner in in some weird limbo state of half-updated. When you log in, it does show we are going to CoCoCay, but when you filter shore excursions to show only CoCoCay excursions, it's still Nassau excursions that show up. It's been this way since Saturday at least. I understand they need a few days for the updates to populate when itineraries change, but this half-updated state is super weird.

I also read somewhere online that Puerto Plata pier construction finished or is finishing ahead of schedule. Not sure if true. It would be nice to get the DR back on our itinerary, but I sort of figure that many itineraries have shifted, and in the grand Tetris game of port scheduling, maybe they can't send us back there. Also, has Royal ever added back a stop after removing it? I wonder. I wonder if it would cause grumbling among guests, or sort of a 'whiplash' sentiment. "First they said we're not going! Now we are! *grumble grumble*" I would be happy if they added it back though! re: PR port fees. I have no idea how much they are, and a Google search didn't return anything particularly conclusive. Someone on this message board said they are like ~$20 (or less) and maybe that is why we are not getting them back. Perhaps a call to guest services might get us a credit for one cocktail, which we can sip wistfully while we sail past PR...

I feel that it just me talking to myself on this thread at this point, lol. But I did want to post back that we finally (yesterday) got the email from Royal with the updated itinerary. Surprisingly, it looks like Labadee is a go. Glad to see it! Not surprisingly, San Juan was cut. Nassau (which originally replaced Puerto Plata) has now been replaced with CoCo Cay, making this cruise one of the few (?) that visits both Labadee and CoCo Cay. Cool! IMO the only real bummer here is that they removed a stop without replacing it. I booked a 4-stop cruise because I really wanted 4 stops. It's not enough to make me cancel, but it's a let down. C'est la vie, cruising in Omicron times.

@Kathleen Thanks for sharing about your conversation with your genie. I am glad to know that Atlantis brings a lot of their own staff; this is a key thing I was wondering about. Hopefully that will mean minimal impact to RCCL crew.

Friendly suggestion to append "(Not for travel)" or "Not accepted for cruising") or similar to the title of this thread. (Lots of folks may come here looking for info on testing requirements and might mistakenly think this means these free tests are accepted by Royal, or that Royal is giving out free tests, etc.)

Even thought it's in my itinerary next month, I've mentally prepared myself to expect that we won't go to Labadee. Now I'm starting to get a little ... tiny bit... excited?

There is a private Facebook group for this sailing. I joined the group a few days ago to see what people say about how the cruise goes, whether they miss any port calls or not, etc. Some photos posted there today look like the same crowd, same day. I also had hoped that this was a pre-Covid photo but it looks like it's the current sailing. I would say it's likely since the NYT article indicates they are sailing with 4,700 guests. Increased guest numbers over holiday sailings led to cancellations of subsequent cruises, it seems. I am sailing on Oasis in a few weeks and I really hope we won't be affected by the case-count aftermath of this. If it is true that Atlantis' policy was nonrefundable cancellation: shame on Atlantis. Tone deaf policy in this era.