 Posts

72

Joined

Last visited
Profile Information
Gender
Location
Interests

Shows/musicals, volleyball, music (with great melodies, like the Beatles, but lots of other artists as well!), jazz with awesome horn sections (like the Fat City Horns in LV), hydrogeology.
Recent Profile Visitors
The recent visitors block is disabled and is not being shown to other users.
Iluv4n6's Achievements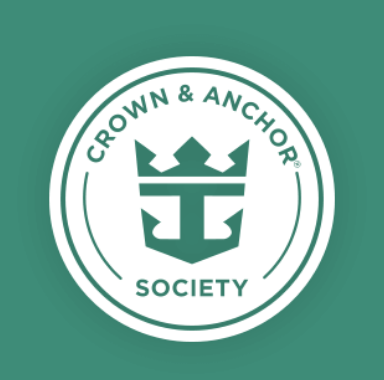 Emerald (4/7)
42
Reputation
Wow! great to see the kudos pouring in for @Sharla! She gets our vote as well. Just riding out this season's Artic blast here in the upper Midwest...nothing like taking the dog out in 30 below wind chills to motivate me into checking back in on cruise news and itineraries!

Thanks, Twangster! I got through on the Captain's Club phone line this afternoon (844-418-6824), and Mr. Josh Gray with Celebrity (who said I should use his name on these boards) indicated the loyalty level match between CAS and Captains Club is not a one-time event. So if we cruise on Celebrity while Emerald in CAS, we will translate to Select Level on Celebrity on that cruise. But (in our case) after we do another cruise on Royal and are Diamond and then go back to Celebrity, we will translate to Elite Level for the next Celebrity cruise. My concern was possibly having to build up from the bottom rung of Select Level and could only do so when cruising on Celebrity, because no future higher loyalty level on CAS would ever translate again to Captain's Club. Perhaps this clarification will help others interpret information they find on the reciprocity between CAS and Captains Club. Of course, nothing is static in the cruise industry, so this would be worth confirming as future sail dates approach.

Thanks, JL. I am not positive if I can control of when the level match occurs. I would like to delay the level match until after I am Diamond on Royal if I can. I am concerned that if I sail my first time on Celebrity while I am at Emerald-Almost-Diamond on Royal this fall, I will map over to Captain's Club at Select Level by default because they will simply transfer my C&A info at that time whether I request it or not. I fully understand that mapping between systems is a one-time deal. But I don't know if I could take one Celebrity cruise this fall and delay loyalty level matching until a second future Celebrity cruise by which time I would be Diamond in Royal's system. If I can't delay the level match, that may affect my decision on the fall Celebrity cruise. Wouldn't be happy dropping from almost Diamond on RC to Select on Celebrity and never realistically being able to climb back up the Celebrity loyalty ladder to ever enjoy their Elite level. It would be like falling 50 rungs on an adjacent ladder if you can't climb up just one more rung on your current ladder first. Was on hold with the Captain's Club number for while to ask about whether I have any control over when I level match from Royal, but hold times are lengthy these days...

We are currently booked on a Celebrity cruise for fall 2020 and will be Emerald in C&A by that time, which would translate to the Select Level in the Captain's Club. We will be Diamond after another RC sailing in early 2021 which would translate to Elite Level in the Captain's Club with its significantly enhanced perks compared to Select Level. Could we avoid mapping over into Celebrity's system at the Select level if we do not join the Captain's Club before or during our currently booked fall 2020 Celebrity cruise, and instead join the Captains Club at a later date and after we are Diamond in C&A? I see no benefit mapping our Emerald/almost-Diamond status over to Celebrity this fall if I have an option not to. I'd rather go with no added perks in Celebrity's system for one cruise than miss out on potentially multiple cruises at the Elite level. Any experience with this? Thanks!

Hi Fellow Cruisers -- We will fly into Baltimore the day before cruising on Grandeur in May and wanted check with you all on any hotel recommendations. Probably any place in the Camden Yards area would work well. Looks like we will be catching Grandeur during her last full year sailing out of Baltimore and before she is replaced by Empress in spring 2021. Thanks for any suggestions!

Thanks! Makes sense from what I can see on the website.

AshleyDillo -- Appreciate you filling in some blanks for me on group meet-ups on the islands! Madero Beach Club and Bonaire Blond Brewery are definitely on the list. Glad to be trying some craft brews after the tastings on Curacao!

Freedom 12/29/19 Group Cruise! Symphony 2/8/20 Grandeur 5/1/20 Rhapsody 1/23/21 Harmony 11/21/21 Group Cruise!

Hi -- Wife and I are excited to visit the ABC islands next week as part of the Freedom group cruise. Based on the helpful info on these boards, we're planning: Curacao - RC Fascinating Curacao excursion - hope we can get up on 1/1 for the 11:15 AM curacao tasting tour, LOL. Hit Mambo beach area and group event. Aruba - Head up to the Eagle beach area--no formal excursion. Group event in the evening. Bonaire - RC Mangrove and Beach excursion - looking forward to seeing lots of exotic (for us) sea birds and especially flamingos. Besides the ABCs: St Martin - Taxi up to the French side and probably hang out at Grand Case beach. Will also want to see how Orient Beach area might be recovering some. We've visited this great island a couple times previously and will see about heading up to the French side along the east shore instead of the longer loop through Maho Beach/airport area. Also looking forward to meeting other bloggers!

Thanks Twangster! Did not see this in the fine print. But we also have a JS booked in late spring so we will have the points covered to translate to Celebrity's loyalty program for fall 2020. Was thinking of potentially rejiggering our late spring cruise if we were successful with a RoyalUp on an earlier cruise and got double points sooner. Based on various feedback on the program, it seems that weak bids, like ours, have a low probability of being successful. Interesting that my TA didn't indicate this limitation to RoyalUp...I had mentioned RU as a means of doubling up on points with an upgrade...or I just missed the info.

I would figure Lyft also works in San Juan airport now, but would be curious if ridesharing is currently limited to just Uber. Prefer Lyft since it was the one I started using...

And book early! I was a little slow on the trigger for booking one of the recommended hotels for our Symphony cruise in Feb--but we did squeeze into the Hilton Downtown booking in early Dec. Options already seemed to be getting thin 2 mos out or prices really moving up for remaining rooms.

We have a couple bids placed for two upcoming cruises to upgrade from balcony to JS, in part to move up the RC loyalty ladder before a Celebrity cruise in fall 2020. We didn't bid much above the "weak" bid range on the Royal-Up-O-Meter, so I would be surprised if either bid is successful. Though we would be in a different location, I would figure any JS location wouldn't be too bad...

Lots of great ideas in this thread! Here's a suggestion for something small that really enhanced our stateroom: magnetic hooks. https://www.amazon.com/gp/product/B015VRQ3VQ/ref=ppx_yo_dt_b_asin_title_o03_s00?ie=UTF8&psc=1 It didn't dawn on me until reading these boards that the stateroom walls and ceiling are made of steel. So you can place magnetic hooks just about anywhere. They work great for hanging sunglasses, hats, lanyards, etc, or for making a hanging divider out of sheets to create sections in the room for a bit more privacy. Enjoy Harmony--it's an awesome ship!

I would not expect any drink packages to be cheaper onboard on a per day basis compared to buying pre-cruise, but I was wondering if any bars began offering a "drink card" a few days into the cruise. On some cruises I've seen them sell a drink card a few days into the cruise--with signage at the bar advertising when they do this--say, for ~$75 for 10 bar drinks. Anyone in your group can use it, which is also nice plus. Guessing you did not see this on your Harmony cruise, but thought I would double-check. And thanks, @cruiser4406 for the updates on your recent Harmony cruise about the adult pool and using Whatsapp with Vroom!