 Posts

116

Joined

Last visited
Profile Information
Gender
Location
Interests

Shows/musicals, volleyball, music (with great melodies, like the Beatles, but lots of other artists as well!), jazz with awesome horn sections (like the Fat City Horns in LV), hydrogeology.
Recent Profile Visitors
The recent visitors block is disabled and is not being shown to other users.
Iluv4n6's Achievements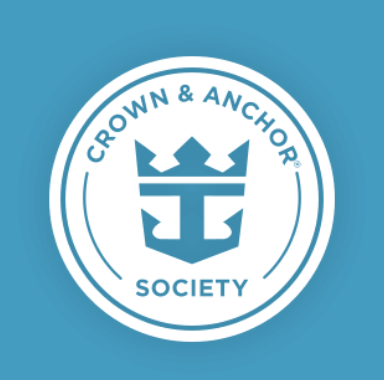 Diamond (5/7)
89
Reputation
Decisions, decisions! Our next cruise (wife and me) will be on Allure, in part because it was a good deal for Oasis class. We also love two of the venues on this ship that we want to enjoy again before they are amplified away some day: the Champagne Bar and Sabor. Aruba is also a big plus on your itinerary. I would second @AshleyDillo if only because the funds you save on the cheaper cruise can go toward the next one.

All ships in Oasis class have so much to offer -- the neighborhoods (especially Central Park), the Aqua show, and Jazz on 4 (cool jazz club in the Deck 4 Entertainment Place) are at the tops for my wife and I. And if you happen to have a drink package, or even if you don't and you want a nice place for an after dinner drink, you have to stop by the Champagne Bar in the Royal Promenade. Allure is the only Oasis class ship still to have this classic establishment. Great drink menu and wonderful bartenders!

Hi @CravingaCruise Thanks for starting a roll call for this cruise. And nice score on the aqua theater suite! My wife and I were also intrigued by the pricing we noticed a couple months ago for this cruise and decided to switch from a more expense Bermuda cruise out of Baltimore over the same time frame to Allure. Kind of wish it were a 7 nighter instead of 6, but we love Allure...not just because it still has a Champagne Bar and a Sabors, but those are major pluses in our book.

dr martini reacted to a post in a topic: xSAILEDx Oasis of the Seas - Feb 6, 2022 (Perfect Day & W. Caribbean)

WAAAYTOOO reacted to a post in a topic: xSAILEDx Oasis of the Seas - Feb 6, 2022 (Perfect Day & W. Caribbean)

Thanks, @AshleyDillo! Will have to remember to do that, so I don't accidently order an expensive beer or bottle of water...

This is a major plus for my wife and I who will be sailing as Diamonds for our first time on Sunday! We prefer the "smart" drink menu anyway, including some frozen multi-colored ones we can enjoy by the pool...

Successfully completed the Covid testing gauntlet this morning for our group. Maybe not as momentous as the feeling of your first beverage after completion of the old-fashioned muster drill--when you can finally kick back and say, yes, my vacation has really started--but it still feels great to be passed this potential vacation roadblock. And we can expect a sunny sail-away in just over 48 hours from now!! The family will be blown away by Oasis!

Iluv4n6 reacted to a post in a topic: xSAILEDx Oasis of the Seas - Feb 6, 2022 (Perfect Day & W. Caribbean)

Just wanted to get bloggers' suggestions for any entertaining cruise-themed reads they may have enjoyed onboard or while waiting (anxiously) to get back onboard again! I haven't perused much in the way of cruise-related books thus far, but thought it would be fun to load the kindle with a couple before our next trip. I hope this doesn't mean I have to provide a book report after our trip...

Our group of three family interior cabins (2 rooms with an interconnecting door) were initially moved to ocean view balconies that were spread apart on different decks. Not workable for our daughter's family of 4. Our travel agent noticed this issue right away and got on the phone with Royal and (thankfully) was able to change the reservations so we are all on the same deck and side of the ship, and our daughter's family has next-door balcony cabins. (They can have the room steward open the balcony divider so their cabins end up being connected.) No OBC, but we'll take the nice room upgrade. This was a little nerve-racking to say the least when I saw the change in cabin reservations. But shout out to Sharla at MEI for being able to fix this room snafu for us. So glad we are using an experienced travel agent! Now we just need to stay safe for another few days and all test negative Friday morning...that's up there on the nerve-racking scale, too!

Thanks @Jax! Just was checking out a couple recent cruise compasses for Oasis that confirmed the same thing: Formal Nights on Days 3 & 6 for our itinerary. Looks like we'll have to adjust from our habitual Days 2 & 5 for formal nights... And book Izumi Hibachi for Days 4 or 5.

Makes total sense. But this is the first 7-nighter we've ever been on that doesn't have a sea day on Day 2 so I'm not sure what to expect. May need to dive into some recent cruise compass archives...

We have a W. Caribbean family cruise coming up on Oasis on Feb 6 (test kits have arrived and keeping fingers crossed!). Because Cocoa Cay is on Day 2, would this possibly bump the first formal night in the main dining room to Day 3? So maybe formal nights move to Days 3 and 6 (or 5) instead of the usual Days 2 and 5 on a 7-night sailing. Curious about this because we want to pre-book Izumi Hibachi for our family on a "regular" night...our family wouldn't want to miss the formal night menu in the main dinning room. Thanks!

We have really enjoyed Megan's Bay Beach on the north side of the island (opposite of where the cruise ship docks on the south side). It is easy to get a taxi (or open air buss) to the beach from the port. The ride offers some great views. Megan's Bay is not a resort, but it is an awesome beach and has a nice beach bar with lunch items.

Iluv4n6 reacted to a post in a topic: xSAILEDx Oasis of the Seas - Feb 6, 2022 (Perfect Day & W. Caribbean)

Our family will work our own magic on this cruise! Just booked Nochi Cocom for Cozumel day. Heard good things about that resort and excited to try out a day pass there.

Hi @Kvb! Our family is going on the Feb 6 Oasis W Caribbean cruise...fingers crossed. We also hope production shows will be back up and running by then. One of the first things we'll do when we hop on board is open up the app and reserve some shows. Fun to do when quaffing your first vacation beverage.

Thanks all for your feedback! We may consider Ft Myers to fly in/out of on a future cruise vacation with embarkation in S FL, and when the available flights give us more cushion on the front and back end to not be scrambling to make any connections. I also can appreciate the potential problem of having the *budget* airline cancel the only flight they have for the week, besides my main concern of simply being able to transport the family with a decent cushion. But if I see a good rental car option/price from Fort Myers, I may still be tempted to roll the dice.