 Posts

122

Joined

Last visited
Profile Information
Gender
Location
Interests

Shows/musicals, volleyball, music (with great melodies, like the Beatles, but lots of other artists as well!), jazz with awesome horn sections (like the Fat City Horns in LV), hydrogeology.
Recent Profile Visitors
The recent visitors block is disabled and is not being shown to other users.
Iluv4n6's Achievements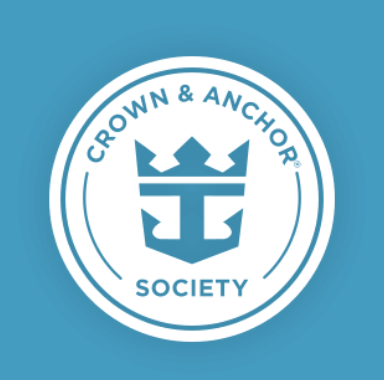 Diamond (5/7)
95
Reputation
Thanks @berkeleykel, @Summer Bee Sweet, and @ChessE4! Always great to hear from folks who have experienced what these ships have to offer. It sounds like the entertainment is similar for both Grandeur and Serenade. If we go on one of the ships out of Tampa, we'll choose the cruise Tampa, based on schedule/cost/itinerary--nothing new there!

Yes – plan to check out cruise compasses when we are back home and I have a better Internet connection soon. Appreciate the reminder!

We are considering booking Serenade or Grandeur out of Tampa to check out a smaller ship and to fit a cheaper cruise into our vacation calendar. This would be our first cruise on a ship below Voyager class (i.e., one without a Royal Promenade) in a long time. The current fleet guide notes that Grandeur features Broadway style shows. The description for Radiance Class/Serenade does not indicate anything for shows, even though the ship would have a theater like they all do. We are familiar with the range of entertainment on Oasis, Freedom, and Voyager classes. And we may stick with the larger ships because of how much we enjoy all the fun things they have to offer including great entertainment/shows especially on Oasis class. We really like the shows and musicians on the ships. But we would like to hear from recent cruisers on Radiance and Vision classes (Serenade and Grabdeur in particular) to compare the range of entertainment options these ships offer. Might tip the scales one way or the other for which cruise we select. Thanks! Iluv4n6

Good to know I'm not out on my own limb with this issue! Will keep checking back here to find out who the lucky person is who is able to log back on first.

CravingaCruise reacted to a post in a topic: Allure of the Seas - Sep 25, 2022 - Oct 1, 2022 (6 Night Western Caribbean Cruise)

PNWlalla reacted to a post in a topic: Allure of the Seas - Sep 25, 2022 - Oct 1, 2022 (6 Night Western Caribbean Cruise)

WAAAYTOOO reacted to a post in a topic: Allure of the Seas - Sep 25, 2022 - Oct 1, 2022 (6 Night Western Caribbean Cruise)

On our last visit we took an excursion to the Carambola Beach Club (the tour to Nevis we wanted to go on was cancelled, so this was our back-up). Very nice beach with good beverage service and food options. On our first visit to St Kitts we took a taxi to the Ship Wreck beach bar, which is a fairly short distance down the same beach as the Carambola Beach club. This is a fun, kitchy ramshackle bar with great food right on the beach. Lots of monkeys around for photo opps.

Hi All -- @PNWlalla and @Sunny SoFla great to hear this will be your first cruise. You found the best message boards for all things Royal Caribbean. My wife an I love Allure! @Chuck C you picked a great ship and cruise to celebrate your 30th. Just wondering if anyone has booked any excursions yet or have any plans to do so. It turns out that this itinerary gives my wife and I a chance to revisit some ports we visited on a recent cruise with extended family. We did a fun sloth and dolphin tour when we were in Roatan and a lagoon excursion in Costa Maya. Those were both wonderful excursions, but we'll change things up and try something different on this cruise.

Iluv4n6 reacted to a post in a topic: Allure of the Seas - Sep 25, 2022 - Oct 1, 2022 (6 Night Western Caribbean Cruise)

Iluv4n6 reacted to a post in a topic: Allure of the Seas - Sep 25, 2022 - Oct 1, 2022 (6 Night Western Caribbean Cruise)

Decisions, decisions! Our next cruise (wife and me) will be on Allure, in part because it was a good deal for Oasis class. We also love two of the venues on this ship that we want to enjoy again before they are amplified away some day: the Champagne Bar and Sabor. Aruba is also a big plus on your itinerary. I would second @AshleyDillo if only because the funds you save on the cheaper cruise can go toward the next one.

CravingaCruise reacted to a post in a topic: Allure of the Seas - Sep 25, 2022 - Oct 1, 2022 (6 Night Western Caribbean Cruise)

All ships in Oasis class have so much to offer -- the neighborhoods (especially Central Park), the Aqua show, and Jazz on 4 (cool jazz club in the Deck 4 Entertainment Place) are at the tops for my wife and I. And if you happen to have a drink package, or even if you don't and you want a nice place for an after dinner drink, you have to stop by the Champagne Bar in the Royal Promenade. Allure is the only Oasis class ship still to have this classic establishment. Great drink menu and wonderful bartenders!

Hi @CravingaCruise Thanks for starting a roll call for this cruise. And nice score on the aqua theater suite! My wife and I were also intrigued by the pricing we noticed a couple months ago for this cruise and decided to switch from a more expense Bermuda cruise out of Baltimore over the same time frame to Allure. Kind of wish it were a 7 nighter instead of 6, but we love Allure...not just because it still has a Champagne Bar and a Sabors, but those are major pluses in our book.

Thanks, @AshleyDillo! Will have to remember to do that, so I don't accidently order an expensive beer or bottle of water...

This is a major plus for my wife and I who will be sailing as Diamonds for our first time on Sunday! We prefer the "smart" drink menu anyway, including some frozen multi-colored ones we can enjoy by the pool...

Successfully completed the Covid testing gauntlet this morning for our group. Maybe not as momentous as the feeling of your first beverage after completion of the old-fashioned muster drill--when you can finally kick back and say, yes, my vacation has really started--but it still feels great to be passed this potential vacation roadblock. And we can expect a sunny sail-away in just over 48 hours from now!! The family will be blown away by Oasis!

Iluv4n6 reacted to a post in a topic: xSAILEDx Oasis of the Seas - Feb 6, 2022 (Perfect Day & W. Caribbean)

Just wanted to get bloggers' suggestions for any entertaining cruise-themed reads they may have enjoyed onboard or while waiting (anxiously) to get back onboard again! I haven't perused much in the way of cruise-related books thus far, but thought it would be fun to load the kindle with a couple before our next trip. I hope this doesn't mean I have to provide a book report after our trip...

Our group of three family interior cabins (2 rooms with an interconnecting door) were initially moved to ocean view balconies that were spread apart on different decks. Not workable for our daughter's family of 4. Our travel agent noticed this issue right away and got on the phone with Royal and (thankfully) was able to change the reservations so we are all on the same deck and side of the ship, and our daughter's family has next-door balcony cabins. (They can have the room steward open the balcony divider so their cabins end up being connected.) No OBC, but we'll take the nice room upgrade. This was a little nerve-racking to say the least when I saw the change in cabin reservations. But shout out to Sharla at MEI for being able to fix this room snafu for us. So glad we are using an experienced travel agent! Now we just need to stay safe for another few days and all test negative Friday morning...that's up there on the nerve-racking scale, too!