Profile Information
Gender
Location

Hinunangan, Southern Leyte, Philippines

Interests

Stage photography, classic rock music, firearms, humor, computer forensics.
4ensic's Achievements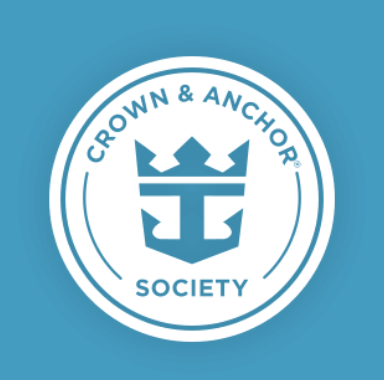 Diamond (5/7)
215
Reputation
First cruise as D+. Do we get a sceptre or ermine robe or something? Oh, an extra drink daily and a free bag of laundry? That's a lot more useful. Hope to get a different camera by then. The EOS-R is faintly calling, but using a lens adaptor for all my current stock is a bit of a sticking point.

4ensic reacted to a post in a topic: Carnival Cruise Lines taking 2 more ships from sister company Costa Cruise

4ensic reacted to a post in a topic: Carnival Cruise Lines taking 2 more ships from sister company Costa Cruise

4ensic reacted to a post in a topic: Carnival Cruise Lines taking 2 more ships from sister company Costa Cruise

4ensic reacted to a post in a topic: Maybe an end in sight?? Cruise lines call for CDC to change covid testing policy

Never been to South America, so friends and I are going to try the Infinity on November 28, from Ft. Lauderdale to Rio. The itinerary is different from most RCCL cruises, I've only been to one stop before (Barbados) and look forward to seeing it again. I'm somewhat new to Celebrity but the entertainment looks good - a Motown and a Broadway jukebox/production show, plus "Star Factory" which appears to be a wide selection of pop tunes. This is a change from the usual Broadway shows on Royal or the musicals written specially for Princess. It'll be different going back to a smaller ship after being on huge ones the last few years.

...That's Hedley. From Wonder of the Seas - Malaga.

WAAAYTOOO reacted to a post in a topic: xSAILEDx Wonder of the Seas - April 20, 2022 (FLL - BCN Transatlantic)

25 days until a B2B on the Wonder. Haven't started to pack yet, but laid out some things so I won't forget them. Looking forward to all those sea days on the T/A leg of the cruise and having mask optional onboard. Had a solo 10 day Mexican Riveria cruise last month and befriended a couple headliner performers with production photos, hope the cast on Wonder will enjoy their images. Working while cruising is the best, but cruising with friends this time is a big plus.

April 15, 2022 on the Wonder - only 5 days. But then....stay in the cabin for the T/A to Barcelona.

US Passport arrived in 25 days from mailing to receipt (Expedited service, but not expedited mailing), including a holiday. Kind of impressive considering the mammoth backlogs a couple months ago.

I'll be the one who has a camera with a white lens.

I'm a big fan of Solomon Jaye. As a beginning stage photographer, Solomon was the first performer to publish my photos of his act (singer, dancer, guitar player) and gave me a start.

Thankfully, no. I pay the "RCI Tax" and book directly from Royal. Our group used to take some independent tours (and saved quite a bit of cash), but after a couple had a perfect storm of problems (Last stop before a T/A leg, coach had a severe oil leak that caused accidents on the main road on St. Maarten blocking its way back to port) the ship spent about 2 1/2 hours extra in port waiting for about 30 folks on that tour. Thankfully the couple booked through Royal. Now I guess if they'd have been OK if they'd have booked a different indie tour since the RCI tour held up the ship for everyone, but that's a pretty big gamble for a couple of dollars. A factor to consider is how far away the independent tour travels from the ship. Something close in would benefit more from an RCI tour further out being delayed more by traffic while a "Ring Road Tour of X Island" has more of a risk of being on the bad side of a traffic jam with a better chance for RCI coaches being closer in traffic.

Hosti gezen in dayne lebn?

A couple of years back our waiter said that there are actually two Indian menus (meat and meatless) nightly on all ships. This was in response to the rise of middle class Indians cruising on Royal and requesting local dishes in the MDR.

They'd chase the Jellicle Ball and bring it to their friend, not try to attend it.

I fully expect the cruise from Tampa to Cozumel to be cancelled also, unfortunately. I wonder if they will have a non-revenue cruise just to reposition her for the Winter season. That would seem like a big missed opportunity at a time you'd expect Royal to try to maximize revenue. Oh well, their ship, their rules.