Profile Information
Gender
Location

Hinunangan, Southern Leyte, Philippines

Interests

Stage photography, classic rock music, firearms, humor, computer forensics.
4ensic's Achievements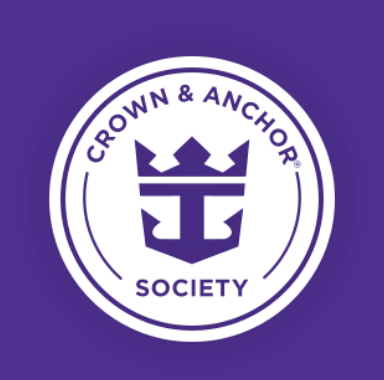 Diamond Plus (6/7)
226
Reputation
11-28-22 to 12-13-22 on the Celebrity Infinity from FLL to Rio De Janeiro. It'll be my first time on Celebrity with their status match program.

4ensic reacted to a post in a topic: Bermuda Vaccination Requirements Policy Change effective August 22nd

I'd be almost as happy if they served Tanduay rum onboard. I can get an 8 year old 750ml bottle of Tanduay for about $6 in Cebu. Out in the provinces we settle for a 750ml of 65 proof for about $3.50. Though Kraken is an excellent consolation drink.

As a native St. Louisan, I can tell you that you've discovered the proper use for a can of Bud. (Too bad InBev doesn't ship Natty Daddy - an 8% ale - out of the St. Louis area). In the Philippines, younger Filipinos drink Bud since it's an import. I pay about half the cost for a Red Horse since it still seems like an import to me. Different strokes...

Excellent! Some other possible improvements: Rum Tum Tigger and Old Mephistopheles get fixed (No more Jellicle Balls for them). The cast meets Feral Rescue and is adopted by different families, never to meet again. Old Yeller visits Cats. Grizabella falls for a doomed dog and comes down with rabies herself.

Wow! I lived in St. Louis a long time and didn't realize our ribs were a special style, I thought they were kind of generic.

WAAAYTOOO reacted to a post in a topic: What Was The Best Theater Show You've Been To (On A Cruise) And the Least You Liked?

Moby Dick reacted to a post in a topic: What Was The Best Theater Show You've Been To (On A Cruise) And the Least You Liked?

Grease is my favorite. It's a toss up between The Book and Cats for least favorite. Just now saw that Royal is casting for Cats in NYC. Maybe if we don't feed them they'll go away.

First cruise as D+. Do we get a sceptre or ermine robe or something? Oh, an extra drink daily and a free bag of laundry? That's a lot more useful. Hope to get a different camera for production photos by then. The EOS-R is faintly calling, but using a lens adaptor for all my current stock is a bit of a sticking point.

Never been to South America, so friends and I are going to try the Infinity on November 28, from Ft. Lauderdale to Rio. The itinerary is different from most RCCL cruises, I've only been to one stop before (Barbados) and look forward to seeing it again. I'm somewhat new to Celebrity but the entertainment looks good - a Motown and a Broadway jukebox/production show, plus "Star Factory" which appears to be a wide selection of pop tunes. This is a change from the usual Broadway shows on Royal or the musicals written specially for Princess. It'll be different going back to a smaller ship after being on huge ones the last few years.

25 days until a B2B on the Wonder. Haven't started to pack yet, but laid out some things so I won't forget them. Looking forward to all those sea days on the T/A leg of the cruise and having mask optional onboard. Had a solo 10 day Mexican Riveria cruise last month and befriended a couple headliner performers with production photos, hope the cast on Wonder will enjoy their images. Working while cruising is the best, but cruising with friends this time is a big plus.

April 15, 2022 on the Wonder - only 5 days. But then....stay in the cabin for the T/A to Barcelona.

US Passport arrived in 25 days from mailing to receipt (Expedited service, but not expedited mailing), including a holiday. Kind of impressive considering the mammoth backlogs a couple months ago.