 Posts

1,412

Joined

Last visited

Days Won

6
Profile Information
Gender
Location
Interests

Places visited so far:

Scotland
England
1998 Spain - Mallorca
2004 France - Paris
2005 USA - Florida
2007 France - Lille/Paris
2010 France - Paris
2011 Singapore
2011 Australia - Perth
2012 France - Paris
2013 to 2014 Bahrain (Work)
2014 Italy - Milan/ Lake Como
2015 France - Paris
2015 Singapore
2015 Philippines - Manila/Cebu/Mactan
2015 Singapore
2017 Iceland - Reykjavik
2017 USA - New York
2018 Puerto Rico - San Juan
2018 St Kitts (c)
2018 Antigua (c)
2018 St Lucia (c)
2018 Barbados (c)
2018 Saint Martin (c)
2018 - Sint Maarten (c)
2018 USA - New York
2020 Scotland (Covid Staycation)
2021 England - London
2021 Gibraltar
2021 Spain - La Línea de la Concepción
2022 Denmark - Copenhagen
2022 Sweden - Stockholm (c)
2022 Estonia - Tallinn (c)
2022 Finland- Helsinki (c)
2022 Denmark - Copenhagen


Next
2022 England- London
2022 Hungary - Budapest
2023 England - London
2023 USA - New York (St Patricks Day)
2023 USA - Philadelphia
2023 Portugal
2023 Denmark - Copenhagen
2023 Finland - Rovaniemi ( Lapland )
2024 ?
2025 Canada - Vancouver
2025 USA - Hawaii
2025 USA - San Francisco


Ray's Achievements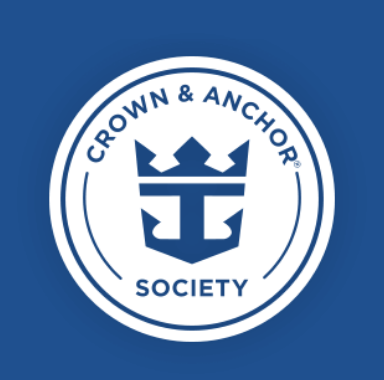 Pinnacle (7/7)
2.3k
Reputation
A lot of big multi national companies have their call centres or IT departments located in Asia as it costs less is wages etc

forests_lover reacted to a post in a topic: non US citizen: Is visa required for 7-night Western Caribbean cruise

The only thing that is required is the ESTA which is for entry to US. As long as you have that then you are OK.

Travel to Puerto Rico Passengers arriving on international flights must present a negative COVID-19 test (PCR or antigen) taken within one day prior to departure to the United States (including Puerto Rico as a territory). Foreign citizens must also present proof of being fully vaccinated against COVID-19. Unvaccinated passengers arriving on international flights will only be allowed in entry to Puerto Rico if they are US citizens or permanent lawful residents. Anyone visiting Puerto Rico should familiarise themselves with the local public health measures currently in place.

When i was 15 i was in a glider that almost crashed into a building, it took me another 15 yrs after that to get back up in the air and i hated it!!! Being honest i had to be half cut before boarding and only did short flights of about 2 hrs max to Paris. However i had to bite the bullet and do long haul and take family to Orlando for a vacation. Hated Orlando but best thing i did was a long haul flight! Wish i had done it sooner because being in the air for a longer period of time about 8hrs helped me more than just being up 2. Also the more you do it, the more you become accustomed to it, now i can't wait to fly off somewhere new.

Is their a question to your post or is it just your observation your getting off your chest?

If you google op name you will find a dated twitter account where i would say its an account set up to be used for paid reviews or links. Companies pay people for positive reviews on their own pages jusr as they also pay for negative reviews for their competitors.

Tattoos !!! There are a number of countries where having tattoos can cause issues.

It really must have been a bad cruise as the post is all underlined. Hopefully OP returns so they can fill in the blanks as to why it was so bad!

No all is good im mixed race 1/4 RC Irish Gypsy, 1/8 English, The rest Scottish ...in saying that i did donate 2 pints of blood just to make sure the english pint was gone lol

Mmmmm brown sauce The only thing related to the houses of Parliament that gets my vote And so much tastier than tomato sauce or Ketchup

I was going to ask if the chip butty was in a roll, bap or a softie ( same thing different name ) but thought it would confuse the situation more lol Yes ....Boris Johnson !!!! Everyone calls him the same thing....useless

I actually had 1 tonight lol

great when you go on vacation though, all those people trying to force sell things soon get fed up and go away when your just standing there saying...fits at? Fit? Fit you onaboot?

Its ok its complicated lol Great Britain ( GB )comprises the countries of Scotland, England and Wales. United Kingdom ( UK ) comprises the Countries in GB and Northern Ireland ( NI) The British Isles consists of Countries in the UK and Ireland. At Athletic sporting events such as the European or World Championships a GB and NI team is entered however at the Olympics the team is from GB only, NI joins with southern Ireland to compete as a one Ireland team. As mentioned previously international team sports are kept to individual nations! The exception is Rugby Union which has the Barbarians who play tour matches.