Posts

1,035

Joined

Last visited

Days Won

4
Profile Information
Gender
Location
Interests

Places visited so far:

Scotland
England
1998 Spain - Mallorca
2004 France - Paris
2005 USA - Florida
2007 France - Lille/Paris
2010 France - Paris
2011 Singapore
2011 Australia - Perth
2012 France - Paris
2013 to 2014 Bahrain (Work)
2014 Italy - Milan/ Lake Como
2015 France - Paris
2015 Singapore
2015 Philippines - Manila/ Mactan
2015 Singapore
2017 Iceland - Reykjavik
2017 USA - New York
2018 Puerto Rico - San Juan
2018 St Kitts
2018 Antigua
2018 St Lucia
2018 Barbados
2018 Saint Martin
2018 - Sint Maarten
2018 USA - New York
2020 Scotland (Covid Staycation)
2021 England - London
2021 Gibraltar
2021 Spain - La Línea de la Concepción

Next


2022 Hungary - Budapest

Ray's Achievements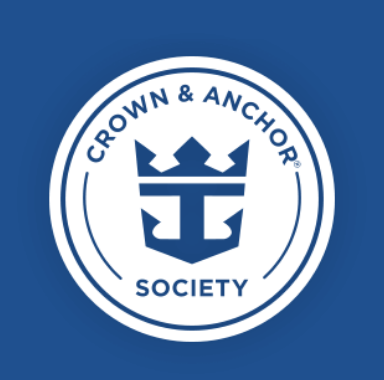 Pinnacle (7/7)
1.7k
Reputation
Check government websites of countries being visited to make sure you are aware of the latest up to date regulations or restrictions that may be in place. Also Numerous European countries have measures in place where you must show proof of vaccine along with Photo ID to gain entry to cafes, bars or other tourist attractions. Most if not all European Countries have been open to visitors for months now, this includes visitors from US. Not sure if any isolation would be required on returning to US

Read on another site that speciality restaurants on Explorer are closed this week, probably due to lack of crew

Not sure what your plans are but remember that for entry into the US from UK test must be no more than 24hrs old and for cruise 48 hrs.

An Asian and an Irishman on a video call... sounds like the start of a Billy Connolly Joke lol I mean Proper Queens English how difficult is it Yall know what i mean

I was going to look into this for trip to NYC and PR but in the end i just binned cruise. Needed 5 tests each and the though of sourcing them, getting them done, waiting for results was bad enough but then reading on here about some receiving out of date tests or travelling to cruiseport while searching for somewhere to take test made me rethink my options. Still going on a cruise just 1 that doesnt involve so many tests just to get onboard

cancel your booking under CWC and rebook something else that is more to your liking. Just make sure to check the web for full details of ship ( photos, reviews etc) before booking

Bring Redhorse by the case lol

??? Is this an RC policy only? I have saw photos of crew members from a cruiseline mixing with crew members from other cruiselines onshore! Crew members in bars, cafes and restaurants with no masks or social distancing. Crew members out and about exploring ports of call. Crew members meeting up with family and friends who now stay abroad but are close enough to visit ports when ships dock. Crew are not under lock and key! As mentioned on another thread they DO NOT need to book excursions to go ashore! Oh and lets not forget the corridor parties

Pattycruise reacted to a post in a topic: The "til Jan 5" mask mandate should be revised any day now?

Hopefully its that and they havent signed Miley Cyrus up for a season!

We ( the common people ) have been told by those in charge numerous times that covid is here to stay! If it is then we just need to get on with life now! Im not saying remove masks or social distancing as we still have a responsibility to look after ourselves and others but we cant go on locking things down everytime someone sneezes!

Newest one just discovered is variant IHU, comes from france

Located in Old San Juan this place gives out free salsa and chips. They tasted amazing and not just because they were FOC lol

All of the reports i have read show that the vast majority of cases onboard ships are crew members who are all fully vaccinated. Now rules have been set in place for passengers by cruiselines across the globe! Social distancing, only excursions booked through ship etc. Yet crew members can party in their corridors! Then can get off ship without supervision and wander about ports of call. If an RC ship was to dock alongside a MSC ship in a port its almost certain there will be family or friends working on both ships so they meet up, go to a cafe or bar have a coffee or beer and a catch up! A ship in Europe (aidanova) was banned from leaving a port on NYE, after much deliberation they decided to cancel the cruise as most of the crew had to be taken off to isolate in hotels. Reports showed guests enjoying the sun having a beer while crew were offloaded first! I fully understand you can not keep crew locked up for 24 hours a day, i wouldnt expect that however when ships are being banned from ports due to the amount of crew testing positive something has to change, passengers can do all that is asked of them yet still have their cruise cut short due to crew making up most of the % of positive cases.