Posts

1,250

Joined

Last visited

Days Won

6
Profile Information
Gender
Location
Interests

Places visited so far:

Scotland
England
1998 Spain - Mallorca
2004 France - Paris
2005 USA - Florida
2007 France - Lille/Paris
2010 France - Paris
2011 Singapore
2011 Australia - Perth
2012 France - Paris
2013 to 2014 Bahrain (Work)
2014 Italy - Milan/ Lake Como
2015 France - Paris
2015 Singapore
2015 Philippines - Manila/ Mactan
2015 Singapore
2017 Iceland - Reykjavik
2017 USA - New York
2018 Puerto Rico - San Juan
2018 St Kitts (c)
2018 Antigua (c)
2018 St Lucia (c)
2018 Barbados (c)
2018 Saint Martin (c)
2018 - Sint Maarten (c)
2018 USA - New York
2020 Scotland (Covid Staycation)
2021 England - London
2021 Gibraltar
2021 Spain - La Línea de la Concepción
2022 Denmark - Copenhagen
2022 Sweden - Stockholm (c)
2022 Estonia - Tallinn (c)
2022 Finland- Helsinki (c)
2022 Denmark - Copenhagen


Next
2022 England- London
2022 Hungary - Budapest
2023 England - London
2023 USA - New York (St Patricks Day)
2023 USA - Philadelphia
2023 Morocco - Marrakech
2023 Denmark - Copenhagen
2023 Finland - Rovaniemi ( Lapland )
2024 ?
2025 Canada - Vancouver
2025 USA - Hawaii
2025 USA - San Francisco


Ray's Achievements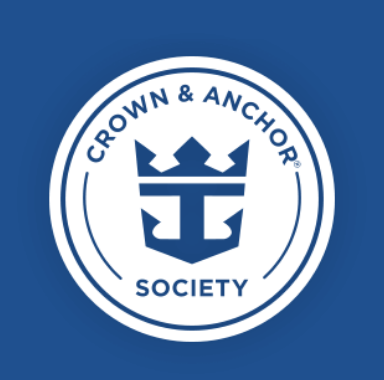 Pinnacle (7/7)
2.1k
Reputation
You still get someone in the Philippines or India though! I have learnt if calling RC or BA avoid meal times in Asian countries as you get through quicker!

+1 for this! Even at home i can be found sitting outside at 4am enjoying the peace and quiet.

The North Sea on a good day

Fee isn't charged by RC so they cannot put it on your bill.

The fee is used to pay the wages of those employed to check all visitors covid status. And its not as if they are the 1st country to charge tourists a fee to enter

Mine took about 2 weeks to validate however as mentioned above you still need to show all relevant paperwork at port before boarding.

Boots the chemist do supervised tests with results back within an hour for £30, these are accepted by RC. Website is easy to navigate you register with 1 site, pay then book your appointment.

Amex UK has it for Celebrity

You can land far enough away from Terminal 5 that you need to jump on a bus to get you to terminal. ( i had this once ) Once in Terminal you follow purple signs for connecting flight, this takes you to a security check which can take a long time. I have been in Club Aspire lounge and in my opinion it wasnt worth it! Can't comment on other lounge but it does look better, sure its beside the weatherspoons pub near the A1 to A7 gates Also for smokers heathrow is a no smoking airport! They do not have a smoking area within airport. Anyone wanting a smoke must go outside.

This type of thing happens all over the world! Go to mainland Europe someone may pickpocket you! Go to Asia or Africa and your gold chain may get ripped from your neck! Go to London you may get a knife stuck in your face while threatened and robbed! Go to US its same as above but more likely a gun than a knife! So doesn't matter where you go you should always be alert and take care

Hop on hop off is probably the best way to get about

Probably wont be answered as OG poster Probably won't return but i would love to know what website advertised refit at time of booking and exactly when booking was made, as it's been well spoken about on here and in news articles that RC refits didn't happen due to Covid.

No masks required onboard or onshore on Baltic Cruises.