Posts

86

Joined

Last visited
Recent Profile Visitors
The recent visitors block is disabled and is not being shown to other users.
Cruising to Retirement!'s Achievements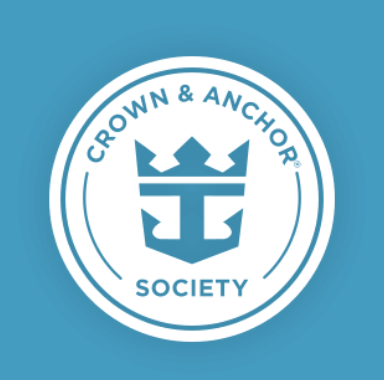 Diamond (5/7)
112
Reputation
Being on Edge during December will be great with all the holiday decorations! We will be on Wonder in May 2022 and looking forward to it. We also will be on Beyond in April 2023 and looking forward to checking out edge class too. We are going on an 8 night Equinox starting this Saturday with 5 port stops! Pretty port intensive. We are especially looking forward to the Virgin Gorda Baths excursion in the BVI's! We have been trying to get back here to do this excursion then covid hit and fccs so finally we will do it! We did lots of great snorkeling excursions here before so we want to see the Baths this time. So excited to get back on the Equinox that we were just on on July 10th! Ha! This time in Aqua eating in Blu and having access to persian garden which my back will really love! Please send a few pics of the decorations if possible in December! Happy Cruising Everyone! Michelle

That's exactly how we felt about the Retreat with your price point comparisons and we had fccs to use on this sailing and the one for August in the Aqua class. We booked the Beyond in Edge class April 16, 2023 in a Sunset Veranda which has the sliding glass door along with a large balcony in the back. We have a 4 night dining package to try the specialty restaurants and then the 3 dining rooms. (P.S. Twangster had great pictures a few months ago.) When all was said and done it was actually cheaper than Aqua with all the onboard credit. We had a blast. The service was over the top everywhere from Luminae to the Retreat Lounge with full bar, snacks, and spreads in throughout the day plus a spread in our room. They also had a designated silent disco in the retreat one evening, they had my favorite singer come in one night before dinner while we were enjoying cocktails. Complimentary slot pull for retreat guests one afternoon and my husband got the second place money! They had so many people that just couldn't do enough for you. I'm sure this is a lot like Star Class which I've heard so much about. The lawn club was very beautiful and watching everyone making their glass blowing vases to shelves, bottles, pumpkins, ornaments you name it they were all beautiful because these 2 guys in charge were hands on and they all turned out very nice. I'm very much doing this (with their help) on our 8 day in August even with 5 stops which will be the only tricky thing. I'm sure you will enjoy yourself very much. Michelle

Forgot to mention there was only 1900 people onboard too!

You will loved the retreat suite. Ours was a sky suite on the side and the deck was super spacious along with the room. We had $600 for our 6 day which was wonderful and of course the all included premium drink package. We loved having our breakfast each morning set up on our deck with lots of little extras like that. All the Retreat staff really made this such a great experience with the little touches that were so thoughtful and nice and you could tell that they very much enjoyed their jobs.

Hello! We got back Saturday from our first time on Celebrity and first time in a retreat! Everything was over the top outstanding from Luminae to the retreat lounge to the entire ship! It was stunning and the service everywhere was outstanding. We loved the great singers in the shows and all over the ship. We are music lovers even the silent discos in different venues even the retreat lounge along with a lounge singer. The cruise director and captain were very good and engaged a ton also they both were in a liars game show with the 2 of them with a prominent entertainer. We were laughing so hard. It was a blast. Much of the ship I feel has been very much updated. Our room was completely updated in a sky suite but don't know about the other rooms. We have one more sailing with FCC's on Equinox again in an Aqua Suite with the restaurant Blue on an 8 day sailing this time. After that cruise we will be in a Grand Suite on Navigator of the Seas out of Los Angeles to replicate our honeymoon cruise in 1984! We love the Navigator so much especially with all the great restaurants. You know how I love Hooked. Hope everyone is having a great cruising Summer. So nice to be sailing again. We truly love cruising! Michelle

Going on our first Celebrity cruise on Equinox on July 10th, 6 days (Western) in the Retreat this weekend in a sky suite which was a great deal in the fall. Will be celebrating my 60Th Bday. We received our official retreat letter a few days ago. Getting very excited! Had a great deal that was less the Aqua with the amenities and onboard credit that the Retreat offers. Using up some FCC's. Also going on Equinox on August 13th 8 days Eastern in the Aqua class using up more FCCS. Excited to try Aqua too. Going to drive from Atlanta this time to avoid some holiday traffic in the airports. Will be our first time driving down to Ft. Lauderdale. Drove to Tampa and Pt. Canaveral several times for cruises. This is the first time in many, many years not to be on Royal. Any advice for Celebrity would be much appreciated! Michelle

Cruising to Retirement! reacted to a post in a topic: xSAILEDx Navigator of Seas - 4 Night May 23, 2022

Actually we usually get the three night pkge but are getting the Ultimate on this cruise like we just did on the Symphony on May 14th for the first time. We got a great deal on the packages many months ago. Also with the Ultimate package you can take advantage of 40% off bottles under $100 in the restaurants which we did twice. Thats a great perk if you like wine. It's so great to eat at all the great restaurants also at lunchtime too! You are going to have a different experience cruising out of the west coast down in the Pacific vs. Atlantic and going out of Florida. We can't wait. Celebrating my 60th and are honeymoon is very exciting for us! Keep me posted! Enjoy! Michelle

We are doing a 7day on September 23th - 30Th this year! So excited! We have been wanting to do this cruise for years but we were hoping for Royal and then when Navigator came then it became a no brainer! We love the newly revamped Navigator was on her in March of 2019! It's fantastic! You both are going to love it! We went on this exact itinerary in June 1984 for our honeymoon but was on Carnival. We are excited to see how much Cabo San Lucas has changed in 38 years and the other 2 ports too! I turned 22 on that cruise and my parents did a land to ship telegram to wish me a happy birthday. Funny thing was they upgraded us from an interior to an oceanview and we were very happy and surprised! This is a walk down memory lane for us with my 60th birthday next month. So happy for you both! We are also going in a few days early to take the ferry over to Catalina. I'm a CA girl born and raised in SF Bay Area along with my husband so we are even more excited! Sorry for babbling but just saw this and just had to post! Michelle Ps. You may want to get a dining package on this cruise! They have the Hooked restaurant and lots of other great ones. We have the ultimate dining package but mostly do 3 night but for this cruise just like our May 14th Symphony because it had Hooked too!

We just got off the Symphony on Saturday and went to Vintages (our favorite) every night and used at least 2 vouchers of our 5 vouchers per day and met up with some of the same nice people each night and paid approximately an additional $2 per glass. I have a huge love of wine. My husband loves wine and beer. We did the ultimate dining package and also bought 2 bottles of wine with the 40% off of a bottle of wine under $100 which we thought was fantastic. The food coma is real! We ate at 150 twice, Hooked twice, Chopped, and Jamies, Hibachi for dinner and Jamies, Hooked, and Hibachi for lunch! Delicious and not super packed at all. We were the first sailing with Hairspray which was wonderful. Flight of course is spectacular. We loved Hiro and the 2 ice skating shows. Very, very full cruise. It was really nice to get back on a cruise ship!

Sincerely hope your family is feeling much better. I know you have been looking forward to this but I hope your family can gather again sometime soon in your fabulous suite. Our daughter tested positive for covid on Tuesday after being in a new job for 10 days so her and our new son in law can not come. There are actually some other members that won't be able to join this cruise after doing covid testing this morning. My husband and I are very sad but still going on this cruise and hope to do a cruise with my daughter and son in law in the near future. I just wanted you to know I'll be thinking of you and your family. I loved reading all your blog. Take care! Michelle

Oh we are now living in Atlanta, Ga and we can't drive to the cruise port unfortunately. That's a huge perk for you! We have a great straight through flight on Delta to Calif two days early. At least we can easily drive to Orlando or Tampa. We are a tad nervous about some flights going or not or delayed. Especially this year with having a cruise at the end of 4th of JUly week and a cruise over Thanksgiving. These 2 cruises are at the peaks of airline traffic. Not going to roll the dice on those times because we are not lucky people at all. Now one of our daughters is the luckiest person I've met! Besides peak travel weeks of the year we would probably fly.

Thank you so very much for blogging this cruise. We are sailing on September 23rd on the 7 day in a Grand Suite after using fcc's we figured let's just splurge a little more on this one. We are excited to go back to this Honeymoon cruise that was almost 39 years ago! (Well I just aged us) Well age is just a number, right? We absolutely love the Navigator after sailing on her right after the massive renovation for 9 nights in March of 2019 and had upgraded to the Owner's suite then! We truly are 90% balcony and now ultimate dining package people so this was a treat! We loved all the great new restaurants, etc. We definitely wanted the ultimate dining package on this cruise instead of our normal 3 night. I was hooked on Hooked! That is a must to try for a sea food lover. Your whole family will love this ship! If you could post either cruise compasses or give a short overview of the shows and music, it would be much appreciated! I'm getting a little more excited now for this cruise. I didn't mean to blab on but getting ready to go on the Symphony on the 14th with my daughter and new son in law (who has never cruised) so getting just really excited! We are native Californians that Royal brought Navigator to CA which was the icing on the cake for us! P.S. We all 4 have the ultimate dining package! Hooked here I come! (after testing) Michelle

Cruising to Retirement! reacted to a post in a topic: Seeking Nanook. Serenade of the Seas Double Glacier! May 1 - May 8, 2022

Cruising to Retirement! reacted to a post in a topic: First time cruising STAR CLASS on Symphony of the Seas March 19th

Cruising to Retirement! reacted to a post in a topic: xSAILEDx Symphony of the Seas - March 26, 2022 (Western Caribbean & Perfect Day)

Thanks again for blogging your Edge cruise. We have never been on Celebrity but had 3 cruises on Celebrity moved from 2020 to now 2022. You sure gave us a very good overview and important information on Celebrity along with great pics as always! We are Diamond Plus with Royal so will be going on as Elite. We are going on a 6 night in July in the Retreat on Equinox and an 8 night in the Aqua Class in August. The Edge wasn't available at that time of year. The price at the time of our booking for the 6 night was less in the Retreat with the all the onboard credit and premium included than the Aqua Class. That will never happen again I'm sure. I'm just realistic not pessimistic. So we definitely pulled the trigger! We are more balcony people with an unlimited dining package couple! We both love to go on as many cruises as possible with limited vacation time. Retirement can't come soon enough. Now if we won the lottery we would explore other options too I'm sure! I love all the great adventures and activities people do. I love to try many new things that people share! Please keep sharing all your great experiences Twangster! Much appreciated!