 Posts

1,638

Joined

Last visited

Days Won

30
Recent Profile Visitors
The recent visitors block is disabled and is not being shown to other users.
Traveler's Achievements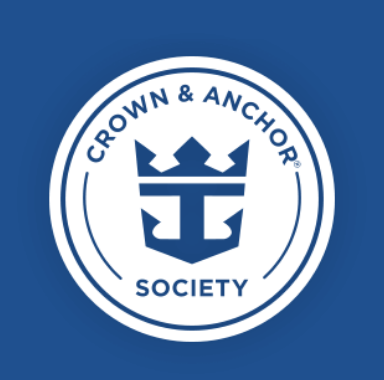 Pinnacle (7/7)
2.9k
Reputation
Traveler reacted to a post in a topic: Odyssey to the Greek Isles - 7 to 16 May 2022 - RECAP with pics. Feel free to ask questions.

Traveler reacted to a post in a topic: Odyssey to the Greek Isles - 7 to 16 May 2022 - RECAP with pics. Feel free to ask questions.

Traveler reacted to a post in a topic: Odyssey to the Greek Isles - 7 to 16 May 2022 - RECAP with pics. Feel free to ask questions.

Traveler reacted to a post in a topic: Odyssey to the Greek Isles - 7 to 16 May 2022 - RECAP with pics. Feel free to ask questions.

Traveler reacted to a post in a topic: Odyssey to the Greek Isles - 7 to 16 May 2022 - RECAP with pics. Feel free to ask questions.

when we first stat to cruise one of the nice thing was to open the day watching the morning shows. The morning show was always interactive and funny , lots of running gags and interactions between the cruise director and the activities managers. That was true for several of our first cruise. On the last few years its seems it all changed , not sure if its because we already took many cruises and everything is repeating itself or something is different. Its all very informative and "dry" no more interactions , just the cruise director with some not interactive "interviews" , also much sorter. Not sure if it is due to C19 or just we were lucky on our first several cruises , still missing it. Anyone lately experience fun morning show ?

Not sure how big its going to be but I guarantee you Icon 2 will be bigger and Icon 3 will bigger than Icon 2 .

If you just want to see the outside its very easy you can take a taxi or walk to the Metro. If you want to get inside you can always buy online tickets or private excursion from one of the online sites.

More likely someone from the RCL IT team was asked to publish the first numbers ... Now they checked it again , but what is 30% here or there

Not sure if it was already been asked or not. I had some OBC FCC that I asked now to apply to one of my future cruise. I call RCL and they applied it (also got an email about it). The only issue is that I can not see it in the cruise planner . Usually when OBC is given it can be seen in the cruise planner , anyone know if it is not the case with OBC FCC ?

KristiZ reacted to a post in a topic: Vaccination and test requirements for Med cruises (Barcelona/Rome ports)

I thought like you that all the EU the same but in this site - https://www.italia.it/en/covid19 They are saying : "The certification of vaccination is valid for 9 months after completion of the vaccination cycle or administration of the booster dose." I guess this is why currently RCL ask for the same. I do think it will be change soon by the end of the month as the booster in Europe will also expire soon (older than 9 month). Maybe its jus wrong translation

I saw lots of discussions around Europe cruise vaccination requirements so I thought to try and summarize what is known so far. Most of the Europe countries dropped the requirements for testing if your are fully vaccinated. Fully vaccinated in the EU considered that your last shoot of an approved vaccine is no older than 9 month (270 days) . That is unless you got your booster shot which in most EU countries currently dose not have expiration date. But , one of the most "cruised" country , Italy , counts the 9 month rule even for the booster shot , so if for example you got your booster shot at Sep 2021 and you are planning to cruise at July you consider to have "expired" vaccination status. Royal Caribbean , apparently decided to go with the Italian system , meaning they consider two kind of vaccination status : 1. Up to date one , your last shot including the booster is not older than 9 month. (the important date is the disembarkation date). 2. Non update , you have done the required vaccination but the last shot is older than 9 month. Who ever consider as "up to date " one , you can take a test 2 days before the cruise (not including the boarding day) and you do not need anything else. For non update - You need to take a test One Day before the boarding day and You will need to take a test before going to the port ,This test can be taken on the ship for the cost of 55$ , not sure yet if it is antigen test which good for only one port or the PCR that is valid for 3 days and might be OK for 3 ports. You can also use the EMed test. People with the non update status might want to consider and take a PCR test even during the boarding day (beside an antigen a day before) so at least they will be covered for the first two ports. Royal also claiming that if you will take a booster shot one day before the cruise that will still consider as if you have up to date vaccine (that I did not understood but I guess its better than waiting 14 days). Please mind the rules are based on the current Italian rules which currently until April 30 , so things might change after that , (They must change as most of the Europe booster shoots were admitted around Sep-October) If you want to check the requirements for each country you can use this link - https://visiteurope.com/en/covid-19-information-page/ Lets hope that soon RCL will drop the requirements , but this is were we are currently.

Will see if I can cancel my cruise in three weeks , or better , move to CLS

That's reminds me , let's not even start with the auto flash toilets ... Thankfully they are not in RC ships yet

You are right , happens to me many time that I struggle with the automatic water and soap dispenser while it seem to be working for others. By the way it's general issue with this devices not just in Royal

There are few sites which do fast antigen tests. Cost is around 60$. Another option is to have the test in you hotel (around 90-100$). If you can get the Emed kits it's the easiest solution. We are planning to be there at the beginning of May and to take the test there , will see how it is going. Please mind that if you do not have the booster your second shoot should be earlier than 9 month from the time you enter Spain.

11:25 usually is OK but not sure with new protocols. The time to go to the airport is around 20- 25 minutes. No real custom coming back. Maybe just to be on the safe side I would choose 12 pm. Going to take this cruise at the beginning of June , will report how fast was the disembark process

I think this is a new system . they give you one certificate at the beginning of cruise and they gamble you will play at least the same or better than what you played last time. They claim it's to give you option to book the cruise while on board using the next cruise office. I did not knew about it during my last cruise and when I came to ask about certificate at the end of the cruise they were surprise I did not got one at the start of the cruise. But as I always claim , it will be easier to understand quantum physics than the club royal system , I do not really think even the club royal people understands it ... The best is to enjoy playing and not play for the points , its always good to ask the host at the end of the cruise if you should get something as many time they might have a glitch in the their "system".

Oh back to the old normal good days of norovirus outbreaks from time to time. I understand the reason behind RC decision (mainly manpower issue) but at least they should add some hand sanitizer on each table or at least spread some stations (and yes I am aware it's not killing every norovirus). Other options is to take pictures of people that touch food with their hands or return food from their plates and hang it out in near the WJ doors , the shame wall.