 Posts

561

Joined

Last visited

Days Won

1
Ogilthorpe's Achievements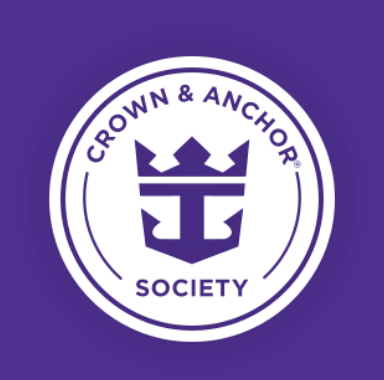 Diamond Plus (6/7)
1.1k
Reputation
Ogilthorpe reacted to a post in a topic: Vaccination Status on App Check-In is GONE since this morning. Is this normal?

Ogilthorpe reacted to a post in a topic: Vaccination Status on App Check-In is GONE since this morning. Is this normal?

Ogilthorpe reacted to a post in a topic: No More Pre-Cruise Testing for Vaccinated guests on voyages less than 6 nights staring August 8th!

I can tell you from very recent experience, that they will attempt to offer a Future Cruise Credit a la 'Cruise with Confidence',, but I found that immediate pushback and reminder that you are canceling due to protocols will result in a full refund. A caveat: if you have future cruise credits involved, they will require some additional time to sort it all out.

Please remove the 2/27/22 and 3/6/22 Anthem. Heads up to all: there is now a Star Class Suite available for 2/27

I was probably suffering from Acronym Overload, I read your post several times and still couldn't recall the Allure sailing to New York for the Holidays....

Training? We don't need no stinkin' Training...

Estimate nearly another 50% that won't sail until all the silly rules are gone.... and you might have an explanation for a nearly empty ship.

When I had to cancel, I was told it would depend on the source of the FCC. If Royal cancelled originally, it would be part of the refund, or, if it was a cruise with confidence FCC, it would be reissued as an FCC. As always, these things can change ....

I guess that makes 3 of us ?

I use a work around (Android Chrome): Open the browser menu and select "desktop site". The icons will appear for use, and you can revert when done

Even after a year and a half, in the extremely rare times that I am required (and only if I am willing to play along with the joke), to pull out the stained, torn, dirty, paper mask from March 2020 and put it on ....I feel like a buffoon for having a mask on ...

I learned a few things tonight interacting with Royal that clarified a few recent items of ongoing discussion. 1. If you are not able or willing to comply with the announced protocols and restrictions, you can cancel and you will be refunded. 2. If you used a Future Cruise Credit, you may be refunded depending on the source of the FCC. If you cancelled under Cruise with confidence (even if your Cruise was later canceled after final payment as you anticipated) your FCC will be reissued with the original expiration date. If it was issued because Royal canceled, it will be included in the refund. 3. Lift and Shift is no longer an option in these cases. As always, every interaction can have different advice from Royal, but this is what I was told

We intended to be onboard ... the new protocols say otherwise. FYI ... look for a 12:00 boarding time to open soon, also for those looking to upgrade, book or RoyalUp an Owners Suite (without the pole) will also be available in the system soon.

Please remove Oasis 10/17/2021 ... we are no longer permitted on board ??

This one was in an old school baby carriage, I didn't see the dog in the wagon. I only encountered the carriage dog once ... perhaps that dog was who jumped overboard at Port Canaveral?! ?