 Posts

63

Joined

Last visited
Recent Profile Visitors
The recent visitors block is disabled and is not being shown to other users.
Tira04's Achievements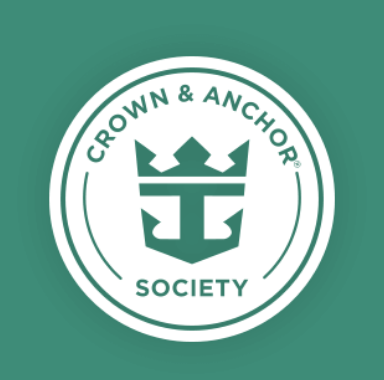 Emerald (4/7)
66
Reputation
I'm not sure what the music is like on coco cay, but could you not bring headphones? You can enjoy your music and not worry about it.

Tira04 reacted to a post in a topic: Harmony of the Seas Experience - 8/22 - Barcelona/Florence/Pisa/Rome

Cunard are also sailing this winter out of Southampton, UK. I'm on a cruise with them in December visiting ports in Spain and Portugal. I reason its bound to be warmer than where I love in the North of England! ??

Tira04 reacted to a post in a topic: Just back from Adventure sailing.....the one where they added last minute mask mandate...my short review.

Tira04 reacted to a post in a topic: Royal No Longer Allowing Unvaccinated Guests 12 and up for cruises that go to St. Thomas?

I've just put a deposit on a 9 night Norwegian itinerary on Jewelfor 2022! Keeping my fingers crossed everyone is in a better position for travel next year. ?

I'd love to do an itinerary of the fjords! I had one booked for last year. I agree with your idea, I'm looking at 2022 to rebook. I'm based in the UK which can make travelling to the port easier but there are so many restrictions on any international travel at the moment that I'm not even attempting anything abroad this year! Fingers crossed for 2022! ?

A face shield and mask protect you and others from two different things. A shield is used to prevent liquid from entering and exiting your face, for example if someone sneezes on you. A facs mask filters out small airborne particles that you inhale and exhale as your breath So one doesn't work instead of the other, but they work together to protect you from different contagions.

I've gotten prescription swimming goggles for around $40. We got my dad a scuba mask with prescription lenses once for Christmas and it is more expensive, around $150. But he loved them! Until he took.them off and lost.them in the ocean! Haha. ??

The 'Learn to play' session in the casino. I'm not a gambler and never been to Vegas but I thought it would be fun to have a 'play'session to learn. No one else was there and the staff were not very enthusiastic so they only explained some rules to me very quickly. Not exactly the fun session I had envisioned! Also, the art auction! It promised champagne that never materialised and was painful to watch as an art conservator! Haha. ?

Yes, I had an email to say my Denmark cruise on Adventure has been cancelled.... That was to replace a cancelled Norwegian cruise. I think I'll wait this time and not rebook anything for 2021 just yet.....

Just one 'big' trip planned so far for 2021, our Copenhagen to Amsterdam cruise on Adventure. I'll plan more local trips nearer the time travel restrictions permitting and try to rebook our cancelled trip to visit family in Florida..... fingers crossed....?

You can also sometimes find transit cruises within Europe. I'm booked on Adventure of the Seas from Copenhagen to Amsterdam in August 2021 and there was one for this year between Copenhagen and Barcelona (presumably cancelled!). It's a great way to see a wider variety of places and you can add on additional city breaks before and after.

I would wait. You have a long time still and airlines are constantly changing itineraries at the moment. I would set up a fare alert for the route you're looking for. Sky scanner offers this on their website, I think. It will send you an email when fares change for dates and route you are looking for.

Most of the desserts in the MDR! They always sound amazing but about 90% of the time I find them really disappointing. Chocolate molten cake arrived over baked and dry. Creme brulee wasn't set. The special RCL birthday cake looked pretty but was just a sugar bomb with no flavour...

Something local to the region you're sailing! I still feel sad that there was no key lime pie when we stopped at Key West! Or meatballs when in Sweden....

https://www.theguardian.com/world/2020/jul/20/how-coronavirus-is-reshaping-europes-tourism-hotspots An interesting article on how different hotspots are rethinking how to engage with visitors.

I feel like this is a good time to reflect in our tourist habits and really think about what we want to do and experience at places we visit. Must see lists are part of the cause of over tourism in a lot of places around the world. If everyone visits the same tourist attractions in places then it's less enjoyable and meaningful for everyone. I love art but hated visiting the Hermitage in St. Petersburg because it was rammed with people just ticking off a list. What do you and your family enjoy? History? Architecture? Food? Beaches? Then do some research and find out what is on offer that suits your interests at each port.