Posts

31

Joined

Last visited
Recent Profile Visitors
The recent visitors block is disabled and is not being shown to other users.
Sharla215's Achievements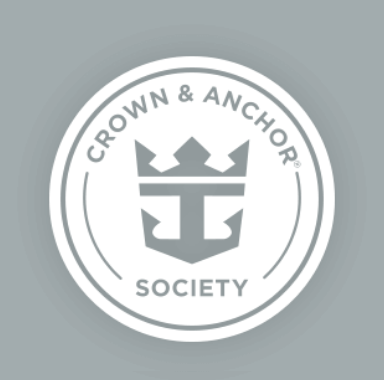 Platinum (3/7)
29
Reputation
The July 8th 2022 from Southhampton seems to be booking up as they only have 2 balcony cabins per floor left!

Yeah we are based in the US so we're worried about being able to travel to departure port in UK or even being allowed in Norway at all!

Hey Anyone ever been on one of these routes? My mom got a future credit from her cancelled Aug 2020 cruise and we are interested in doing something a little different. But we are waiting until at least 2022. Should we book it now in the hopes that they wont cancel? (who know's whats going on in the next few months let alone a year)

Thanks they just decided to cancel but we were on hold with rcl for 1.5 hrs today. Will try again soon. Want to talk to an agent to make sure we are clear on everything.

My mom and her BF have an alaskan cruise planned for August 9th out of Vancouver. I'm worried if the cruise is still sailing there might be an issue with the Canadian boarder because of all the mandatory 14 day quarantines. would rcl still cruise from that port if that is still an issue?

which church are you talking about? Because the one San Jose church is closed for reno but the San Juan Bautista Catedral is open. Also talk a walk through the Convento Hotel. Its very beautiful and right next door

We made it in for the birthday cruise!

What are the odds of getting your drink made with fresh lime/lemon and simple syrup? I'm not a huge fan of sour mixes.

Saw a telenovela star on one in 2008. Actually because friends woth his daughter at the teenclub. And then my mother freaked out when she found out haha. All the older latina ladies know who he was but other than that he wasnt bothered. Roberto Vander.

Only 6 days left till sailing and I just realized this tour was cancelled due to the volcanic eruption in New zealand. Need a last minute substitute. Anyone taken the other tour offered by RCL or have suggestions?

Maybe your kids are a bit too old but I always had fun flying a chiringa (kite) by el morro. The wind is perfect for that and a lot of families do it. Check out the actual fort as well. For the inlaws here is my yelp collection. I go to PR often as I have family there (not all the saved places are in Old San Juan) https://www.yelp.com/collection/5kmN9FhuYXPA7pB50HKGTA Get a Pina Colada at Barrachina where it was first invented. You can pick any rum to go in your pina they have a lot of local option to choose from so dont stick with just bacardi.

Looking into different Alaskan cruise options for my mom next summer. Convince me Royal has the best option!

Do you do it/ have you done it? What do you think of people who do? If its a birthday shirt do you ever go up to them and wish them a Happy Birthday? I may or may not be wearing matching t's on my next cruise (am) I may or may not be embarrassed (a little but its to celebrate my sweet grandpa's birthday so his happiness trumps all)

Saw on the cruise planner that there is an 18-21 mingle on the first day. Perhaps they can meet some friends to hang out with the rest of the cruise.

Stopping in Barbados on Vision next month. Going to Harbour Lights (similar to Boatyard and right next door). Since we are all adults we don't really need the rope swing/trampoline options. 10$ to rent chair/umbrella and 20$ for all that + a turtle snorkeling tour. As Laura said take a taxi, Its 5$ each way.