Posts

142

Joined

Last visited
About Andy & Sheryl Unwin
Profile Information
Gender
Location
Interests

Far too many to mention, much too old for some of them and wise enough to know which are still possible.

Hold my beer.

Recent Profile Visitors
The recent visitors block is disabled and is not being shown to other users.
Andy & Sheryl Unwin's Achievements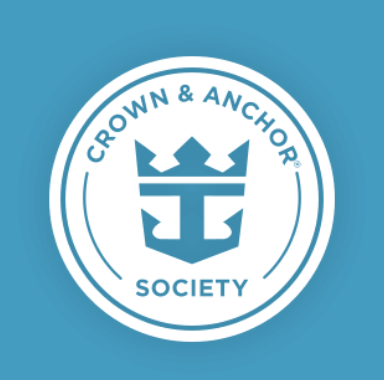 Diamond (5/7)
251
Reputation
Sweety reacted to a post in a topic: How long does it take you to break your pre-cruise diet once you board the ship?

Arrived here a few moments ago. Expiry Date is : 2022/11/20 Start to finish from order to delivery, 3 days

Left Oakland CA on Wednesday, now in Ft Worth, and scheduled for delivery tomorrow before ipm We are also March 13th, on Allure

Given what I have seen here, I ordered 2 kits for our March cruise today. Will update shipping status and stuff in due course.

Still a thing, happened on our cruise on Freedom in September

We always carry at least $100 per day in cash. Out of that, $100 is in small denomination bills, $5 and $1, specifically for tipping.

We carry a printed copy as a back up. The primary is a screen shot of our Set Sail passes on Cell phone. I have been doing that with airline tickets for a few years. The screen shot means you are not at the mercy of failing wi-fi

Formal nights, whether one or two, are a wondeful opportunity for me to see Sheryl dressed in her finery. Therefore I do my utmost to ensure I dress to match, wearng either blazer and tie, or my tux. It is a small thing to do to see such beauty.

One thing I would consider if you choose to fly into RSW (other than arriving at least a day ahead) is the alternative routes of either State Route 80, or US-41 (Tamiami Trail). Its good to know there is a backup should I-75 be shut down.

Until the Covid shut downs, I flew in and out of Ft Myers every week near enough. I live about 40 miles north of there. That being said I would not fly in on a budget airline, nor on the same day of cruise to allow for delays and cancellations. Technically it is under 3 hours to either Port Everglades, or Port Miami. However, there are always unpredictable surprises such as an overturned tanker on I-75 which happened today. So if you are flying into RSW, plan on doing it at least 24 hours ahead. In your situation, I would choose the additional costs of flyng into Miami or Ft Lauderdale if only for peace of mind and less hassle.

I have been monitoring several items for our Allure sailing in March. I have to say, none of them changed in value at all.

We have lanyards with a detachable end and a supply of plastic pouches, they work well

For our last trip on Freedom (Sep 27) I booked at $161.00 using the repricing option, that went to $124.00 then down to $91.00 so it works

Thank you for the responses. I had rather thought this is what was being inferred, but didnt want to assume anything. To each their own I guess

Can someone explain what kind of group this is? I see the innuendo, but never heard of any group chartering an Oasis class. And yes I am being serious, I just dont put it together...