Posts

191

Joined

Last visited

Days Won

1
About Andy & Sheryl Unwin
Profile Information
Gender
Location
Interests

Far too many to mention, much too old for some of them and wise enough to know which are still possible.

Hold my beer.

Recent Profile Visitors
The recent visitors block is disabled and is not being shown to other users.
Andy & Sheryl Unwin's Achievements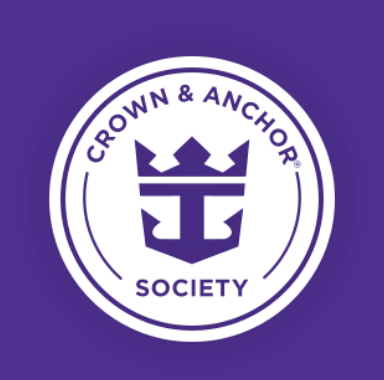 Diamond Plus (6/7)
343
Reputation
We boarded Grandeur for our first Diamond level cruise on March 19th. Waiting in our cabin were four bottles of water, so two per guest/

I am a tad cautious always. Set sail pass is always on the phone, with a screen shot as immediate backup should I lose internet connection. However, I have paper copies of everything... Just in Case...

WAAAYTOOO reacted to a post in a topic: Grandeur of the Seas - Mar 19, 2023 - Mar 24, 2023 (5 Night Eastern Caribbean Cruise)

Couldn't resist taking advantage of the Casino Offer. Sheryl and I will be enjoying our first sailing on Grandeur in March. 19 - Miami 20 - Cruising 21 - Puerto Plata, Dominican Republic 22 - Labadee, Haiti 23 - Cruising 24 - Miami

As a former serving member of the Royal Navy, I genuinely rebelled against the whole idea for many years. As a professional sailor I had a jaundiced view of floating "Gin Palaces" one I freely admit was not correct. Finally though, I had to come up with something for one of Sheryls birthdays so I bit the bullet and booked a 5 nighter on Brilliance. From the moment my feet touched the deck, I changed my mind. Once more I could feel a ship under me, her motion, her machinery, her vitality. I was hooked. While leaving harbour from Tampa, I loved every moment. From assessing wind speed and direction, currents, potential hazards and more, it all came back. Later, after passing under the Sunshine Skyway and making her way to sea, Brilliance brought back so many lost memories. Cruise ships will never bring me quite the same feelings as one of the grey ladies of the sea, after all they have a different intent and purpose. But they are close enough that this old sailor loves them dearly. I can close my eyes and reminisce, which is as close as I will ever get again.

An immediate suggestion (although likely no longer needed), is focus on a single static object. This is simple to do and much easier when sat still. When walking, shift from one stationary spot to the next. Try not to look out of windows. There are suggestions above about green apples and ginger, both of which work.

I had this happen mid last year. At that time we had 3 cruises booked and they had shown up in both the App, and the online page. However, I logged in online one day to find all 3 vanished. When I refreshed my App, it happened there too. It was some kind of techno gremlin and all that was needed was a quick call to C&A helpline and they showed up again.

Absolutely, off the decking onto the sand on the left and they are tucked away on a rack, easy to find

We usually have first breakfast of coffee and danish delivered to the cabin at about 0700. We enjoy it on the balcony then scrub up and change for second breakfast in the MDR. about an hour later, will find us in the Windjammer for a small snack and coffee. We did this on Freedom in September, so yes the MDR is open for breakfast. Very good it is too.

Not the first time I have heard this. The drinks onboard Allure last month were $13 range so I dont think any have doubled. Personally, I would decline the DBP for that price. Even I cant break even on it

I am very pleased to report a successful outcome. There are about 50 ranger cookies in the pantry now. They are, delicious.

Thats a subjective personal assessment. What I will say is Sheryl and I love the JS for a host of reasons. Extra space, bathtub and walk in closet chief among them.

Its Electrickery Magickery

The closet, extra room and the bathroom really do make a difference dont they? We do love the JS and although we cant justify the cost every time, we shall endeavour to book one as often as we can.

Thank you, I have passed that to Sheryl and hope to enjoy the results

Our last cruise on Allure (6 night in JS) was a result of a FCC from a cancelled trip (5 nights balcony) on Independance. We love the JS, but werent able to justify it again until we received that FCC. So to go from an expected 5 points, to the 24 we received (6x2 for JS, x2 for promotion) was simply wonderful.