 Posts

79

Joined

Last visited
Recent Profile Visitors
The recent visitors block is disabled and is not being shown to other users.
columbus_cruiser's Achievements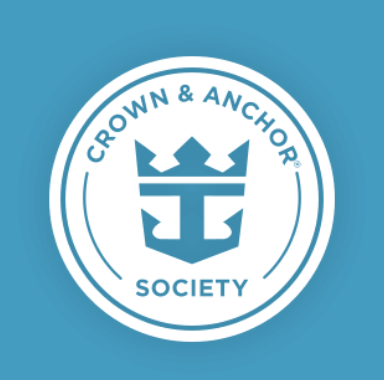 Diamond (5/7)
42
Reputation
columbus_cruiser reacted to a post in a topic: Royal Caribbean charges for extra plate, Main Dining Room

columbus_cruiser reacted to a post in a topic: Odyssey of the Seas - Mixed Bag Review (Dec 3- 11, 2022)

Hello all - I am vacationing with my family in November and my mom and aunt have mobility issues. Currently we are scheduled to stop in San Juan but am unsure of what excursions either through Royal or not that my family could do. I have been numerous times and would normally walk everywhere; which isn't an option. Any thoughts and suggestions would be wonderful.

It is not; it's actually the 2023 Star Trek the Cruise, cruise

thanks! I guess we will see as we get closer to sail date.

Hello all - I'm booked on a charter and wondered if my diamond plus benefits are applicable on charter cruises?

Or having adequate crew to facilitate the voyage with positives, and quarantines.

It's not far fetched. I unfortunately agree with you. I'm supposed to be sailing again on 1/10 and it seems less and less likely as the days progress.

This was my first time on a quantum/ultra class ship; and I will be honest, I do not like the class (based upon Odyssey). I hated the lack of seating along the esplanade, the minimal outward facing windows, the views in the specialty restaurants. I just felt a lack of comfort on Odyssey that I haven't ever experienced on other ships. She felt tiny and cramped in ways I hadn't experienced before. I love the indoor Solarium, I love that it was very easy to take a shower with the bathroom door open and watch the sea go by. 270 is beautiful but I was not impressed with the way they had the lounge configured. I will also say that there was a stark difference between my sailing in November to December, in November we had around 600 less passengers and I could easily have a relaxing morning and make my way to the Solarium and grab a chair. In December most if not every chair was claimed around 8 AM and I ended up spending way more time on my balcony the second sailing. All those things being said, she was still better than being at work and while I didn't love the ship I did enjoy my sailings both times.

Hey @CHRIS WONG do you know the passenger count for Odyssey Dec 4? TIA

I had a similar thing a few years ago. I was working on booking my aunt and uncle a jet ski ride on coco cay. I inadvertently chose them both as a passenger and everytime I tried to run their card it said "declined". It wasn't until I fixed my mistake that it went through.

You can't beat two perfect days!

I'm in a Facebook group for my upcoming Odyssey sailing in November and someone had reported back that some aspects of the key have returned; mainly early check-in and the boarding lunch. My boarding time is noon, so even if I get there at 11 it's not that long for me to wait. Has anyone else experienced this in Port Everglades?

We had a situation years ago where my brother and his girlfriend parted ways and our TA said that based on occupancy rules for the cabin it was better for us to change the name to a friend and check him in and have him not show. We asked around if anyone else wanted to join us; but, no one did. We swapped the name to my friend. We checked him in and kept the room. We got the port fees and taxes refunded back.

Thank you! I wasn't sure if they treated the pub like Playmakers.

It is, I had it on Independence and it was a wonderful lunch spot.