 Posts

56

Joined

Last visited
Recent Profile Visitors
The recent visitors block is disabled and is not being shown to other users.
MarkFamMan's Achievements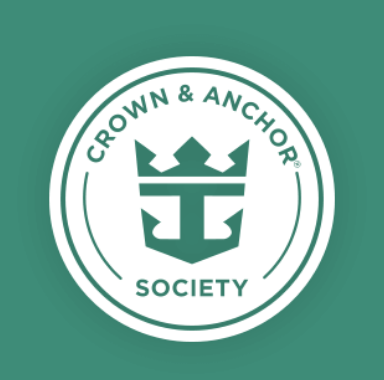 Emerald (4/7)
25
Reputation
Good idea, I just have other hobbies I travel for unfortunately, and with kids, well it's only so much time I want to be away, which isn't much!

Well, found out the hard way that the offer was if you booked prior to september 2021(which I did and I think that's when the agent said), BUT you also have to be a gold member or higher as well. It was my first official cruise with Royal, as I have cruised a chartered Royal but not Royal so I miss out. Was hoping to go directly to platinum . Sailed an 8 night allure in suite so got my 16 and not the 32 I anticipated. Now, how to convince wife who doesn't nearly enjoy cruising as much as I do to book again

If you are in a sky class suite or higher your concierge will reach out a week prior and you can reserve then instead of once you get on a ship. May be something to think about if you aren't about royal up. Plus sky class gets you Coastal kitchen, beer/wine/soda 11-11, 5-8 happy hour with cocktails. Many other benefits too. Just a thought, also remember on ship any specialty dining you can reserve if you are at say 150 central, and want to reserve izumi or chops you can usually from what I read and hear at 150 central.

It's not by chance one of the OSU Buckeye Cruise for Cancer is it?

MarkFamMan reacted to a post in a topic: Positive New "Back to Bold" Milestone Metrics Published by Royal Today

Thanks all again for the input looking forward to checking it out, a few times for me, and it seems like wife determined to everyday if she can!

I'm sailing 3/19 2BR GS on Allure, and my concierge email does show wine and beer 11-11 in lounge.

Really is. Feel they are more lax with it vs a DL too.

So sad, its ashame people think they have to end it this way, or to be crazy enough to think they would survive.

4 out of 5 us tested and negative, mother, will be tested later today with results! Update all in the clear all negative!

Doing a closed loop 8 night with Allure 3/19. Do either of these work at port everglades, or is it not even worth bringing card with me?

yeah forgot about that. I don't have on phone and Royal blocks vpn usage too right?

Hey see you on the roll call, I have the internet package and peacock, if it's not playing anywhere and family is tied up maybe we could meet and watch via phone stream on peacock? Otherwise maybe playmakers would have it on? PM me if ya want, if I can help and get away from fam for a bit I'm down. Used to race motorcross,drag bikes etc. Father used to own a dealership for 40+ years and he's still hooked, I moved to motorsports and racing cars since having kids.

15th street fisheries is close, and pretty good...they have an upstairs smart casual, then a more casual downstairs area. https://www.15streetfisheries.com/upstairs-dinner

I believe you can do this monthly or so, Just reordered more myself.

Ouch that's a bummer but seems pretty stand up of NCL other than the non passport item already brought up. Our 3/19 Allure was rerouted from Puerto Plata, DR to San Juan, PR. Wonder if the shallow channel was partially to do with the reroute?