 Posts

52

Joined

Last visited
Recent Profile Visitors
The recent visitors block is disabled and is not being shown to other users.
jcfoshe's Achievements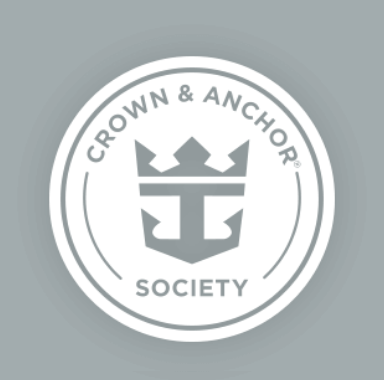 Platinum (3/7)
15
Reputation
just looked, both app and website, still the same crap, not ready for me. I have news for them, I am ready for them.

I have seen aomeone else post that there cruise is on July 7, a day before ours, and they could not get boarding times until today about 4pm. guessing they are running way behind. Smaller ship, less important, focus on the bigger ships first

Yep, someone at royal missed the boat. I did understand what you was getting at, but the pictures comfirmed. I go through that way and click check in and I go to the page where I have updated our passport info, then click on boarding time and get the message we are not ready for you.

I have tried that as well, on the app, on the website, the message I get back is we are not quite ready for you to check in, come back closer to sail date to get boarding time.

out boarding time is still not available. Glad yours was ready

thanks for the info, i did try on the website as well, same message, not ready .

nope, Independence of the sea for july 8th

i keep looking, still not ready it says.

thanks, I will keep checking. I know last week I received an email saying our itinerary has changed, but it has not updated on the app yet, and was hoping that was not affecting checkin times.

This morning I can check in, I thought I could just go in and get a boarding time and then come back later? I am on the app and hit check-in and go the the second step for boarding times, it say not ready yet check back later. Do you have to complete step 1 first, which means have to have passport and other info for the other parties in our group just to try and get boarding times close together? Or does boarding times not available until later? Ideally I would like to just get boarding times for the 3 groups that are going and they complete the rest, we are all linked.

We have purchased the deluxe drink package for our September cruise. Yesterday my wife was put on medication that she cannot drink with, but the medication is more important. I know we can do one deluxe and one refresher package, but I have to call in for that. Since I already purchased the deluxe will they just change my wife's and refund the difference, or do I have to cancel and rebook meaning I will lose the price I was able to get the deluxe at?

If you know you want it, book it now. if price does go down you can cancel and immediately rebook at lower price at no charge, it does take upto 7 business days for the refund back on card. And the base price can and does go up. Our next cruise the drink package started out at $76 a day, its now upto $105 a day.

My daughter had to cancel her cruise, but since the last payment was made with my card, they refunded the port fees and taxes, insurance, gratuities, and refundable deposit cost back. my travel agent said give it a week and see if anything else comes back.

All my cruises still show good on the website, I will talk to my TA tomorrow and start digging into it.