Posts

220

Joined

Last visited
Recent Profile Visitors
The recent visitors block is disabled and is not being shown to other users.
raahc's Achievements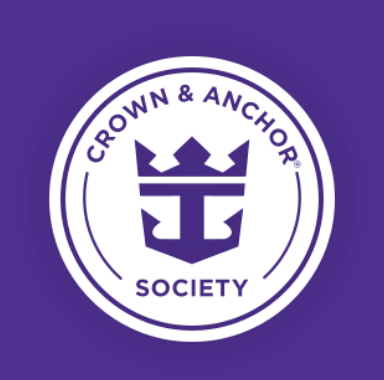 Diamond Plus (6/7)
112
Reputation
Time is going by so fast, I hope it works out for you! Unfortunately, my husband can't bid for his vacation dates until late January, early Feb of each year, so we have no idea when, or if, we want to cruise again. We were on Harmony this past Feb. I hope you will enjoy her! We thought about the L&S as well, but we won't be able to pinpoint a date before final payment. Thanks for reminding me of our options! That's amazing that you were able to save some money! Thanks for your response!

Hi everyone, I hope you are all well, and keeping safe! I've been out of the loop for a while ... We booked this cruise in January 2020, before the pandemic started, and I should have booked a refundable deposit (too late, so sad). I can't stress about that anymore, it's a lesson learned. Our final payment is due the last week of October. Like most people, we only booked with Allure because of the amplification. Our TA is keeping me up to date, but I'm definitely not interested in a future cruise credit with RCI. I believe we will lose our $500 deposit. ? Is there any hope things will change in the next two weeks? Be well ?

Hi @gi333 I started planning for our cruise about 6/7 months before sailing (returned last month) and didn't know where to stay as well. RC blog is amazing! I had so many options ... MCO, Orlando, near the port or Cocoa beach. I finally decided on Melbourne - so grateful to @AshleyDillo We stayed at the Fairfield Inn & Suites Melbourne Viera Town Center for two nights. It was very clean, new, and we loved the area, very peaceful and quiet! Wish we had stayed longer! The hotel is really amazing. I was able to save a lot of $$$ too! We flew into MCO, picked up a car from Hertz, and shopped around Orlando area, had lunch, then drove to Melbourne. The next day, we visited Port Canaveral and Cocoa beach. On embarkation day, we returned the car to Hertz, hopped on their shuttle and was at the terminal and on board the ship by 10:45 am!

OMG, I thought I might be the only one. I Googled how to purchase stocks and then closed my browser too! I have a hard enough time trying not to look at my mutual funds each day. They have dwindled to beyond recognition in just three weeks ? I have to stop checking!

Congratulations! Do you have to be a member of Club Royale? I'm not sure how that works? That's fantastic. Did you call RCI and just ask them? I'm not clear on why they would give out free upgrades? This is all new to me. Thanks.

Thanks for the extra info. I did note the difference in occupancy. My concern is that I have severe motion sickness which I can manage with meds, but I'm not sure how I would fare with smaller ships than Oasis class. I felt quite a bit of movement on Harmony, and even with Oasis, but both times were weather related even though it wasn't hurricane season. The seas are very unpredictable! The Edge class sounds great, if I can break away from RCI ... lol. Thanks again! Hi Michelle! The Edge class is sounding better and better! I'm glad to hear you enjoyed it. We are looking at trying a different class of ship for a change rather than continuing to sail on Oasis class. Much appreciated!

I completely understand as I am very, very sensitive to fragrance, perfume, etc. Thankfully, I didn't smell any perfume or have a problem with their hand sanitizers, but I also brought my own everywhere we went. I would plop my mini bottle on the table! A few times, the Maitre D' or someone else would come and shake our hands, or we'd touch the menus, then I'd use my hand sanitizer again. I brought a big bottle to refill my little ones. I don't go anywhere without my own, it's fragrance free!

I hear you! If airfare wasn't so pricey, I'd cruise more often! My WJ doesn't renew until December, and I like to cruise in Dec, Jan, or Feb, so my companion voucher comes too late ?

Hello, I'd like to consider Celebrity for our next cruise, but I prefer the larger Oasis class ships (I started off big, so personally I can't go down now ...lol). If I'm used to Oasis, Harmony and Allure, would Apex and Edge be the largest and newest? I'm very prone to motion/sea sickness and can "get by" with meds. I don't think I can do smaller ships.

Hi! Just some questions about group rates ... 1/ When you transfer to a TA and are offered group rates, do I contact only the TA for questions afterwards? 2/ Can I still book my own shows when they open up on the cruise planner? 3/ If I have a dining room location/special needs request, do I go through the TA only, and not RCI? Thanks!

Ahh, thank you! I have been doing the Epley maneuver, but I think only time will work for me, and hopefully soon!

Thank you all so much for helping me organize our cruise! We returned from Harmony last Sunday (Feb 16), and had a great time. We had a few bumps along the way, and the sea was quite rough for the first three days – just goes to show that you can't predict a cruise by the weather/month of sailing! I'm experiencing vertigo (trying to get my land legs back) so still not feeling 100% (lasted two weeks last time). I'll keep this short ... just wanted to give my appreciation to everyone who answered every little question I had, no matter how big, small or silly! Oh, and the best way to deal with post cruise depression? Book another cruise!

I'll have to see it all for myself !!!! ?