 Posts

92

Joined

Last visited
SolariumSnoozer's Achievements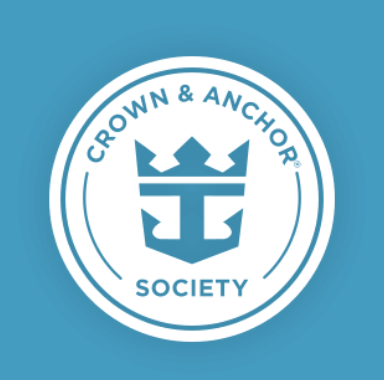 Diamond (5/7)
75
Reputation
This happened to me a few weeks ago on Freedom. If you have purchased the KEY for a future sailing, I highly recommend reaching out to Royal to confirm the KEY is being offered on that sailing. I received an email the evening before the cruise detailing "new post COVID" KEY benefits. Turns out that email was for a future Oasis cruise and not for my Freedom cruise although there is no mention of ship or date in the email. When I arrived at the port there was no KEY signage and none of the staff knew what the KEY was. When I got on the ship, I went immediately to guest services and was told the KEY wasn't starting on Freedom for another 2 weeks. After much discussion, I spoke with an assistant manager who said she would reach out to Royal to ensure I would get a refund since they could do nothing onboard. Eventually, she got a message to me confirming I would receive a refund. It turns out when I got home and checked my credit card, Royal had refunded me the week before the cruise. I don't know how Royal is communicating with guests when they cancel the KEY but I did not receive any updates. The situation left me with no internet access on the ship and I had to go purchase it onboard. Fortunately, the staff member selling internet was very understanding and after explaining the whole situation to him he did offer me a discount to account for the lost opportunity to buy the internet package in the Cruise Planner. Staff member service onboard, still excellent, Royal corporate communication, not very good.

I would say we were there about 1 hour, but we weren't in a hurry so we sat a while and enjoyed our desert and had a cup of coffee.

None of the ports on my cruise were tender, so my answer has to be yes they offer priority departure at all ports. We couldn't find the meeting area at the proper time so we did not use the port priority departure at all. Specifically the ship arrived in San Juan at 1:00 PM which created a much larger than normal peak of people trying to debark at the same time. We definitely tried to use the Key that day but Royal was not clear on where to meet and more importantly what time to meet so we missed on using the benefit.

After 2 long years in dry dock, I just completed a cruise on Adventure of the Seas out of Port Everglades. I sailed with my wife (my much better half) and surprised her with the Key. I have read many reviews of the Key and I thought I would include my experience in the hope someone else might benefit. This was my first opportunity to purchase the Key. When Royal introduced the Key I was quite intrigued by the offering and thought it was something worth trying; especially at the sale price of $19.99 per person per day. My logic was similar to others, I had already committed to the luxury of purchasing the 2 device Surf + Stream so I would only be paying the difference for the Key. It took Royal a long time to post the Key on my Cruise Planner and the initial price was $34.99. This was way too expensive for me, so I initially gave up on the Key and purchased the 2 device Surf + Stream on sale. Eventually, and it took months, the Key price dropped and after a couple of purchases and cancellations I got the Key for the sale price of $19.99. It would seem Royal priced the Key beyond their customer's interest and were forced to reduce the price. Below is the Key welcome letter Royal provided once on-board. So let's talk about these Key benefits: Priority check-in and boarding. We arrived at the port early, about 10:40, and after leaving our luggage with the porters approached security. I looked for signage to direct Key guests but there was none so we just entered the single security queue with everyone else. The line was short and it only took a few minutes to get to the front but once there I overheard someone ask the port employee where guests with the Key should go. The employee opened the ropes and let those guests enter security, in front of us, bypassing everyone else in the queue. Lesson learned, never assume and always ask. Shame on Royal for not having any signage, still no harm, it maybe cost us 5-10 minutes. After clearing security, I saw the Key signage for check-in and went there. There was no line at the Suite/Key check-in area and with our expedited arrival we were on-board in less than 5 minutes. Truth is the other check-in lines were no more than 3 people deep so the Key saved us a maximum of 10 minutes during check-in. So to recap, arrival to on-board was probably 10-15 minutes with the Key and 20-30 minutes without the Key. I am sure this benefit would be significantly more beneficial later in the day when most of the guests arrive. Carry-On luggage drop off and welcome lunch Once on board we went right to the dining room to drop off our luggage and have our welcome lunch. There was large signage at the dining room entrance on deck 4. The crew there asked us for our cabin #, provided us our Key welcome letter, took and tagged our carry-on luggage and asked us if we were ready for lunch. We told them we were and were seated immediately. Lunch was by far the best benefit of the Key. The dining room was relaxing and quiet. My wife kept commenting how wonderful lunch was with a big smile. She loves the service in the dining room and we tend to eat there for lunch (when open) and all dinners. It was such a contrast to eating in the Windjammer on embarkation day, no looking/fighting for a table, no running around the buffet and the quiet was soooooo relaxing. The lunch had us in vacation mode immediately and set the tone for a wonderful cruise. Of course, the food was delicious, but we so enjoyed the ambiance. I would definitely consider booking/purchasing a specialty lunch on embarkation day if/when we don't purchase the Key in the future, it made that much of a difference. Shortly after lunch the cabins were ready and our carry-on luggage was there waiting for us. Private sessions for on-board activities Royal provided the letter below detailing the times for the Key private sessions. My wife and I took part in the Flowrider session on day 2 and I did the Rockwall on day 7, we skipped the ice skating sessions. During normal hours, the Flowrider appeared to have a queue of ~15 people (45-60 minute wait minimum) whenever I happened by. During the private session, we started with 5 people and ended the hour with 8. During the hour, we each received 4-5 turns. The crew were very attentive and encouraging, they even convinced my wife to take a turn doing stand-up (wish I had videoed that), but I think they were just great crew members as they appeared to me to be just as attentive and encouraging the whole cruise. Personally, I enjoy riding the Flowrider although I never have the patience to wait 45+ minutes standing in the sun. During the Rockwall session, I had the activity almost all to myself. Priority departure from ship to shore at port of calls This was a failure. The Key letter specifies that priority departure is only available during the first hour after arrival. We went down 5 minutes after the ship was cleared and could not find the Key waiting area. When we asked about Key priority departure at guest services, they told us we had missed it they had already left. That evening, guest services called to ask us our opinion about the Key and embarkation. After complementing the lunch, my wife explained what had happened earlier that day regarding priority departure. Without prompting, the guest services agent offered my wife a complimentary bottle of wine. My wife asked if each of us could instead order a drink at dinner. The agent said sure, told her to order the drinks, put them on our seapass card and then call her back and she would credit our account. We followed her instructions and we received the credit with no issue. Surprisingly, the next day the bottle of wine showed up in our cabin. We tried to return it but were told to keep it. Reserved VIP seating at the shows For the welcome aboard show we went and found the Key seating area, it is on the second (balcony) level in the middle. Royal had an agent at the seating area to ensure only Suite and Key guests sat there. Once seated, my wife looked down and saw plenty of great seats available on the first level and she decided "we" would rather sit down there, so we did. For the rest of the cruise we bypassed the Key seating for any show in the theater, none of the shows were well attended so there were always many good open seats available. We did use the Key seats at the ice show. We arrived at Studio B a little late and found almost all the general seats filled so we made our way to the Key area and found great seats. For the ice show, the Key was definitely beneficial since we did not have to arrive 30-45 minutes before show time. Debarkation My comments on the debarkation breakfast are almost identical to the embarkation lunch. Being able to avoid the craziness that is the Windjammer that morning is a fantastic perk. The food was delicious and cooked fresh. They announced the times a crew member was going to be available to escort people off the ship, approximately every half hour. When we were done with breakfast we were escorted to the gangway, bypassing everyone else in line. Our seapass cards were scanned and then we were off the ship. We had been provided special Key tags for our luggage which was waiting for us in the designated Key luggage area. Here again Royal failed with signage. We looked for a special line for customs but none was marked and there was no one close to ask. All of the Key guests moved together to enter the single customs line. One of the guests ahead of us asked the first port employee about the Key when we were about half way through the line. Instantly she opened a pathway for us to enter an open lane that took us to the front of the line. This pathway was very close to the Key luggage area so it seems possible there was an intended way for Key guests to gather their luggage and enter a priority line for customs. In conclusion, is the Key worth it. I believe this is a personal decision each person will have to make for themselves. There are a lot of little factors that will make the Key more or less beneficial. For example, the Key might provide more benefits on an Oasis class ship that has more cruisers getting on and off, has more on-board activities and more desirable shows to attend than Adventure. If anyone has any questions, please ask and I will do my best to answer them.

Thanks again for taking the time out of your cruise/vacation to take us along. I always learn something new and truly enjoy following your blogs. This one definitely is an addition to the bucket list.

That isn't quite true. They grandfathered existing bookings in if you prepaid your gratuities. If you waited until the cruise began and allowed the gratuities to be charged to your sea pass account your were charged the new rate. So if you wanted to use on-board credit to pay your gratuities you were charged the higher rate.

As always @twangster thanks for taking the time out of your cruise to share it with us. Your pictures lived up to your reputation and I truly enjoyed your blog. Definitely a cruise to add to the bucket list.

SolariumSnoozer reacted to a post in a topic: Navigating Our Way To Perfect Day | Navigator of the Seas Not Live Blog 10/28/19 To 11/1/19

I use Google flights, if you log in you can enable the price tracker and you will get an email whenever prices change. I just booked a flight this week, Google caught a price decrease that only lasted for a few hours.

Thanks again for taking the time out of your cruise/vacation to take us along. I always learn something new and truly enjoy following your blogs.

Following along, always enjoy your blogs and pictures, they provide great ideas for future cruises.