 Posts

56

Joined

Last visited
Recent Profile Visitors
The recent visitors block is disabled and is not being shown to other users.
mamie's Achievements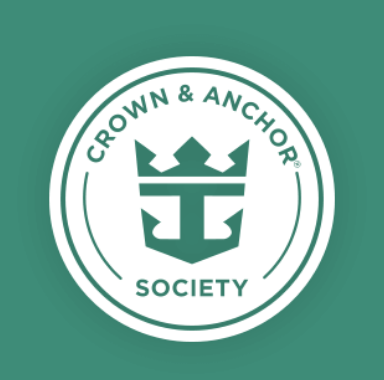 Emerald (4/7)
27
Reputation
Hello, Who has used MEI TA for Royal and Disney World? I will be going to both within the next 12 months. Did you get any additional benefits booking with them? I have 5 days to transfer my NextCruise booking. Next week I will book Disney World. Who should I use and do you get friend referrals.

MamaG reacted to a post in a topic: Harmony end of March.. anyone who tells you those big ships don't move is full of it!

We were on Symphony of the Seas the second week of March and we felt it. We always have our doctor prescribe the patch for us so it helped. I believe this month was an anomaly and not a good month. They had to cancel the Aqua Show several times our week and the previous week they did not perform because of the weather conditions. The director said it was the first time ever they experienced continuous weather conditions that prevented them from performing. They said we were going through 21 foot waves.

We are new to cruising so we base it off ship and ports.

Hello, Anybody from Charleston? I have two questions. First, where do you recommend I eat to get the local experience? I eat everything and love the hole in wall places. Second, I was wondering what the traffic is like in the evening from downtown (meeting st) to FLETC and back.

My husband and I had the thermal pass on Symphony two weeks ago and it was worth it. It was very relaxing. We went different times of the day and it was empty. Our ship had about 3,700 passengers. We also booked a couples massage and the bathing ritual which is their hot tub experience.

As of two weeks ago I did not see any donuts at the boardwalk. Symphony has Johnny Rockets, dog house, and playmakers on the board walk but I believe all were closed for breakfast but donuts are not on the menu for said venues. The only one that could be open for breakfast is Johnny Rockets. I believe donuts are made available at other venues such as park cafe, windjammer and café promenade.

I suggest doing it the earliest time so you can spend the rest of the day at coco cay. That is what we decided to do. We did not want to have to worry about rushing back to the excursion area which is in the chill island area. We had plenty of time when we came back. Yes, the excursion is about 2 hours long. It goes by quickly. Yes, you can take photo of the pigs with your own camera when you arrive at the deck area. However, the photos with the pigs on the beach will be taken by them on a Go Pro. Everybody took turns posing for pictures with the pigs and with swimming pics. You were also able to play with the pigs without pictures. There was enough time for everybody to get their pictures and interact with the pigs. I spent $49 for ten photos.

On Symphony they had tribute bands of Elton John and Earth Wind and Fire. The main band played a good mix. It seems the music is back. They also had jazz bands.

Last week on Symphony of the seas we were provided a compass every night.

Compass will be in your room once its ready. Yes, you can look in the app. It has everything from dates and times. Plus you can add them as reminders but remember you still have to reserve some shows. The app will indicate that ones that need reservations. Be sure to get on the ships wifi to make reservations. You do not need an internet package for this.

Its about $399 for 50 minutes (Symphony). You can book onboard. Port days are cheaper and the prices drop as the cruise goes on. I recommend the couples thermal suite for 7 days if yall enjoy suana and dry suana. Its very relaxing. $179. Fyi..prices vary by ship.

1. Taxis readily available. 2. Not fully but are probably running at 70 percent. Its spring break and demand is higher. 3. Once on board go to the main dining room and request a table for two. It won't be a problem. 4. I would eat at the airport. You can drop off the luggage but you may have to wait around until check in time. 5. You have to wear a mask in the terminal only. You don't need a mask once on the ship but employees will still wear one. 6. Last week they were not taking temperatures.

I went last week and enjoyed it. I recommend the dragon fly zipline. I have been to perfect day twice and labadee once. It's a beautiful beach and relaxing. I'm not sure why it gets so many bad reviews. In my opinion both of the islands are small and similar. Perfect day has a small water park.

I was there on March 11 below is their link. http://swimmingpigs.photostockplus.com/albums/

I did not see the buffet for breakfast in the main dining room. Windjammer was open for breakfast, lunch, and dinner on Symphony.