 Posts

22

Joined

Last visited
Recent Profile Visitors
The recent visitors block is disabled and is not being shown to other users.
mamie's Achievements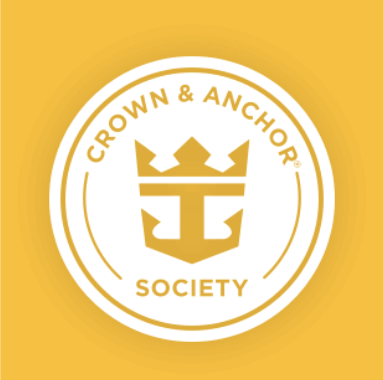 Gold (2/7)
14
Reputation
Hello, I was wondering for those who have cruised recently on the Eastern Carribean Itinerary where did they reroute you? I know other people were rerouted to various ports in Mexico but that is usually the Western Carribean Itinerary. I'm set to cruise March 5, 2022 on Symphony of the Seas. We are supposed to port in Labadee,Haiti, San Juan, Juan Puerto Rico, St.Thomas, and Perfect Day. As of now it seems Perfect Day is the only guaranteed port. I hear St. Thomas and Puerto Rico are not allowing the ships to dock and Labadee is still unknown. I know everything is fluid because of circumstances but just trying to get an idea.

In October 2021 we rented a car from enterprise and drove to the airport. We sailed with 50 percent capacity so the time frames may have been faster than normal. We had a flight scheduled for 2:30pm out of Orlando. We arrived at Port Canaveral by 7am. We were able to get off the ship and went down to the enterprise area and did not have to wait because they had a representative waiting. We were the first couple to take the shuttle to their car rental. I checked in for an economy car but they asked us to a higher option car. Because I'm an awesome wife, I choose as a surprise for my husband to take back the Challenger (free of charge) which my husband was delighted to drive the latest year. He has 2014 challenger. Although, I briefly lost my credit card in the parking lot exiting the shuttle it was found by the driver and we were on the road pretty quickly. The drive is about 45 minutes we also took the toll which cost an extra $11.00 that enterprise charged and we arrived at the airport by 9 am. It only took us an hour to drop off the car and go through security. We waited about four hours at the airport but they had a lot of stores (Universal and Disney) and decent food options to keep us entertained. I believe Orlando Airport recommends to arrive three hours before the flight.

It will be our first time on Oasis class ship too! I hope we board with almost normal procedures. I had this cruise plan, cancelled, and rescheduled since October 2019.

We have the Royal Carribean Card and we are eligible for on board credit through the my cruise points. The website does not explain the difference. Does it matter if I choose individual credit or shared onboard credit. We only have one cabin and everything we book is usually per guest: such as unlimited dinning, excursions with the exception of couples treatment for the massages. Do I need to choose shared credit if I want to purchase a couples treatment for the spa? The price is listed per couple. Any insight would be greatly appreciated. Thank You in advance.

My husband and I will be going on Symphony of the Seas and we plan to book a massage. I assume the bathing ritual is some type of mud bath. Can anybody provide any insight and their experience? We are debating to try this or stick with the stone massage. Thank You in advance.

It was amazing!!! You will never experience a more relaxing cruise. I'm soo glad we decided to cruise during this time. It doesn't matter what you are doing plenty of room so no need to rush to find a spot. We went on Mariner of the Seas October 8, 2021. The ship only had 1,600 passengers on board versus the limit of 3,000. We were extremely lucky because we were the only ship at Perfect day.

Just received an email, they canceled swimming with the pigs for my October 10,2021 excursion.

Yes, so you can get into the pool or hot tub.

Thanks, Matt! I must have missed that the first time I viewed the video when it was released. It's best to watch a couple of time as you provide detailed information.

Are PADI lessons available and if so what ships have them? I would like to take a driving excursion but I need to learn how to dive. I appreciate any information and thanks in advance.

I purchased a massage but noticed they do not offer a pass for the other facilities such as the sauna or aroma steam. Does anybody know if it's available and or is it free? This is my first time on Marnier. I purchased a thermal pass on Symphony of the Seas and I understand it's a bigger ship but I would assume they would have the basics on Mariner. Any insight would be appreciate and thanks in advance!!

I purchased two test through optumrx online. I can't find the proctor hours. Is there a certain time frame or is it 24/7?

I just booked the excursion on my October 2021 cruise but it's not listed for my May 2022 cruise.

Yes and I'm going to party like it's 1999! I'm going to cruise at least twice next year.

I decided to book a new cruise while my FCC is pending. Royal Caribbean explained I would have to put down a deposit but I would get refunded the gratuities, taxes and fees which equal out to be $500 so essentially they cancel each other out. The 125 % FCC is not over the total balance but the total price minus gratuities, taxes and fees.