 EmptyNestTravels's Achievements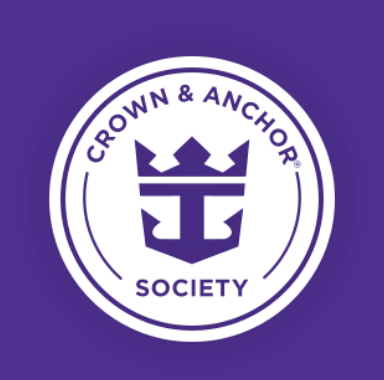 Diamond Plus (6/7)
125
Reputation
@Pooch The reviews on Yelp don't seem to be very good. https://www.yelp.com/biz/springhill-suites-fort-lauderdale-airport-and-cruise-port-dania

Has anyone stayed at the Home2 Suites by Hilton Fort Lauderdale Downtown (315 NW 1st Avenue)? Any review/feedback to share? Yelp reviews are not great for this property, but perhaps someone has first-hand experience staying there prior to their cruise?

Excellent video @CHRIS WONG. Watched it on YouTube yesterday. Will the casino staff provide any guidance/help on how to play the various games and gamble onboard so we can give Royal more of our money? Do the experienced gamblers get frustrated with the newbees who are trying to learn? Any thoughts or recommendations for how to best get started playing in Casino Royale? Thanks!

EmptyNestTravels reacted to a post in a topic: Join the Insiders and help support Royal Caribbean Blog

Tanner reacted to a post in a topic: xSAILEDx Independence of the Seas - Oct 3, 2022 (4 Night Bahamas & Perfect Day Cruise)

Mariner 04/09/2022 per Guest Services: Pax: 3,284 Kids: 826 Capacity: 85%

@Matt @SpeedNoodles @AshleyDillo @bazingau Thanks for making this happen! IMHO, the new format looks great, and should be very useful and easier for forum members to find/post roll-calls without creating duplicates!

Answers from Royal Caribbean's FAQ web page: https://www.royalcaribbean.com/faq/questions/what-documents-are-accepted-as-proof-of-vaccination According to Royal's FAQ response, pax should be OK to board with a letter as proof of vax. See attached image, and link to the Royal FAQ topic for full info.

Yes, it all depends on the particular sailing and not guaranteed. Here are the details for Military, EMT/Firefighter & Senior discounts from Royal's FAQ page.

@Matt & @SpeedNoodles & @AshleyDillo - For your consideration - can we please resurrect this suggestion from @bazingau for you to consider making a separate subtopic ("folder" if you will) under Roll-Calls for each ship name, so that roll-calls can be placed in the "folder" (subtopic) by ship name for ease of use? I'd recommend still following @JLMoran's topic name format syntax for the roll-calls in the (new) separate subfolders. And hopefully the admins could simply move old/existing cruises into the respective new folders by ship name to get us started. Thanks for considering.

CP prices are definitely going up, up, up. I just looked for my November cruise and Drinks (DX, Refreshment, and DX w/ Voom) packages, and the two separate Voom Internet packages were all the highest I've seen them so far. Ouch.

Hi @Lexster. I used the Royal app.

Check-in for my upcoming May 7th cruise opened at midnight last night (45 days out). Check-in didn't show as available at first. I kept refreshing, and was able to check in at about 12:05 am. If your cruise is May 8th, perhaps you will be able to check-in after midnight tonight?

I haven't been on Wonder yet to go to the Mason Jar. But other specialty restaurants that I've been to thus far just have a separate lunch menu (different from the dinner menu). It's been my experience there is no restriction on the amount of food one could order. However, I know there are some a la carte restaurants where you would have to pay extra per item(s) ordered. I don't believe Mason Jar is one of those. See @Matt's blog post on specialty restaurants, and his review (complete with menus) of the Mason Jar. The Brunch Menu from the Mason Jar (in the aforementioned Mason Jar review) may answer your question, too. Hope this helps! Folks who have been on Wonder, and to the Mason Jar, will hopefully chime in and provide more accurate Mason Jar-specific info.

Can't answer for Allure, but here are some recent pics of the snacks available at Cafe Promenade on Harmony and Independence.

It was closed three weeks ago on Harmony. Maybe @Pooch can update us (please) since they were just on Harmony last week?