Posts

17

Joined

Last visited
Recent Profile Visitors
The recent visitors block is disabled and is not being shown to other users.
CALFROM's Achievements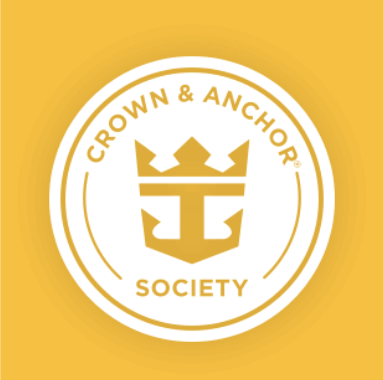 Gold (2/7)
7
Reputation
I seem to recall someone posting a month or two ago that you had a certain amount of days (maybe 30??) after your cruise to still utilize next cruise deals if you didn't book onboard. I can't find that post. I just returned from our last cruise . If that is the case, how do we do so? maybe this was a limited time deal and no longer available? any feedback is appreciated.

I had similar concerns, but in reality my two children are adults. I do know that you can request a rollaway in this room but those often are not very comfortable, especially for adults We decided to go a different way, we purchased an inflatable air mattress. It's only a twin size but it is extremely thick and bears weight up to 300 pounds. We sail on Sunday. I've already requested from our suite concierge to have extra bedding and mattress padding, for comfort, for the inflatable. They've already confirmed our request and will have the linens ready.

GB2500 reacted to a post in a topic: Flexible thinking in light of Covid ! I should have thought of this sooner!

Sharla reacted to a post in a topic: Flexible thinking in light of Covid ! I should have thought of this sooner!

CALFROM reacted to a post in a topic: Flexible thinking in light of Covid ! I should have thought of this sooner!

Allen2 reacted to a post in a topic: Flexible thinking in light of Covid ! I should have thought of this sooner!

Pattycruise reacted to a post in a topic: Flexible thinking in light of Covid ! I should have thought of this sooner!

No, I do not intend to that. I was more specifically referring to if we were continuing to test positive up to 72 hours prior, even if we were past the CDC quarantine period and are asymptomatic . I should have made that clearer as I see my post didn't reflect my intentions, that is my fault completely as I see how it read. I would have welcomed a response for clarification rather than the one you gave. Glad I have the opportunity to specify now. Policy is arbitrary at this point , based upon the discretion of the specific policy maker ..…we don't have to test for cruises under 6 nights, etc. it is a moving target which causes stress, which was the original intention of my post. One of my kids continued to get positive test several months ago, even after 3weeks of first positive test and was never symptomatic. There is no guarantee of a time sensitive negative .

cdixon22 reacted to a post in a topic: Flexible thinking in light of Covid ! I should have thought of this sooner!

Hello everyone! We booked our cruise, on allure of the seas, which departs on August 28 back in early November 2021. As the cruise has gotten closer I found that my unease about whether or not we will all test negative has increased. It will be my husband and I and my two adult children, neither who live with us. I spent so much time thinking of every scenario, getting them tested 11 days before so we can get a certificate of recovery, or what if they or us get Covid before the cruise and will there be enough recovery time to get a negative before the cruise. It has caused more tension and then I was aware of? For whatever reason, and maybe I'm the only numbskull who did not have this occur to her before now, but it came to me today, if anyone of us in the family test positive and therefore can't board the cruise, we will still have our vacation! We already have our flights to Fort Lauderdale, from different parts of the country, and I have decided I will start searching for a back up plan. The most important thing was us going together as a family , on a vacation, and not really the cruise itself. Though the cruise would be unbelievable! So, for those of us who are sweating it out, if you haven't been already done so, consider keeping your vacation time as well as the vacation participants in tact and do something different!!!

Toby, that had to be disappointing. Which airline may I ask?

frank Comazzolo reacted to a post in a topic: xSAILEDx Allure of the Seas August 28-September 3, 2022

Yes to all of the above in terms of relaxing ! Maybe I will have to look into a quick something for us to do in FLL before getting to the airport , rather than wait at the airport for hours.

Hello, We are in a CLS on Allure in a few weeks. Our flights are at 3:30 so don't need to feel rushed that day. What is the latest we can disembark so we can make the morning as relaxed as possible. Would you recommend self assist disembarking if you would like to get off the ship as late as possible? any insight is appreciated !

We are traveling in a crown loft on the allure. It will be my husband and I and two of my adult children. We just assumed all along that we would let the two of them sleep upstairs and convert the king bed into two twins and my husband and I would take the sofa bed downstairs. Really doesn't matter where we sleep, we are more excited just to be able to take the trip as a family! That being said, earlier today, I saw several photos and a video of the crown loft suite and some of them actually showed a folded up rollaway bed in the video/ pics. I didn't even think that was a possibility. It would be wonderful to get one of those and We would then have an option at least for my husband and I to sleep upstairs and then one of the my kids sleep on the pull out sofa and the other can have a fold out, if they wanted and if they fit comfortably on it!depending on its size. It would at least give us another sleeping option. has anyone been able to get a rollaway bed in one of their suites? I figured I could always asked the suite concierge when they email me a week before the cruise but thought I would get some additional info from you all.

Hi everyone, I've been on many cruises and always see that they offer incentives to book your next cruise while still on your current cruise. I've never done so. We actually have some unused future cruise credit going into this cruise that needs to be used by 8/2023 . I thought maybe this would finally be the cruise where I booked my next while still on my current one. The question is, for those of you have done it, do you really get any better deal booking while you're still sailing then if you were just to do it on your own at another time. Are there any helpful hints I should know or deals to be aware of ? THIA

We are sailing on the allure of the seas on August 28. We have sailed Royal Caribbean a few times before, but never in a Suite. I do understand the general perks in terms of the Voom Internet and access to the coastal kitchen along with the Suite sundeck and Lounge. Beyond that, I want to make sure I'm taking full advantage of the benefits available to us? For example, are there any Suite guests benefits during embarkation? I believe we should get an email prior to the cruise which would allow me to make reservations ahead of time in the coastal kitchen, correct? Are we able to pre-book any reservations for any of the shows or does that need to wait for when we were on the ship. what does the Suite Lounge offer? Any alcoholic drinks during the day or just at happy hour? Also, I can't remember if we have MTD or MDR selected. I saw prior to check in that it showed my dinner time at 8 PM but now that I've checked in I can't seem to find anything in regards to our dining. Perhaps I'm missing it. Are you able to make a reservation for both the coastal kitchen and the main dining room, in case the menu in the coastal kitchen does not appeal to our family? I apologize for all the questions, I just want to be front loaded with good information to make sure we are getting the most use out of the perks the Suite affords us. Thank you very much!

I've been trying to consider whether it makes more sense to stay at hotel that is very close to the port, or if we should stay more downtown on Las Olas Blvd. It's all still very close and I imagine not that much for an Uber to the port. We won't go to the beach so we don't need to stay by that. I like the idea of having options of being able to walk to things rather than have to take an Uber everywhere but it's not a dealbreaker for the right hotel. Any recommendations for which area to stay and any hotel recommendations? thanks in advance

wordell1 reacted to a post in a topic: Any suggestions for Roatan and Costa Maya local shore excursions?

Thanks so much for the info. My son lives in Pflugerville. Just moved there a year ago from Chicago!