 Posts

43

Joined

Last visited
Recent Profile Visitors
The recent visitors block is disabled and is not being shown to other users.
Southsider's Achievements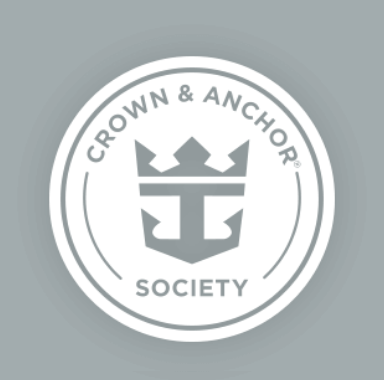 Platinum (3/7)
7
Reputation
Hi guys last day tommorow. Totally undecided. Help

Ok guys day started off a bit of nightmare had phone in airplane mode so clocks went forward an hour last night and I lost an hour left ship about 8am we thought was 7pm, There's a transfer from port to station 3 euro each. We then got in train to terminal and started off with coliseum, then Trevi fountain then Spanish steps , Vatican , St. Paul's square we were back on ship for 4pm with a cut off of 730pm there are loads of trains , metros. A wee tip is book the Vatican in advance we ended up paying an extra 20 euro each ad had to buy from third party on arrival at station ad was sold out. The coliseum viewed external no drama to go inside don't be put off by people saying too far away

All done and dusted. See my main post

I like the idea however one bud there and one back doesn't leave any Lea way if something was to go wrong. Loads of trains going. would rather get there and straight back and spend more time local

We are able bodied , it's more a case of arriving in time and doing something. Today wanted to go to Pisa. Missed train and next one was 2 hours away so patched it tbh I am not religious , Seems you get off ship then bused to port then you need to get to station. other option was Santa marinella which isn't far.

Hi guys. Looking at doing this tomorrow a couple told us it's more hassle than it's worth and to enjoy Civitavecchia anyone done it independently , ship docks at 715am then bud from ship to port then onwards ? Yes or no ? i can prebook fast pass to Vatican but can't prebook train as don't know how soon get to station

KristiZ reacted to a post in a topic: Anyone done wonder of seas med ?? Tomorrow I'm in La speiza. Help

I'm on wonder of seas at mo in the med. first sitting is 6pm and 830pm. I am my time. Minute I got WiFi on ship I booked up.

Most people going Pisa or Florence on there own will use the train

Ok guys on to day 3 of my first cruise tomorrow and it's been amazing wish I started cruising years ago Do I get train to PISA or train to Cinque Terre we are undecided the better choice ?

Thanks for heads up. I am triple vaxed and had covid 6 weeks ago will be careful

Ok I'm totally lost so I have my time dining Reason I wanted that is wasn't wanting stuck with 2 set times. I am boarding at earliest slot tomorrow so is it just a case of booking rest of week tomorrow. ??? so can you book times for my time dining. ? Thijk will go to guest services or MD on arrival see what can sort. Not even on ship and boo boo already

Can I do that on app tomorroe ? Wife wants to do main dining every night lol.

My stomach is churning first timer I have booked my time dining so do I just book in the morning is that easier than queuing etc. simeone mentioned book the shows then dine round about them help lol

So the neighbourhoods view that's been stuck in pending and I couldn't alter bid now says unavailable. But the spacious ocean view that I got a knock back on 3 weeks ago allowed me to make a bid and it's saying ONBOARD UPGRADE REVIEW. think I will go to guest services and see if can swing anything. Any advice ?