 Posts

334

Joined

Last visited
Recent Profile Visitors
The recent visitors block is disabled and is not being shown to other users.
Dad2Cue's Achievements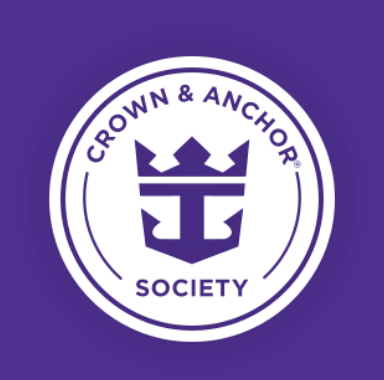 Diamond Plus (6/7)
249
Reputation
I agree with this statement. We had a cabana in the Beach Club area for 4 people at a great price considering it included the admission into the Beach Club. Now a cabana in the Water Park area that includes admission is tempting. A cabana in the Oasis Lagoon was nice too but harder to justify since there was no admission price associated with the Oasis Lagoon area.

Thank-you for the update. I was so disappointed that we didn't go on this cruise. My wife wasn't that disappointed. My doctor recommended that I didn't go and wanted to schedule surgery. I still haven't had the surgery and I'm doing okay so we probably could have gone. I didn't want to chance a medical evacuation from the middle of the Atlantic so we decided it would be better if we didn't go. With some luck, I will have surgery and be fully recovered by the October 2023 trans Atlantic westbound from Barcelona on Symphony. We might even tack on the short 3 day cruise from Rome to Barcelona and do a B2B with the trans Atlantic. My wife doesn't think 8 sea days in a row is such a great idea. I think it would be fantastic if the weather was good with relatively calm seas. I would love to hear about the westbound trans Atlantic you will be on this fall. Do you know how easy cruising from Rome would be as compared to Barcelona. We have been to both cities but haven't embarked on a cruise from either city. Thanks again

How were the seas/weather on this cruise?? We were supposed to be on this TransAtlantic but had to cancel. A TransAtlantic is still on our bucket list and we have rescheduled it for October 2023. Is it better going east to Europe in the spring? We are now thinking it might be better to go west from Europe and end up back in the USA. Any ideas on what might be better logistically and weather wise. What are the pros and cons?

I only saw one sign that was for "The Key". We followed the sign but it led us to the same place with everyone else in line. The line wasn't long because of reduced capacity so no big deal. The lunch in the main dining room was good but it took forever and we almost decided to skip it. Our carry on bags were in our room but they would have been fine with us as we waited for lunch. By the time we got out of the main dining room the staterooms were already open so once again the bags could have stayed with us especially since there was a long line to check the bags in. We had separate internet packages but we could have done as well with a single device internet package and shared it. I was a bit confused about free room service but that wasn't included. The doors to the shows didn't seem to be open early for anyone with The Key but perhaps everyone had The Key. I honestly don't think The Key opened up anything at all but we wanted to try it ... once was enough.

We usually plan every detail a year in advance for a trip like this however, time is getting short. We have been on a Mediterranean cruise that included Barcelona (first cruise ever at the time). We liked Barcelona and have never been to Spain except for that. A TransAtlantic cruise is somewhat of a bucket list cruise. I feel comfortable with the TransAtlantic part and ports in Spain --- not so comfortable with disembarkation and 7-day stay in Barcelona. We need everything to be as easy and as convenient as possible because nothing seems very easy anymore. We don't intend to take Barcelona by storm. We recall taxi service was great in Barcelona. A TransAtlantic cruise has been in the works for a couple of years but has been postponed or rescheduled several times. I didn't think this trip would happen so I didn't plan anything except for the cruise and the flight back home. I would not want to cancel the cruise. It doesn't seem like anything will prevent us from going this time except for health issues -- I think I'm up for it though. Cost is a factor but we realize we can't take it with us when "that time" comes. Any recommendations.??? Staying onboard the ship and doing excursions would be fantastic. Anyone know how the 4-day gap will be handled? A back-to-back with another Mediterranean cruise is a possibility. Thanks for any recommendations.

Tough call in that regard but generally I would agree. I was a "tourist" during the Cold War. Officially, my dollars needed to be exchanged at government banks and goods needed to be purchased at government stores just for foreigners. However, my dollars were well received by the citizens of Russia. The people were very nice to me considering I was the enemy. St Petersburg was called Leningrad back then but it was still a beautiful city with good people.

That's a good question. For us, it isn't a work around just to get on a cruise ship. We actually don't care anymore whether we go on the cruise or not other than to get what we paid for. My wife doesn't believe she is still contagious. I can't believe that I didn't have covid because I was as symptomatic as my wife but tested negative. From what I have read and heard about PCR tests, they can detect "dead virus" for months after being infected. We were advised not to do a PCR test before a cruise for a few months because of that. It isn't like we are trying to game the system. I think the CDC is clueless too when they changed the isolation time from 10 days to 5 days. Everything just seems so arbitrary (and political) ... we don't know what to believe or what to do!

Same thing happened to my wife last month. We were within 14 days of a January 9th cruise on Jewel OTS which was the first of a B2B on Jewel. The second part of the B2B wasn't within 14 days of her testing positive for covid. We cancelled the first cruise and weren't sure what to do about the second cruise. Royal decided for us and both of the B2B cruises on Jewel were cancelled. Since we cancelled the first cruise because of testing positive, we requested a refund. That seems like yesterday but you have to love Royal because a full refund just popped back onto our credit card today! We are now in Florida two weeks early for another cruise on Odyssey. My wife's last PCR test about 3 weeks ago was still positive. We decided to go to Florida anyway to enjoy some warmer weather compared to Iowa. We are waiting to do a rapid test before the cruise next week. We aren't sure what the result will be but neither one of us have any symptoms. I tested 3 times and never did test positive.

It says the FCC just needs to be issued and applied which I would gladly do. It doesn't say it will apply to the cruise that the FCC is applied to. Now my bubble has burst because something tells me the FCC won't be issued anytime soon. By that time, we will already reach 80 points after day 6 of our upcoming cruise ... what good is that??? Dear Crown & Anchor Society Member Late last week, we announced the unfortunate cancellation of your upcoming January 15, 2022 Jewel of the Seas sailing. Today, we want to respond to the many questions received regarding Double Points. We are happy to share that once the Future Cruise Credit (FCC) issued for this cancellation is applied to an upcoming booking, we will automatically apply the Double Points. There's nothing you need to do to ensure the points are applied. As a reminder, your new FCC can be used on any Royal Caribbean International sailing that departs on or before December 31, 2022 (or one year from your original sailing - whichever is further out). We know many of you booked your vacations because of the Double Points promotion, and we look forward to seeing you back onboard in the future. Sincerely, Royal Caribbean International

Thanks for asking this question. We are at 68 C&A points. I got an e-mail recently about the cancellation of Jewel OTS and was pleasantly surprised that Royal would be honoring double points for our cruise that was canceled. It was an 8-day cruise so double points gets us 16 points. 68+16=84 points so that makes us Diamond! When will we be officially Diamond cruisers? We have another cruise scheduled for Jan 29th. My wife gets the refreshment package and she is happy with that. I usually get a few "refreshments" too in terms of the souvenir soda glass which she doesn't use. I would rather have a couple of beers once in awhile and maybe an occasional mixed drink. My wife doesn't much care for alcoholic drinks. Seems like the drink vouchers will work just fine for me!

I have a $853 "problem" to solve just like your problem. I'm sure I'll think of something. I have already whittled the problem down to a $650 problem with cruise planner purchases! Strawberries and champagne is a good way to begin a cruise. Chops+1 is a good way to spend some money too. If all else fails ... I'll visit the casino.

I certainly can understand that strategy too! Except when the time comes to apply a FCC it seems to be hard to find the FCC. On the other hand, it can be challenging to remove a FCC and apply it a different cruise. I was told it could take months to accomplish that feat. I agree with @Sharla and "I have nothing nice to say about finding FCCs and applying FCCs". I did manage to apply a FCC once and went on the cruise so it is nice that I don't have to worry about that FCC anymore!

I really think it is better to apply it to a cruise, any cruise in the future that is likely to happen. Make sure it is applied correctly. With any luck it will be documented on the cruise vacation receipt. That way you will know where it went and have it applied to something.

I have one of those nonrefundable $300 deposits on a cruise after the May 2022 cutoff date and not covered by CWC. My deposit was $100 per person for 3 people. I wanted to either change or cancel the cruise because one person couldn't go on the cruise. I could change the cruise and pay a change fee (keep same reservation number) or I could cancel the cruise and end up losing the whole $300 either way. One little trick they said was possible was to take a person off the cruise. Then the deposit is $200 for two people. If I cancelled I would only lose a $200 deposit and $100 would be refunded. I'm not sure if I could have taken 2 people off and the deposit would only be $100 and then if I cancelled, maybe $200 would be refunded?? I ended up taking the one person off and opted to decide later about what to do. However, I'm hoping the CWC dates get extended.

It is a dilemma. It is my understanding that a PCR test can stay positive for months after being infected. My wife'symptoms are pretty much gone. Even the CDC has decreased the quarantine time from 10 days down to 5 days as long as symptoms are gone. That reminds me, I need to make sure that I make an appointment for a rapid test instead of a PCR test for 2 weeks from today. The 2nd cruise of the B2B is January 15th. The first cruise was supposed to be a 6-day cruise on January 9th. I think I will just reschedule that one and maybe not mention the positive PCR test. What are the chances of someone wanting to do a PCR test while we are on the cruise? I'm pretty sure it will still be positive. I also wonder how many onboard covid cases on cruise ships were from people who got on the cruise with a negative rapid test but later got a PCR test that came up positive due to a covid infection months before the cruise???