 Posts

303

Joined

Last visited
Recent Profile Visitors
The recent visitors block is disabled and is not being shown to other users.
Dad2Cue's Achievements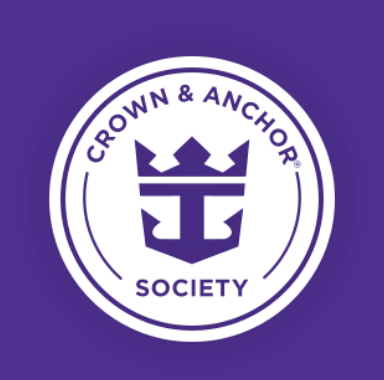 Diamond Plus (6/7)
229
Reputation
I received an email stating that the new departure date for the TA on Wonder of the Seas was April 20th, 2022 with the same great itinerary as Allure. It didn't specify the date of arrival in Barcelona but the email implied that nothing else changed except for the departure date and the ship. I assume it is still a 14 day TA crossing so May 4th 2022 sounds right for arrival in Barcelona. Option #1 for me!!! Option 1: Stay onboard the new Wonder of the Seas transatlantic cruise departing on April 20th, 2022 We'll automatically move you to the Wonder of the Seas sailing departing 4 days earlier than your original cruise. Your new sailing will still offer the same beautiful destinations as your original cruise, and it'll depart from the same destination. We'll do our best to move you to a like-for-like stateroom and your original stateroom category price will either be protected at your original cruise fare rate or reduced to the current cruise fare rate (whichever is lower). This excludes taxes, fees, gratuities, and other non-cruise fare items. If you were already paid in full and your cruise fare rate decreases, we'll provide you with a refund for any difference in pricing. You can expect to receive your refund to your original form of payment 30 days after we move you. Kindly note, refund times may vary depending on your financial institution. And, you'll also be reimbursed for non-refundable airline charges with receipts (up to $200 USD per guest for Domestic flights or up to $400 USD per guest for International flights). Please email your airline receipts and booking information to

[email protected]

for review and reimbursement. Lastly, as we return to service, our sailing protocols will continue to evolve. To stay informed and up-to-date, please visit RoyalCaribbean.com/Health.

We did an Alaskan cruise in May a few years ago and it was COLD! My cold tolerance is good and 50 F in the spring feels balmy. When we went in May, the temperature got well below 50 F gauging by the snowflakes. We will try another Alaskan cruise next August 29, 2022. 72 F is well above my cold tolerance. My heat tolerance is about 85 F --- I would say 72 F is perfect.

Thank-you ...very clear. I think that we will do the same thing. We will be traveling to Florida 4 days before the cruise. We will likely use the eMed test before leaving home. If all systems are go we will get tested again in Florida at CVS --- what was the cost at CVS? We will get the 6 pack from eMed and use then as needed during the month we spend in Florida. We are doing a B2B followed by 6 days on the ground in Florida and then another B2B. I think we are crazy but what could possibly go wrong????

Seems true according to the email I just received. She departs April 20th --- four days sooner than when Allure was scheduled to depart. I think I can make that work ---- I WILL make that work!!!

I have read the CWC verbiage at least 100 times and I still don't understand it. The "sail by April 30th, 2022" makes no sense to me because a FCC can be "applied" by April 30th, 2022 to a cruise that "sails" by Sept 30th 2022.

Quick question .... I booked a cruise long before October 31, 2021 and the deposit is nonrefundable but covered by Cruise with Confidence. The cruise sails in October 2022 I now want to either #1 cancel the cruise or #2 change the sail date The deposit is $200 ($100 per person) If I cancel I should get a $200 FCC ... right? If I change the sail date I pay a $100 per person change fee ... which is like losing my deposit. Should I: #1 -- cancel the cruise and rebook it after I get a FCC and use it for the new deposit? #2 -- changing the sail date does NOT seem like a good option #3 -- forget about it and go on the original cruise date which I don't really want to do.

wordell1 reacted to a post in a topic: News from Southwest Airlines is why it's smart to fly in a least the day prior to embarkation

Dad2Cue reacted to a post in a topic: News from Southwest Airlines is why it's smart to fly in a least the day prior to embarkation

We would always go 2 days before the cruise to play it even safer. It wasn't much of an inconvenience to be in Florida for 2 extra days in January as compared to being home. We have 4 extra days before our upcoming cruise with the idea of getting covid tested in Florida. I may even get tested before we leave home just to make sure. I'm vaccinated so I don't anticipate any problems. I would rather be safe than sorry. I can probably handle more days on the ground in Florida. However, currently I might be better off on a cruise ship as compared to being on the ground. I still have some time to figure this out.

For purchase on the cruise planner. Should I cancel it and ask for a free lesson?? I'm not sure if the $25 is for the two complimentary drinks or the lesson or the FreePlay. I just hope all the free stuff entertains me for at least an hour.

Hi Chris, I signed up for the LEARN TO PLAY: CASINO TABLE GAMES that costs $25. I will put my limited skills to the test with $25 in FreePlay. How is this considered FreePlay when I paid $25 to learn to play??? I'm the type of gambler who quits if I ever get ahead by a few dollars. Otherwise, I just plan on losing a certain amount of money and I try to see how long I can make it last. Sometimes $25 doesn't take long to lose so I was wondering if my lesson stops when I lose my $25 of FreePlay??? Will you still be on Odyssey In late January --- early February?? I would gladly share with you one of my two complimentary drinks that come with the lesson. I really enjoy your videos and will say hello if you are still on Odyssey the last week in January. You are doing great work and I especially like how you announce that the casino is open on one of your videos.

First ... I hope everything works out!!! Second ... should I be rethinking my plan for my cruise this coming October? My kids are adults now and we all all vaccinated but everything seems so "weird" as you say. This all sounds like something will go wrong but I still want to be optimistic.

My stuff isn't too complicated or lucrative for a TA. Also, I wouldn't want to create any additional burden for a TA. Maybe I shouldn't think of it that way. However, I have experienced enough hassle to know there is no way I would ever want to be a TA. I can't imagine what hassles a TA must be experiencing dealing with Royal and their clients. I know that I couldn't handle being caught in the middle like that. TAs must be earning every cent they make so I will praise them for all they do.

When will they extend the expiration date on a FCC? I already have two future cruise credits to use so I don't want any more. As this covid fiasco continues, the window for using the FCC is shrinking. I personally think Cruise with Confidence should be extended to the end of 2021. The expiration date on a FCC should be extended to the end of 2022 so it coincides with the double point promotion. All these dates and new deadlines are hard to keep track of. Maybe Royal will read this.

• The Cruise with Confidence program covers bookings that are booked on or before August 31st, 2021, that set sail on or before April 30th, 2022. • Future Cruise Credits are valid to book by April 30th, 2022 and sail by September 30th, 2022. Why can't these dates just be extended through the end of 2022 just to keep it simple? I tried to change a cruise date currently booked the first week of October 2022 ---I would like the exact same cruise but one week sooner in September 2022. I was told there would be a $200 change fee. However, I could cancel the cruise and get a 100% future cruise credit and then use the FCC to book the new cruise and there would be no change fee. I wasn't sure what to do so I left everything the same. Has cruise with confidence been extended? I was trying to make the above change before the July 31st deadline so it would seem that I have another month to think about it.

I'm on Allure for October 24th and I made the final payment 2 weeks ago. I don't know yet whether I'll actually go. Whether I have to wear a mask or not won't be the deciding factor. I plan to show up for the cruise no matter what. I'm vaccinated but I'm not sure what restrictions will be in place for the "vaccinated". I feel sorry for the "unvaccinated" and if that were me--I wouldn't go. The way I look at this---it will be a new experience and I will learn what it might be like to cruise in the new world we live in. If I don't enjoy the new cruising experience, that may alter my decision about cruises planned for 2022. I still wear my mask even when I go into places where is isn't required anymore. I'm basically a conformist so now I feel out of place when I wear my mask --- it is my choice though. I really don't care that much about what other people choose to do. I will second what @twangster says --- "At the end of the day follow your gut and do what you feel is right for you."

Those kinds of restrictions only apply to cruise travel. All other forms of travel including space travel have no restrictions. Wearing a space helmet is strongly encouraged.