Posts

67

Joined

Last visited
Recent Profile Visitors
The recent visitors block is disabled and is not being shown to other users.
BigMac3001's Achievements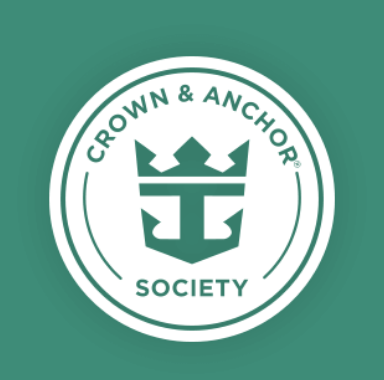 Emerald (4/7)
58
Reputation
It's been an interesting first day for Symphony. We started a day late due to the storm, and the app was pretty much useless most of the day. I spoke with one of the IT leads, and the issue was the delay in sailing led to them not setting up any of the financial portfolios for the guests. Basically, the app didn't know any of us were paid guests. This forced everyone to line up at the box office to reserve any show that required advance registration. We got on the ship at 10:30, and the line already snaked out of the Attic and down the art gallery hallway. I've heard from folks that there were some who waited for hours in line. In fact, they came over the intercom around 3pm and said that they had cut off the line. The same issue caused shore excursion issues. No excursions could be bought or amended for most of the day. There was a line in the excursion area all day, and staff reported to making notes on pads of paper in hopes of entering in the changes once the system came back on line. In short, the day was full of long lines and upset guests. Customer service confirmed we have over 6,000 on this sailing, so it looks like full capacity didn't help anyone. Royal should know how to make things run more smoothly after a delay. I'm sure it's not their first one...

This is why I decided not to go with a package. For my wife and I next week, it would cost us a grand. That's insane.

Newbie here, so sorry for the dumb question. What's the towel situation on Cocoa Cay. Can they be checked out like on the ship, so should we bring some from the ship? Thanks.

San Diego Garrett reacted to a post in a topic: Number of Passengers For Each Assigned Boarding Times

Right there with you. I'm 55 down, and I know it's not going to be pretty after next week's sailing.

I'm boarding at 10:30 on Saturday for Symphony. I'll see if I can ask someone.

Treat her nice, everyone. We'll be cruising right after you. So freaking excited!

Saving trees. Never a bad thing.

Hey all. I'll be cruising after you get back. Can you confirm if the escape room, Flight, and Hairspray are up and running? Thanks.

You obviously have never met my child. You see, she has a parent who actually taught her how not to be a brat.

That's what I meant. Once you have the positive PCR, that's really all you need. My initial positive was antigen, which is why I got the pcr.

So, my antigen test was an at home. I did the drive thru at Walgreens to get the PCR, which I'm waiting on the results. I assume it will be positive, but my symptoms are already gone (hurray for the vaccine!). I intend to get the all clear from my doc next week, and get my antigen test two days from the cruise. That way I have the proof of recovery if my two day antigen comes back positive. Yes, I am a planner.