Posts

78

Joined

Last visited
Recent Profile Visitors
The recent visitors block is disabled and is not being shown to other users.
BigMac3001's Achievements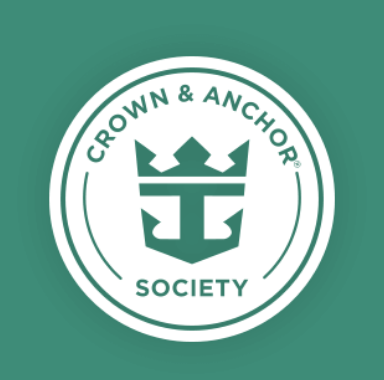 Emerald (4/7)
66
Reputation
Following as I'll be there in June.

Hey all, seeing if anyone us booked on this one as well. We were booked on Voyager until they did the redeployment. I also have created a Facebook group for the cruise dates at https://www.facebook.com/groups/1249977842506980/?ref=share.

It seems they are making the corrections. I'd give it a bit.

My planner finally updated. Luckily, my joined balcony rooms stayed the same. Woot.

You are all lucky. My eastern carribean from Ft. Lauderdale still says its three days less out of Galveston. Imagine how confused people are who aren't a part of a community like this.

Welp, Royal is having a lot of fun with us at this point. My 7 night Voyager out of Fort Lauderdale is now a 5 night out of Galveston. Baby steps, I guess.

Hi, cruise buddy. See you in June!

Thanks for the info, and the increased heart burn

As I've stated many times, I'm a planner, so I am working on planning out our next (second for all of us) cruise in June. We booked Voyager, but I see we are going to be moved to Adventure. https://www.royalcaribbeanblog.com/2022/07/28/royal-caribbean-redeploys-cruise-ships-2023-2024-cruise-season-due-new-speed In the past, when they do these ship changes, how long does it usually take to get the new reservation? My reservation is still showing Voyager. My big concern is if they will change the actual ports/dates as I'm already starting to figure excursions out. Thanks all.

I'm booked on Voyager June 3, 2023. It's still showing up as so on my reservation. I wonder when they will roll us over to Adventure.

It's been an interesting first day for Symphony. We started a day late due to the storm, and the app was pretty much useless most of the day. I spoke with one of the IT leads, and the issue was the delay in sailing led to them not setting up any of the financial portfolios for the guests. Basically, the app didn't know any of us were paid guests. This forced everyone to line up at the box office to reserve any show that required advance registration. We got on the ship at 10:30, and the line already snaked out of the Attic and down the art gallery hallway. I've heard from folks that there were some who waited for hours in line. In fact, they came over the intercom around 3pm and said that they had cut off the line. The same issue caused shore excursion issues. No excursions could be bought or amended for most of the day. There was a line in the excursion area all day, and staff reported to making notes on pads of paper in hopes of entering in the changes once the system came back on line. In short, the day was full of long lines and upset guests. Customer service confirmed we have over 6,000 on this sailing, so it looks like full capacity didn't help anyone. Royal should know how to make things run more smoothly after a delay. I'm sure it's not their first one...

This is why I decided not to go with a package. For my wife and I next week, it would cost us a grand. That's insane.

Newbie here, so sorry for the dumb question. What's the towel situation on Cocoa Cay. Can they be checked out like on the ship, so should we bring some from the ship? Thanks.