 Posts

30

Joined

Last visited
Melbae9's Achievements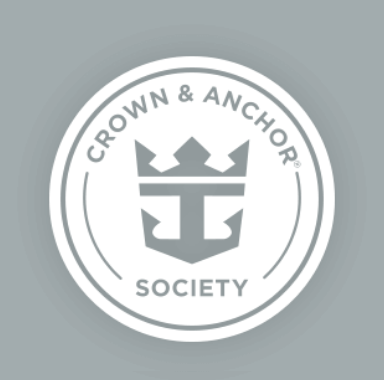 Platinum (3/7)
11
Reputation
Ohh thanks for the recommendation! Looks fabulous!

Hi Everyone! Looking for unique and/or private excursion options in St Croix and Tortola. Currently there are very limited options in my cruise planner, although we are still 9 months out. We usually plan our own excursions anyway, so I am not intimidated or concerned about private arrangements, but we are still coming up short! We would love a private or shared catamaran charter, a beach with a small restaurant/rental area or resort day pass. Cheers! Mel

So we're currently 8 days out from having to make a decision. My once 7 night eastern on the VOS/FLL still says 5 night western out of Galveston. Do I call Royal today? Will the agents even be able to help? I was optimistic a few days ago when the actual cruise was updated, but my reservation has yet to budge. Advise? I work a lot between now and decision day.. just hoping to get things wrapped up. =/

I'm not necessarily mad.. just a little bummed. Certainly seems like nothing they can do about the situation. We booked the trip with a specific room preference not available on Adventure (forward JR suite). My only real concern aside from the obvious is that the email stated we have until 8/18 to potentially receive a full refund.. I'm just hoping we have timely notifications to consider changes is all.

I was booked for the 6/3/22 on Voyager to the Eastern Caribbean. Not only can I not find that sailing for the Adventure yet, but my cruise planner is showing a 5 night out of Galveston on Voyager still. I'm hoping they just haven't finished making changes yet. Anyone else with the same issue? =/ Mel

Anyone know if you need an apt to use the abbott test? Are they open 24/7? I can't seem to find a definite answer. I plan to use the app. Thanks!

Hi Everyone, I tried searching back boards, but did not find anything, so my apologies if this has been covered before (I bet it has!). I have roughly 100,000 RC credit card points that I have been saving for a long time. I need to use them before some start to expire soon. Anyway, does anyone have any good tricks for getting the most bang for your buck? For example, the cruise for 2 says it will cover an outside view room.. can we use that value towards a balcony or even a suite on the same sailing? Or should we stick to onboard credits, knowing we usually don't spend too much money on excursions or drinks. Thanks in advance! Mel

I took a TA on Anthem from South Hampton to Cape Liberty at the end of October. Leaving South Hampton was cold and rainy (as expected). I think the high was maybe in the 50s? Waves and wind were so bad we were confined inside for the first two days, with many things cancelled on board (bumper cars, shows), due to all the movement. Personally, I found it to be quite enjoyable. Something strangely scary, yet peaceful.. out in the middle of the ocean like that. There was still plenty to do though. Definitely warmed up a bit coming into NY despite it being early November and how far north the route took us. As far as the internet goes, we had a terrible connection in our room. Deck 6 JR Suite, mid ship. I dont know if we were in a dead zone on the ship, or if it signal wasn't the strongest out in the middle of the ocean. I wasn't able to FaceTime or stream video when we were on the middle days, but able to check email and Facebook just fine. This was about 3 years ago though.

I've booked guarantee cabins several times. Saved over $1000 on a junior suite on anthem once and over $600 on an upcoming Harmony ocean view balcony. Very happy not only with the savings every time but also the cabin location. Would not hesitate booking these cabins. Our room was assigned within a couple days of booking. Good luck! Mel

Hi Everyone, If you were to pick one speciality restaurant on Harmony for a 30th Birthday Celebration, which one would you pick? We never splurge on speciality restaurants, although came to absolutely love Coastal Kitchen while on Anthem a while back. We usually have a great time in the main dining and hit the buffet a few nights, but are looking forward to trying something different. While the atmosphere at Wonderland seems really fun and unique, I'm not sure the food options are what we are looking for. Chopes Grill looks like it is has the best menu, but the wine and atmosphere of Central Park 150 might win out. Has anyone tried Central Park 150? I know there are several Chopes Grill fans here! Thanks! Mel

Thanks Guys! Thats what I figured; thought maybe I would get lucky though! Mel

Hi Everyone! I'll be sailing on the Harmony in November with friends who have a boardwalk balcony room. Has anyone ever upgraded the complimentary soda package that comes with the room to the unlimited drink package? I was just wondering if theres any chance of paying the difference or if they will be stuck with both? Cheers! Mel

Hello friends, Heading on the Adventure in 3 short weeks, and we will be in the grand suite for the first time :D ! Just wondering if anyone had any inside tips for the the concierge lounge. I'm pretty sure we will get free drinks, but what other benefits are there? We are not heavy drinkers, so aside from a pre-dinner drink, not sure what else we will use it for, especially since other members of our party won't have access to it. We will be celebrating a 30th birthday, just trying to make the most of the trip! Thanks! Mel

On my Anthem cruise in October, our mattresses were so hard, it was almost unbearable. Our Navigator cruise in February had a pretty hard mattress as well, but we were in one of the new rooms on deck 12. I never had these problems on our first few cruises.

I was on Anthem in October and Navigator this February. Anthem certainly has a lot of fun, visual wow factors. One thing worth double checking is how much your 4 year old may or not be able to do.. bumper cars and other activities have height restrictions. That being said, Anthem has several nice pool areas especially for kids. Navigator does not have the splash zone, kids area at the pool, only the main pool. It really is hard to compare the 2 ships. They are very different. Anthem is a very large ship... long and narrow, almost hard to navigate when everyone is walking around. However, she offers stunning views from 270 and has very flexible dining (likely a plus in my mind with small kids). Navigator, a little smaller, more traditional cruise activities. My choice would be to stick to Anthem, and save Disney for a separate trip. Sounds like it could be a very busy 2 weeks trying to tackle both. That being said, we loved our time on the Navigator too.