 Posts

59

Joined

Last visited
Recent Profile Visitors
The recent visitors block is disabled and is not being shown to other users.
jagnew's Achievements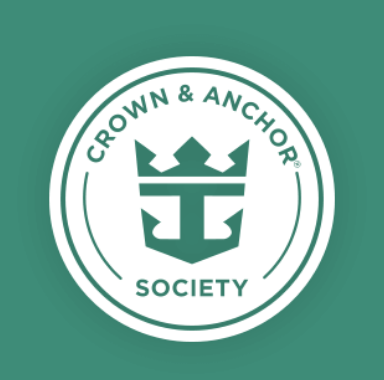 Emerald (4/7)
62
Reputation
Hi folks - my most recent cancellation for June was booked under kids sail free, but my oldest will not be eligible for the promotion if we shift to 2022 and it is enforced as of sail date. Has anyone hit a similar age milestone issue during all the reschedules, and if so what was your experience? Thanks!

Things I have learned so far: 1. I am able to receive emails from Celebrity. Royal has yet to figure this part out for my account. 2. Celebrity has a bug and I get a daily email from the CEO thanking me for booking 22 months from now.

We are dipping our toe into the Retreat experience with a 7 night Apex in Jan 2023 for a big anniversary. The value seems good relative to Royal's suite prices for that winter season, so a little modern luxury it is.

To the topic of the space center, I'm been in Orland since middle school in 88 and had been to KSC once. We went for a school field trip last year, and if you have any memory or history with the shuttle program at all, I think that it is worth your time.

In fall 2019, we had a cabana for 6 an one solo ticket purchase... and the attendant did not bat an eye. They added a tick mark next to our name on a paper and waved us on through. That will be nearly 2 years and a lot of lost revenue ago, so the policy may change, but it is worth a shot.

Question for the experts... On the Celebrity site, for closed loop Panama Canal cruise on the Edge, one of the days is noted as Panama Canal (Cruising). The 10 night Serenade does not explicitly call that out and there are 3 port days in a row. Do you think it will enter the Gulf side of the canal, or is that only an excursion for this type of sailing?

Steve_ reacted to a post in a topic: Opinions on Oceanview Panoramic View Suite (particulary on Adventure)

WAAAYTOOO reacted to a post in a topic: Opinions on Oceanview Panoramic View Suite (particulary on Adventure)

Lovetocruise2002 reacted to a post in a topic: Opinions on Oceanview Panoramic View Suite (particulary on Adventure)

We sailed this room on Mariner fall 2019 and I loved it. The location is great, there is hardly any reason for folks to be above or below you. Having the additional half bath and the sitting area makes this a go to for me going forward, with @Lovetocruise2002's caveat about the Covid protocols and lack of balcony nagging at the back of my mind along the way. We had the portside room, a few more visuals are attached.

Add another vote for art auction! We also thought it would be a good idea to walk to the main Cozumel area from the non-main pier. We, uh, rode back in a taxi.

My wife and I did this about 2 years ago, and it was a great experience. Just be prepared for the previously mentioned upsell at the end and can give a strong No Thanks. Depending on your itinerary, and if you are flexible with when it can happen, there will likely be onboard deals that are cheaper than the cruise planner price. If you are willing to risk it, and/or get an off peak time, then waiting is beneficial.

My backup plan in case an April Oasis was a no go was an 8-night Independence in June.... Crud. Now the backup needs a backup, but have to make a bet on which of Brilliance or Allure will be online in June (all other things remaining equal, numbers falling, etc., etc.)

Until a recent sale, I always thought high 400s was the lowest. I recently have seem them flirt with the high 300s for a few days, then shoot back up to over 600.

Hello group! We have a pending voyage for 4 on the Oasis in a junior suite with an additional Pullman bed. In researching options to try and take advantage of kids sail free next summer, I was looking at examples of Pullman beds on a Freedom class ship. It looks like the Pullman is over the "master" bed in most/all of the pictures that I have seen. I assumed, poorly, that the Pullman would be above the couch, creating 2 segmented rooms. Has anyone been in a Pullman equipped JS on an Oasis shop to know the layout? Thanks!

In addition to the serenity mentioned above and the elevated (usually) service provided, maybe consider the sample menus of the restaurants. I am typically torn between two and three items in a specialty restaurant. Even with a small number of restaurants to rotate through across 6 to 8 nights, the UDP would provide me the chance to try them all on return visits. I have also been able to talk to the Chef's Table representative and get a "credit" towards a night there via the UDP - you still pay more, but not the full cost.

Brilliance has a wonderful concierge setup, with (pre-shutdown) the best staff I've ever interacted with. Hope you enjoy!

As I research, I am seeing a lot of "deals" on the Canon T7, and a lot of reviews that it is pretty basic and the "i" version is much better. That said, there are a couple of used T6i for sale near me that may be the sweet spot for more feature and less middle school risk. Any strong opinions on 6i vs 7?