 Posts

53

Joined

Last visited
Recent Profile Visitors
The recent visitors block is disabled and is not being shown to other users.
jupiter03's Achievements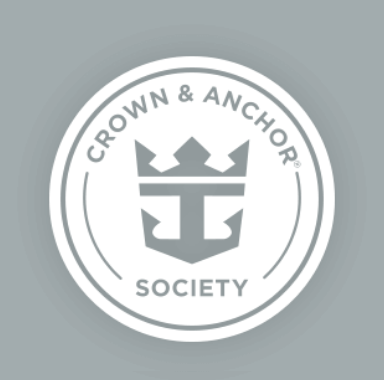 Platinum (3/7)
34
Reputation
Voom is so inconsistent. On my Liberty of the Seas cruise in March 2022, the internet was terrible, except for facebook and youtube. I tried just loading google or wikipedia and it would time out. I tried all over the ship to no avail. Same ship in July 2022, internet was awesome. Everything loaded pretty quickly. I could even stream videos from my doorbell camera. We were at full capacity, so I was worried it would be even worse, but it was surprisingly good, though did slow down during busy times of the day. Weather was nice and sunny in both cases. Who knows why it was so inconsistent.

Ah man, you guys are so lucky! I've been tracking key prices for both my next cruises and they are both tracking at $32.99 right now. It was $34.99 a few weeks ago, so I guess this is a sale. Still too rich for me.

I stayed at the Tru by Hilton in Webster before my spring break cruise a few months ago. Pros: the hotel seemed very new, clean and modern. Location was great, as it was right by the Baybrook mall and lots of restaurants. Cons: something about the room just felt very barebones, like a dorm room. Not cozy and comfy like usual hotels. We had a 2 queen room and found it very cramped, with narrow passageways around the beds, similar to a cruise ship cabin (though not as bad). I recall having a hard time every time I needed to open a hard-shell suitcase, that there was very little floor space to do so. I regretted not brining the old suitcases that didn't open like a clamshell. I love staying in Webster near I-45. Tons of hotels to choose from, target/walmart/heb nearby for things you forgot. It usually takes us ~ 35 min to drive to the port.

@need2cruz Which excursion is this? I looked through all of them on his website and I can't find one that goes to the iguana farm. This sounds fun.

Yes, you can fire a travel agent. I wrote a very similar post awhile ago about my terrible TA who started dodging my calls/emails and dropped off the face of the earth. To claw back your reservation from royal, send an email to

[email protected]

You will need your: 1) Booking #2) Ship3) Sail Date4) Guests5) Reason why I want it out of the TA and back to RCCL. If you are past final payment, you will not be able to claw the reservation back. In my case, I had to pretty much beg my old TA to just cancel the reservation (This was during CWC, so I just took the FCC and booked a new cruise with a new TA).

I've found that the reps on facebook messenger are usually pretty competent. As you said, they are slow. I'll often send a message and they'll get back to me hours later, but they've been able to fix a lot of the issues I tried to get my old terrible TA to fix for months. My old TA would always say they were working on it and they were behind, but once I fired her and actually got a response on facebook, they would fix it within a few hours and email me new confirmations right away. They were able to find my missing FCCs and apply them for me. Plus I like having the written records of all my communications with them. I feel like things get miscommunicated on phone sometimes.

Thanks for the info. So I am even more confused now. I looked everywhere on Navica to see how to select my son's profile and nada. All the videos I've been watching have used the Navica app, but then I saw CruiseTipsTV's video and she goes through the emed app instead and has screenshots, which are very helpful. When I sign on on emed' s site, it asks me for my navica login, then it gives me the option of choosing my son as the tester. Whereas the Navica app does not seem to have any place to choose. So should we all be going through the emed site instead of the navica app directly?

Hi all, I've watched a lot of youtube videos for how to take the emed test, and I think I understand how this works. However, does anybody have any directions on how to do this for your child? My husband and I both have the Navica app with a log in for ourselves. I have inputted my child's info under "managed profiles" in my account. It seems like all the videos I've seen assume the person logged in is the person taking the test. What do I need to do differently to make it work for my child? Can my husband and I both have him in our account, or can he only reside in one? Just thinking it would be nice to have backup in case one of our phones has technical issues. Is it correct to assume that I will be swabbing my child and that he will only need to stick around for the swabbing portion? I'd like to get this done before he needs to go to school, but I'm not sure how long we'll need to hold before we get a proctor. Or does he need to be around for the results? We're already waking him up earlier than normal, but I have no clue how long hold times are in the morning. Thanks for any advice. This is so stressful.

Are you in a facebook group or roll call for your cruise? For my spring break cruise, somebody mentioned their successful royal up bid in one of the upper suite categories a few weeks ago. Then within the next 24-48 hours, everybody else's royal up bid trickled in like clockwork. All the suites upgraded first, then the balconies to the JS, then the outsides were upgraded and then the inside cabins were upgraded. It seemed like everybody was moving on up, possibly to the newly vacated cabins by other people on the list. We were all surprised that it happened so early.

Just checked in for my March cruise and curious for those that know, what are the "health & safety" questions that need to be answered the day before the cruise? What is the wellness check at the terminal?

Now that final payment has been extended to 30 days before a cruise, does anybody have any recommendations when I should apply my FCC to be used to make final payment? Last time I did this, my TA (who I later fired) said that I needed to do it several weeks before the actual final payment date, since it took time for Royal to apply it. I don't remember how long it actually took, but that cruise was eventually cancelled and the FCC reissued. I don't want to cut it too close and get cancelled if it doesn't come in time. Since it's been a year since I last did this, can anybody update me on the current FCC redemption rules? Last time, I think they applied the specific balances per person, so that person 2 didn't have enough FCC to pay their portion and person 3 had too much FCC and they couldn't apply person 3's balance to person 2. Has that changed now? Sorry if these have been asked before. I couldn't find it on search. Thanks!

Yep, same here. I contacted Royal a few days ago and the person checked and said I had been reassigned to...the same room number I had originally. That would be great news for me, but I think the rep was just checking what room was on file and they haven't reassigned it yet. It's been almost a month now. I know that I am several months away from my cruise, but I wish they had just kept this news to themselves if they weren't going to assign me something in a more timely manner. This kind of stress I don't need.

Oh that's very interesting! I didn't know other sites showed different availability. Yeah, I wish I had a travel agent. This cruise was originally booked years ago with a travel agent that I ended up firing. I wasn't able to transfer it to MEI since it was past the # of days from booking. I was chatting with Royal about my options, but it sounds like the room reservations people will do their best and I'll need to accept whatever they assign me. I am very picky about my cabin and would never do a guarantee, as there are lots of cabins I would hate to have. Oh well.

I was rebooked to a new 1K cabin after Allure was cancelled. Now the 1K cabin is in jeopardy (lost). I've been checking for price drops ever since and cabins became unavailable in June, so I'm assuming sold out. There are only 10 of these kinds of cabin on the whole ship, so not surprised if they were sold out. Nobody else on my facebook group for this cruise got this email, as far as I know. Others mentioned that they have observed no social distancing in cabins on recent/current cruises, with people on all sides next to them. So this is something new. I agree, I would have rather just gotten the email saying "sorry, here is your new cabin". We spend a lot of time in our cabin, so cabin is very important for us. I suspect you may be right, but how would they know if we are vaccinated yet or not? They haven't asked yet. Also, this is a spring break cruise that is priced much higher than all the other March cruises, so I'm guessing it's already sold very well, so will they bump people that already booked to meet a lower capacity? (this is rhetorical, I know nobody knows this)

Thanks, yeah, I really have no idea what they can move me to. A regular OV cabin would be a significant downgrade, since the 1K is about 2x the size. It is much cheaper though, so if they do that to me, I would hope that they would lower my costs. I took a look at what balcony options would be available if I were lucky enough to get an upgrade. They are mostly all terrible cabins, like right above or below noisy venues, in a connected room or near elevators, which I would never have chosen. The whole reason I chose the 1K was for the space and neither upgrade/downgrade can provide that. So disappointing.