 Posts

37

Joined

Last visited
Recent Profile Visitors
The recent visitors block is disabled and is not being shown to other users.
jupiter03's Achievements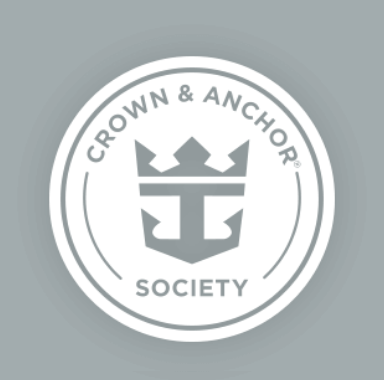 Platinum (3/7)
22
Reputation
Thanks for the advice. We discussed and we decided to book a 1Q promenade family cabin instead. Yes, it's not a balcony, but we enjoy people watching on the promenade. This cabin is huge, has a giant walk in closet, bathtub, and extra bunk room for the kid to go to bed early. It was a couple hundred dollars cheaper, so seemed like a better fit for our family.

Thanks so much for researching this for me! I've been testing lots of different dates. School is always a problem date-wise, so I have a small window of when we can sail. First week of August is usually the latest we can go since they always have "meet the teacher" the Friday before school starts on Week 3. I forgot that the prices they give you are always non-refundable and you have to go through the whole process to find the refundable prices. $3800 might be too high for my husband to go for, but I'm sure I can talk him into an OV if I fail. I'm really mad my TA dropped the ball for lifting and shifting my cancelled June cruise, as these prices are all much higher than I paid. Oh well, at least I have more flexibility as far as dates go.

@twangster Thanks for the reminder that taxes and fees cannot be paid with FCC. Where did you get your numbers from? That's the kind of breakdown I was expecting. Do I need to go further in the mock booking? Are you using a different website? Yes, I've been trying to get into these 5D aft cabins for my last three cruises that have been cancelled due to COVID. I hear they are amazing balconies.

Oh, are you saying that it doesn't matter whose name the FCC is under, that it can be combined for my immediate family? That was not the case last time I used a FCC for my cancelled June 2020 cruise. I ended up with extra leftover and had to pay out of pocket for person #2. I know you can combine FCCs if they are all under your name. Thanks for the tip about making a cash deposit too. I didn't realize that I could get that back later and use the FCC In one fell swoop later. Last time I checked, all FCCs from CWC were extended so you had to book by April 30, 2022 for a cruise to be sailed before Sept 30, 2022. Has that changed?

Hi everyone, I was perusing Royal's current 60% sale and I just can't figure out how they are doing their math. I have some FCC that just came in and I'm trying to find a cruise that will use up most of my FCC. My FCC came from a previous cruise that had a 60% off second person sale, so person 1 has ~$1600, person 2 has ~$600, person 3 has ~$700. But current sale seems to be taking much more than 60% off the second person so that I end up with extra FCC for person 2 and not enough for person 1. Example screenshot below of a cruise I'm interested in. Is this just some weird royal math? Am I missing something? I hate that they make it so hard to use the FCCs.

Update: I didn't hear back from TA after a few days and asked Royal and they said she did nothing as usual, so I went ahead and requested that Royal transfer all my bookings back to me. They were surprisingly quick. They sent me an email that said they were able to transfer the bookings, except the one I was trying to lift and shift, as that was paid in full. ARRGGHH! Does anybody else have any other suggestions? Royal agreed with all your suggestions to email

[email protected]

, but I don't know why they suggested it if they knew it couldn't be done. What a waste of everybody's time. While 2 of our 3 isn't bad, I've hit the wall and I'm going to just give up on the lift and shift and see if I can get my TA to just cancel for a refund. Most of this cruise was paid with FCCs, so I assume those will get reissued at to me at some point.

Thanks for the link. This doesn't seem like it applies in my case, but the email definitely helps and I foresee myself going this route if I don't hear back from her next week. I'm not sure what happens here since the booking was well past final payment and was cancelled by the cruise line. I think the booking # sticks as the cruise moves around. This cruise was originally a Liberty sailing in Mar 2021 that was cancelled by royal due to drydock (which ended up not happening). I was supposed to receive a bunch of OBC for accepting the change and prices have gone up a bunch, so I'd rather L&S if possible. If not, I'd rather just get the FCC reinstated and re-book with a different TA. I've already connected with Sharla for my 2023 cruises and I'm just waiting out these last cruises I've got booked with my old agent. She does have a phone # and in the past, she was really good about picking up and answering emails. I tried calling her several times last week and it would ring several times, then go to a generic voicemail message that didn't even have her name/agency. It would just say something like "you've reached (###)-###-####. Leave a message at the tone." Maybe it's always been like that, but I've always gotten her on the phone right away in the before times. I keep thinking that she's gone out of business, or gotten a different full time job so she doesn't have time to call, but she claims she's still in business and doesn't have another job.

Thank you all so much for your advice. Thanks for the explicit directions too. I will definitely try this tactic if things don't get resolved in the next week. I often waffle between whether I'm being too demanding or being a sucker. I've been using the same TA since 2014 and we've had several successful cruises together. She was always very responsive. But ever since early 2020, it's been all downhill. So many problems, so many promises to be patient and she'll send updates. There were never any updates and I would feel like a sucker. At first I'd check every week, then every month. I understand that her business has taken a major hit with the no sail order and I don't want to punish her further, but this response was so terrible that I just give up. It's the straw the broke the camel's back. I did send her an email asking her to release the booking. She wrote back that she's just been overwhelmed by the hundreds of cruise emails she gets every day. (so..many...excuses) She then said she'll try to get to it today. By get to, I have no idea whether she means "release the booking" or "call royal for the F&S". Either would be good for me. Since it's Friday afternoon, I don't have much hope.

Thank you all for your responses. I didn't realize Royal can just release these back to me. They made it sound like they are under a contract with the TA and that's why they can't speak to me or do anything I request, as it has to go through her. I'll try and see if I can get my TA to voluntarily release this one back to me so I can take care of it.

That's a good question. I get automated emails from her every once in a while from cruise one (https://www.cruiseone.com/travel/HomePage.html) which I would guess is the parent company. From her linked in, it sounds like she owns her own business and is probably the only person working there. I did ask her to have another agent handle it if she was too busy, but she conveniently ignored that too.

I'm so frustrated with my TA that I just want to scream. She has become so unresponsive and unhelpful that I've reached my breaking point. My June 2021 cruise was cancelled on April 8. I reached out immediately and asked her to lift and shift. I checked the next day and the cruise I wanted had sold out of my rooms. Checked with her, no that wasn't ours - she made the request by form and they'll process it when done. I asked her if she could call and lift to my second choice cruise and speed it up, but she said she had to use the form. She said it would take a few days. A few days pass, no response yet. I email her, and ask her to put a hold on the cabin I want before it disappears, like everybody suggested on this board. She says it's not processed yet and she'll check on it. No mention of putting a hold. Cabins are still showing as available when I check. A week later, I check again, same begging about putting a hold and calling. No response, so I facebook messenger royal. They say that the only record they have of my lift and shift is her calling to see if it's eligible for lift and shift. Royal responded it was, but never heard back from her. Royal said that she should call them ASAP and take care of it over the phone. I immediately sent an email begging her to call them. No response. I check with Royal again about what to do. They say to ask her to call or ask another agent if she can't do it. I send several begging emails, as we've now missed the April 22 lift-and-shift deadline. She finally emails me back today, apologizes as my emails landed in her spam (which seems to always be her excuse) and tells me to just call them myself. I've already tried! They will not talk to me. I can't do anything! I contact royal again and they say they'll send her an email to call them, but then I ask about the deadline and they're like, Oh yeah. We'll have to look into this. I haven't had much luck with them ever returning with an update...I remember it took about 4 months of weekly messages about my missing FCC before I finally got a resolution. Anyway, this is a long saga, but I'm just so frustrated. I have this cancelled sailing and two more sailings in 2022 with her. Is there a process for getting your sailings back or transferring to another TA? Can anything be done with about a terrible TA?

Thanks everybody, sent this idea to my TA, but no response yet. I thought you were only allowed to hold a room for 24 hours though. How is everybody holding for longer? OR have the rules just changed?

So June cruises were cancelled a week ago and I asked my TA to lift and shift to next year. Still waiting for her request to go through. How long does this process normally take? She said that Royal will process the requests in the order received, but I'm sure they've got a ton to go through. My first choice cruise only had one room left at my cabin category and it was taken the next day. My second choice cruise is still showing some rooms, but I'm worried they'll be gone by the time my request gets processed.

Oh, thank you for clarifying that! Hopefully my TA can do the lift and shift then.

I'm not surprised that June cruises were cancelled. Been holding out hope that my June 20, 2021 cruise would happen. I see from Matt's news that I can lift and shift to "Move to a qualifying 2022 sailing between May 18th, 2022 – June 15th, 2022 on the same itinerary, sailing length, embarkation port, stateroom category and departing within 2-weeks of the original sail date and your client's cruise fare/promotion is protected. This option is available until April 22, 2021." However, a quick search shows me that there are no cruises that meet these requirements for me to Lift and shift to. There is a June 12, 2022 cruise that has the same itinerary, but my stateroom category is no longer available. There is a June 26 cruise that has the same itinerary and my stateroom category is available, but it doesn't meet the dates allowed, even though it's almost one year of my original sale date. Anyway, just wondering if anybody on this board knows whether these "rules" are set in stone, or if there is any leeway. Most of this cruise was paid with FCC, so worst case scenario, I'll just cancel for a refund and wait for the FCC to be reissued.