 Posts

18

Joined

Last visited
Mikei31's Achievements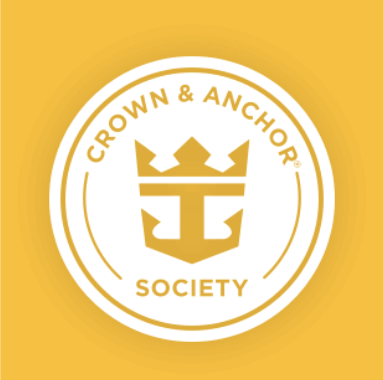 Gold (2/7)
12
Reputation
You completely missed the point

When adding the child to the room it no longer gave us a choice for the GTY. We had to select our location and cabin. But again, that doesn't add up to nearly doubling the price. It seems like a major pricing scam and it's turning me off to cruising. As I dealt with it on my most recent cruise as well but the jump wasn't as significant.

So I don't understand why pricing changes so much when you add a child to a stateroom. Especially since there's been a kids sail free promotion all year. Please see photos. This is for the same exact cruise with the same cabin type selected. The cruise nearly DOUBLES in price for adding a 2 year old child to the cabin. I don't get it.

I started this same thread a few weeks ago before my cruise. I was never asked to show my card at any time. The picture i uploaded on the app was all they needed. It could all depend on whoever checks you in but I wouldn't worry if you have the picture and it all matches your other documents. Don't listen to the people who tell you they demand a physical card, those same posters said that to me and it was not true.

I don't think you understand. When I say lines, I'm not talking about walking around looking for an open table. Im talking about their being 200 people in the hallways outside the elevator just waiting to get inside the windjammer…. Being held outside by staff. I will say the line moved rather reasonably but the chaos of it is very unpleasant.

So true about cafe promenade. At least 3 times I went and then just continued to walk by because the line was 20+ deep and I wasn't gonna waste more of my vacation time standing around.

I'm not so sure that is it. The staff always seemed to be working incredibly hard and knowledgeable of their tasks. I think it's simply the boats have reached a point of being too big/crowded for their own good

Not sure if this is the right place to post this. But I just returned from Oasis-OTS.. it was a little disappointing. The boat felt crowded. There were long lines for the main dining room every night, the 2nd day there was a huge line for breakfast at windjammer. Also was difficult to get chairs on the pool decks sometimes. People everywhere in the walkways on the pool decks. It's not just the lines but it also felt chaotic. I don't remember this on other cruises. I don't want to complain too much, but this was my least favorite cruise. Have Also been on anthem, freedom and a competitor. I do want to say every single employee we encountered was beyond amazing, but I will be rethinking future cruises on the mega ships.

I was on it. First cruise I felt cramped on. Room was fine but the boat itself seemed to be wayyy overcrowded. Gonna have to think twice before doing another mega ship.

Just wanted to follow up. At no point were we asked to show our physical cards or any type of proof for the covid vaccine either at the terminal or while on board/ re-entering after going into port. What we uploaded on the app prior to sailing was all they went by I suppose. So either every terminal is different or idk. Either way, a lot of worrying for nothing.

Anybody know what this is? Each person in my reservation received $23.56 off our final bill for a 7 night cruise.

Thank you, that is exactly what I have. And to me it is 1000 times more legitimate than a card.

Yeah I'll try, there's no information or standard for any of this. My point is, the app from the state that shows the official document is more trustworthy than a card that is handwritten and easily faked. the app should be more valuable/reliable to cruise lines / airlines than a card…. I call RC and the person I talk to clearly guesses their answer on the subject.

Because I don't have the card…. I have the official state document via their app that shows all information

Has anybody used the docket app to show their proof of vaccine at the terminal prior to boarding? or can you should a picture of your card from your phone? I've read they only accept the physical card, I find that hard to believe. leaving port liberty next Friday.