 Posts

17

Joined

Last visited
Recent Profile Visitors
The recent visitors block is disabled and is not being shown to other users.
ShugrGrl55's Achievements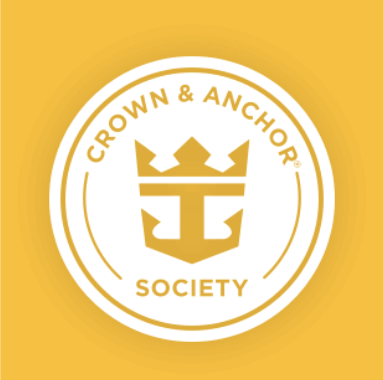 Gold (2/7)
10
Reputation
Definitely YMMV, because we were traveling with a child too! And were still never asked.

I'm not recommending you plan for this to be the case for you, but found it interesting that we were not even asked to show our physical vaccine cards at boarding.

I found this to be true as well on the Navigator ship this past week.

Navigator had insulated this past week.

This will be my first time cruising, and I've been following the boards for a while, ,but never saw reference to there being long lines at WJ. How long should I expect to wait at popular times? And what are considered the popular time frames?

WAAAYTOOO reacted to a post in a topic: Whats the latest with removing the vax mandate? Thank you for the response!!!

I agree that the wording on the Healthy Sail page is a little ambiguous, but agree that their intention was to let people know that there is no longer a 2 day period for unvaxed and 3 day for vaxed, but 3 days for all. I just received this email from RC that has more clear wording, IMO. Updated Protocols: U.S. Departures 5‐Nights or less Below find our updated protocols for U.S. departures that are 5 nights or less — excluding sailings to Bermuda and Canada. Our intention is to work in phases as we relax our protocols. And, as they change, we are committed to keeping you informed. Testing Pre-cruise Unvaccinated guests aged 2 and older must present a negative COVID-19 test result taken within 3 days of our sail date. Vaccinated guests, regardless of age, no longer need to test for sailing lengths of 5 nights or less. Additionally, we've removed boarding day and departure testing. Accepted Tests Unvaccinated guests may now provide a PCR or antigen test result from a test supervised in person or by a telehealth professional. To learn more about our accepted tests, visit our FAQ. Vaccination Requirement We're still working with our destinations to welcome all guests on our sailings. At this time, our vaccination requirements remain in place.

ShugrGrl55 reacted to a post in a topic: Whats the latest with removing the vax mandate? Thank you for the response!!!

ShugrGrl55 reacted to a post in a topic: No More Pre-Cruise Testing for Vaccinated guests on voyages less than 6 nights staring August 8th!

That is so random. I feel like I am learning more and more that RC doesn't exactly have their act together. lol

Wow! That's good to know! Thank you all for the replies. It's very helpful.

First time cruiser here. Wondering when I can expect the Daily Planner to be finalized in the app? We're less than a week out from sailing. Up until a few days ago, the planner showed two nights offering the iSkate show. And two nights with only game show type options (no large productions or comedy). Now even the iSkate performances have disappeared from the schedule. So it appears there are only game shows available in the evenings. Is this typical? Should we be expecting further changes this close to sailing? Or is it possible that iSkate has been canceled, and we'll only have game shows for the whole cruise?

No one else in my family has it, on either side, besides me. And like your son, they couldn't find any related allergies. It didn't start for me until my mid-20s. And at first was only controlled by taking steroids every day (that certainly didn't do my figure any favors lol). But luckily, it has been controlled for years now with daily antihistamines instead. I hope you find your answer with the kids club! And that you all enjoy your cruise, worry free!

I can't speak to the cruise staff question, but I do suffer from angioedema myself (stress is my trigger). So I wanted to mention that if you are truly concerned about it spreading to his airway (anaphylaxis), you should get him an Epinephrine Pen. As his steroid pills won't be enough. His doctor can write him a prescription for one, so you have the proper dosage.

My pillow. After years of sucking it up on vacation and using provided pillows, that never gave me a good nights sleep, I gave in and decided to bring my own. Now, I bring it on every trip. And sleep like a baby. Even if my husband rolls his eyes every time I put it in the bag

Interesting. I got that same email for my fully vaccinated 10 year old. I thought it was odd, as her vaccination card had already been uploaded and "validated" by RC. I reached out to my travel agent at MEI and she advised I should ignore the email. Saying RC sends them for all kids. So it's interesting that you got a response from a RC rep saying he would need to be tested. Do you think that is just because he is in that 2-5 age range?

Mine were validated within a day. I was surprised having seen reports of much longer.

Do you mean they weren't an option/required for any shows or activities? Or that they were, but all booked before you could grab a spot?