 Posts

54

Joined

Last visited
JSB_Z51's Achievements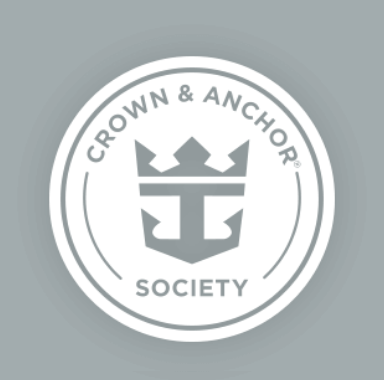 Platinum (3/7)
73
Reputation
Pineapples? What are you really trying to say? ??

Ask your TA especially if you OBC was on a prior reservation that was cancelled. My OBC did not travel with my subsequent cancellations and rebookings.

LifesEz reacted to a post in a topic: How do you keep track of your payments and refunds with Royal?

That's what I thought too. I am about $400 over refunded now. One of the amounts was exactly $150 which was OBC and never anticipated getting that in cash. And while I don't want the extra $$$$ that I am not entitled too, I have little to no desire to waste time calling them as I don't think a customer service agent will be much help.

If I am stuck on what entree to order and ask my waiter, do you think I should get A or B, generally A AND B arrive in my experience. Enjoy

Not sure if I understand this correctly. Are you saying some cash refunds are actually 125% of what was paid? I requested my 8k refund June 18th. Up until this week I was still owed 1k. Instead I got roughly 1600, which isn't 125% but is still more than I was owed. Their refund process is awful from an accounting perspective. IMHO, they need an IT technology infrastructure overhaul.

We usually do a 3 night specialty dining package and dine in the Coastal Kitchen the other 4 or 5 nights for dinner. Imo, coastal kitchen menu is slightly more limited than MDR, but better quality and service. That said seems like a small waste of money if you have UDP. Alternatively try CK and go for dinner again at a specialty restaurant the same night. ??????

SteveinSC reacted to a post in a topic: Surprise! Carnival started testing AND masks. Are masks next for Royal?

WAAAYTOOO reacted to a post in a topic: Surprise! Carnival started testing AND masks. Are masks next for Royal?

We will have to agree to disagree on what's reasonable. Given the unique circumstances OP should not lose money as protocols have changed. Completely reasonable ask IMO. I'd escalate to corporate

I believe there is a pretty good pinnacle and suite guest party where they serve smaller portions of signature items from the specialty restaurants. We live to eat so enjoy this perk.

I would escalate and not accept that as an answer. He is canceling because of the new protocols. Ask 3 different reps, get 3 different answers. A little googling and you can get some email addresses of real people at Royal to escalate to.

I have become somewhat of a amateur mixologist since we started cruising in 2015 with Royal. That said took a mixologist class on Navigator in 2015 at the one bar on the ship that used only fresh squeezed lime and citrus. What a difference and I cannot longer use the mix stuff. I believe most ships have fresh lime at the one bar by the service desk with the oversized couch in a frame that people like to take pictures in (Boleros maybe?) and ships that have the rising tide bar also have fresh squeezed lime I believe.

Imagine the horror of noticing your minor daughters passport expired about 5 days before sailing? That was us in 2015, as we thought we had another 5 years but minors expired in 5 not 10 years. For this situation I was lucky enough that I work in NYC. About $500 or $600 later I had a renewed passport in my hand the following day using a service that somehow was able to turn it around super quick. Given the environment unlikely such a service e exists today. Good luck.

not sure I follow. Just wondering when you can book a trip sailing in July 2023

Seems like you can book through April 2023 today. Any idea when the summer or more specifically the July bookings might open up? Thanks in advance!