 Posts

41

Joined

Last visited
Recent Profile Visitors
The recent visitors block is disabled and is not being shown to other users.
TonyYOW's Achievements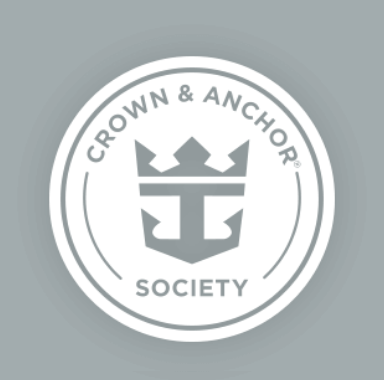 Platinum (3/7)
60
Reputation
I believe the risk is higher if you travel with kids who go to adventure Ocean. Kids are superspreaders because they spend lots of time at adventure Ocean with no masks, and most of them are asymptomatic. I believe this is how we got it. Crowds of parents with kids to drop off at AO, at some point there were 45 kids playing at the same time. No surprise my daughter contracted it quickly, and then I got it from her.

I also don't understand how it's in Orange. I can see other cabins around us also have people quarantining. And honestly, if not my own test kits I brought from home with me, nobody would ever realize one of us is positive. In theory we could've enjoyed the rest of our cruise. Which, I'm sure, is currently happening to many families on the ship who are asymptomatic and keep enjoying their time. I just decided to do the right thing and let them know.

Indeed, RC said they're ok if I rent a car and drive back home. Well, the problem is that I can't find any cars available to drive one way to Canada

We had a very nice room with huge panoramic window. No matter how I asked, they moved us to level 3, ocean view.

Family member was tested positive. We're in quarantine now. Apparently RC is not arranging the way back home anymore, like they used to do... We now have to figure out how to return to Canada... The reason why I asked for the email is that somebody on this forum told me to contact CD of Odyssey back in December when there was miscommunication with the guest service related to another kind of emergence. After the email was sent, things have been fixed in like 30 minutes.

We're currently in quarantine room on Oasis. It's very demoralizing. Well, I assume this is what happens when there are 45 kids in adventure Ocean with no masks, and buffet is now self serve. And now we have to figure out how to get back to Canada...

We're currently on board of Oasis and there is some emergency. I would like to contact the CD and confirm some protocols. Does anybody know his email address? Thank you!

Today, as I was told, was the first Aqua show with the new cast. They've been practicing all day today and then performed twice. It was amazing.

TonyYOW reacted to a post in a topic: xSAILEDx Oasis of the Seas - May 15, 2022 - May 22, 2022 (7 Night Perfect Day Bahamas Cruise)

Our family of 4 (kids 8 and 3) and two more families we know are also going to be on this ship. First time we're crossing for more than 7 days

Me and my daughter (8 yrs) are also going to be on that ship. I hope our kids will have some fun time together at the Adventure Ocean

I did it at shoppers, but for the last cruise I did it at Rexall, for $30 per test. This is much cheaper than at shoppers.

I'm on Anthem right now. It's packed... Not sure what's the number of guests...

I know my upgrade isn't as exciting as the ones mentioned above, but still, just for overall stats. Me and my daughter just won Spacious Ocean View for $40 CAD per person on Anthem, March 13th. Initially we had the cheapest "we pick your room" Interior.

Definitely, a trained person is administering the test.

According to the RC website, it is now antigen at the terminal.