Posts

2,526

Joined

Last visited

Days Won

39
Recent Profile Visitors
The recent visitors block is disabled and is not being shown to other users.
CGTLH's Achievements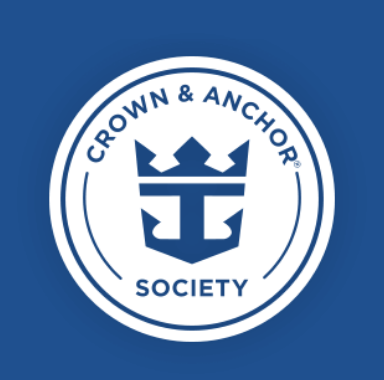 Pinnacle (7/7)
3.4k
Reputation
Adding to this... Some venues, like The Bamboo Room, might use specialty glassware. In those instances they'd prefer to keep those glasses within the venue. So if you do plan on taking a drink from one of these venues it would be polite to give notice. If it the beverage of choice is wine, not really an issue. However, a Urban Martini from 150 Central Park served "chiller bowl" style may have them swap glassware.

Bar staff in general. Someone still has to stock the machines. Plus some ships don't have have the Freestyle machines.

To me any drink that calls for a syrup is too sweet. I find the bartenders have a very bad habit of free pouring syrup. Trick on the Classic Old Fashioned might be asking to hold the simple syrup and letting the juice left on a maraschino cherry doing any sweeting.

Sure. What you're buying is the ability to create an account that has the ability to simultaneously have 4 different devices logged in. Only restriction comes down to who you provide the account details too.

Know what you're getting at. Using the menu description from the Pub for a Classic Old Fashioned: No where does it say "mashed fruit salad". Yet somehow when I order one it ends up being borderline tasting along the lines of fruit cake. One trick that seems to work is clearly saying don't mash anything and make it as the menu describes.

I've never noticed it before on any ship. Haven't seen aluminum bottles since the restart. Been mostly the tall 12 or 16 oz cans.

I boarded Mariner on Sunday using results from AZOVA.

Ship/venue wise, best selection has to be at The Mason Jar on Wonder. Plus, The Mason Jar is the only spot with the large style ice cubes.

Shop in St. Martin: Gulmohar's (Whisky Paradise), http://www.gulmoharsxm.com/ Back in April the had the Black and Red versions on Blanton's... $225 and $250 My purchase, Willett Rye (4y) for $55 Michter's Straight Rye for $40

Recording of the oral arguments: https://www.ca11.uscourts.gov/system/files_force/oral_argument_recordings/21-12729.mp3?download=1 No update on the Court of Appeals docket since 5/18.

Blog post with recipe for Savory Bites: https://www.royalcaribbeanblog.com/2013/12/12/royal-caribbean-classic-savory-bites To answer one question quickly, Potato Bread flour.

You'll need to bring a towel from the ship. However, towels can be exchanged on CocoCay for a fresh one. Towels are available for guests at the Beach Club.

Want to say Allure is the only ship that has the donuts on the Boardwalk in the morning. From what I recall, they were the same style as the ones offered in Windjammer. Maybe offered some other icing flavors, still same base donut.