 Posts

199

Joined

Last visited
Recent Profile Visitors
The recent visitors block is disabled and is not being shown to other users.
Al Horner's Achievements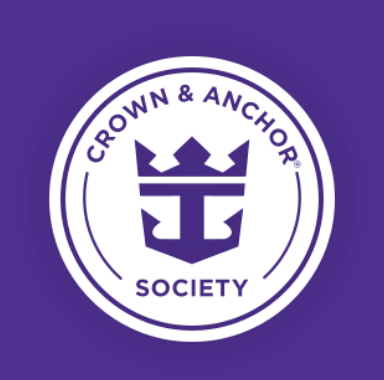 Diamond Plus (6/7)
175
Reputation
Another issue I have with Nassau is the people themselves. I don't expect them to kiss my a$$ but generally, I have found them to be very unpleasant or even rude. Last time I went ashore, I had one vendor very nicely yell about his excursion and when I said, "No thanks," he told me to go f**k myself. I'm sure there are nice people in Nassau but I think I'll just stay on the ship.

I've been on the Adventure OTS twice since December 2021. While the ship, the staff and the entertainment were all very good, I was disappointed in the evening food in the MDR. One meal, I had fried seafood and the fish was inedible. Another time I had the turkey dinner, which I have previously enjoyed. It was like it came out of a Stouffers frozen meal box. In the Windjammer, I took a prepared chilidog and it was cold like it had just come out of a refrigerator. These were offset by some good meals but the poor quality was enough that I had to wonder if this was unique to the Adventure or if it was a general trend throughout RCI?

It's my understanding that Diamond members now get four drinks per day to use anywhere and anytime. My question is, if I don't drink all four drinks in one day, do they carry over to the next day?

With the upgraded air filters the ships are supposed to have received, are the casinos still as smoky as they used to be?

I just read on the RCI web page, "On Royal Caribbean® ships, our HVAC system continuously supplies 100% fresh, filtered air from outdoors to all indoor spaces." It also said something to the effect that public areas had a complete air change about 17 times an hour. I assume this includes the casino because there is no mention of any excluded areas. So, if smoking is still allowed in the casino, shouldn't the air quality be much improved?

I've got two cruises booked (rebooked from previous cruises). One on May 2nd, 2021 on the Liberty of the Seas and one in July 2021 on a Celebrity ship. Neither are paid off. Normally, I pay my cruises off as early as possible. Now, I don't want to pay them off until the last possible minute. The May 2nd cruise has phenomenal perks due to being canceled (by RCL) and rescheduled twice. I thought the May 2nd cruise would be safe but now it's beginning to look there's a real possibility they won't be sailing by then. I am really tired of rebooking but I hate to lose those perks. I love cruising but I'm just not sure it's ever going to come back.

Is there still any method to get lower fares for a "last minute" cruise? I am particularly interested in cruises from Galveston.

Well, I had to cancel our 11/21 Apex cruise due to health issues. I will say this, I know Celebrity is owned by the Royal Caribbean Group, but I have NEVER had the problems with Royal Caribbean that I have had with Celebrity. Now I know why they're really pushing the FCCs because I would not have booked another Celebrity cruise if I wasn't going to lose a bunch of money by not using the FCCs. Trying to get them to acknowledge that I even had FCCs, tried to do a lift and shift (that was another nightmare) and then book another cruise for July 2021on the Equinox and then get those FCCs applied to that cruise, well, I was lied to, hung up on, put on hold for 41 minutes, dealt with numerous folks who clearly did not know their jobs and then FINALLY, I got to deal with this one guy (Nolan) working from home and he knew how to make the system work and suddenly, I've booked a cruise and got the FCCs applied to it. I just hope the cruise is a lot better than most of their telephone booking people.

I paid for all the fares for a family cruise on Celebrity. When that cruise was canceled, Celebrity was going to assign the FCC to each individual. I called them and talked to someone who couldn't help and then bumped me up to their supervisor. When I told them to look at the credit card number for each payment (which was mine) they finally agreed to give me the full FCC for all. Just keep pushing it up the line. Of course, I was on the phone for almost two hours.

After canceling our July 4th cruise, we also booked the Nov. 21st Apex cruise. Now, I'm wondering if that cruise will happen. We've decided that we will not cancel this cruise, it will have to actually be canceled by Celebrity.

Waaaytooo, Thank-you for the response! That was great information!

We just booked a one bedroom Grand Suite on the Liberty of the Seas for May 2021. This will be our first time in a suite! We've never had the concierge service before. Can anyone tell us what he/she does? Any other good tips about suite benefits? We are (newly) diamond level if that makes any difference. Thanks!

Given all the cruise cancelations, I think prudence dictates that I don't pay anything more than the absolute minimal deposit on a cruise right up to the last possible day. During "normal" times, there is no motivation from the cruise lines to pay in full in advance other than the personal satisfaction of having the cruise paid for. Actually, you might be denying yourself the benefit of a price reduction. Now, if you pay in full in advance, you don't know if you're going to get a refund, a future cruise credit or maybe, nothing at all. I know all about the current "Cruise with Confidence" program, but that could change tomorrow.

Right now, I don't care where I eat lunch just so long as I am ON THAT SHIP!!!

When it comes to cruising, I am not interested in a "new normal." Wearing a mask is, for me, an absolute deal breaker. I can not imagine going on a cruise and wearing a mask. I would only go on a cruise to get away from all this and to relax and have fun.